The Professional Footballers Association of Ghana (PFAG) Head of Player Relations, Yussif Chibsah, has warned young footballers to be worry of club officials who induced them financially to play the game to their whims and caprices.
"Any official, any club official who approaches you with a bribe doesn't like you; he wants your downfall, he doesn't want you to succeed, that same person will never ever bring you to his club, never, forget it!," Chibsah said on Prime Take with Muftawu Nabila Abdulai.
He explained that, "If I have been able to patronise you, what is the guarantee that somebody can't patronise you when you are playing for me?
"It's your character," he noted.
The former King Faisal and Asante Kotoko midfielder claims he knows former colleagues who failed in their quest to play football to the highest level because they were bribed by a club in the Ghana league over 20 years ago.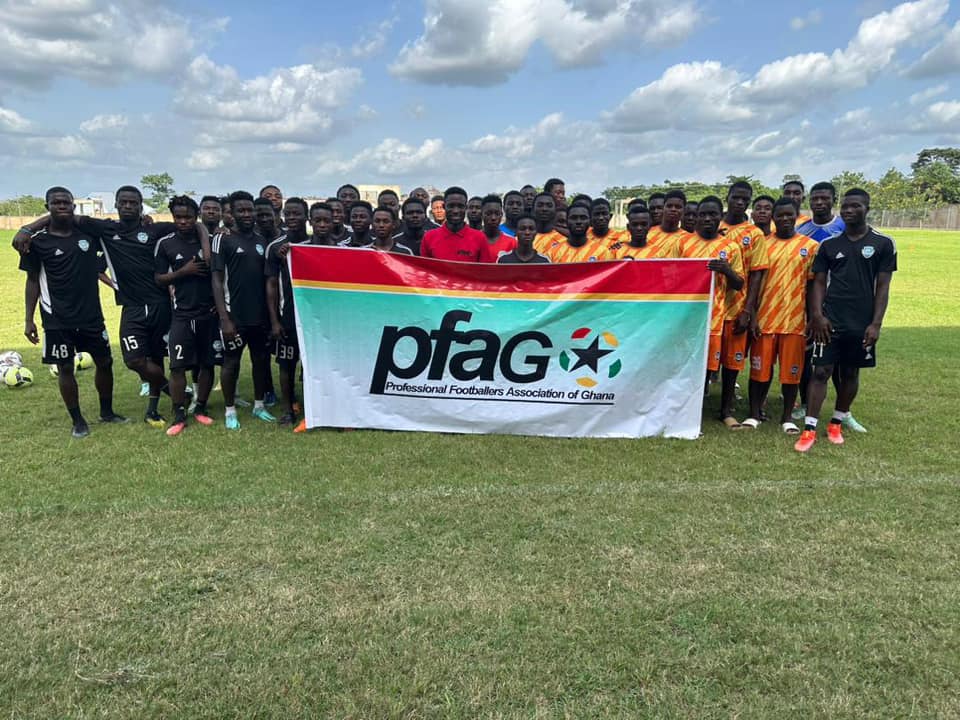 "That particular game I was speaking about, the players who took the bribe, their careers died.
"From the office of the PFAG, we have been advising players on these issues. Day in and day out, we hear stories about betting, and bribery allegations here and there, but of course, if you are not a thief and somebody says you are a thief, why should you go and steal to vindicate the person? 
"The upcoming players should be very careful," he warned.
Chibsah also shared a chronology of how an unnamed club in the Ghana Premier League pursued him many times to pay him a bribe when he was playing for King Faisal.
"I was with the U20 in Kumasi, they had approached me [with a bribe] and I said no to them, they followed me to Winneba, I said no to them and I reported them to coach Edusei who was the national team coach.
"I called Alhaji [Grusah] and told him what was happening. Alhaji asked me to take the money. I was reluctant but Alhaji said if I take the money, he will call the club and tell them he has the money. 
"They came again on Thursday and I took the money. It was in a polythene bag so I don't know how much it was. I took it and gave it to coach Edusei and called Alhaji. 
"Alhaji called the Club's chairman and told him that the money he sent to his player in Winnbeba, he has been informed and he has the money so don't ever think that the player will do what you asked him to do. 
"They called me and said why I did and I said I did that because I told you several times that I was not going to accept. As we speak now, if Hearts of Oak wants me, if Kotoko wants me, any of these clubs, I will go to so if I take a bribe from any of these clubs do you think they will look for my services? 
"I know all those who were involved and they are all alive but I don't want to mention names. At the end of the season, this same club came chasing me. After the whole incident, do you think if I had taken the money and played to their games or rules, do you think they would have come for me? They wouldn't have even made an attempt to come for me, but they came and I went to Kotoko -- I chose where they wanted to play."
Chibsah played for Asante Kotoko and King Faisal during his days in the domestic scene before moving abroad.
DISCLAIMER: The Views, Comments, Opinions, Contributions and Statements made by Readers and Contributors on this platform do not necessarily represent the views or policy of Multimedia Group Limited.