Ghana's financial landscape has seen a paradigm shift for a more accessible and transparent transactions due to changing demands of customers.
This has compelled most banking institutions to evolve and develop digitalized banking services.
The Atwima Mponua Rural Bank Plc in the wake of the prevailing pandemic has supported small and medium businesses to stay afloat.
In a two-days meeting held in Kumasi, board and management of the bank engaged its customers as a means of getting closer to them to understand their needs and to inform the bank's product portfolios.
More than eighty of its customers met with management and board of the bank for the event which collated inputs needed to drive the bank's strategic decisions.
Board Chairperson, Constance Phyllis Puttiick, said the move is part of the banking regulations which requires that the bank is supposed to know the customers.
"…In 2022 and beyond, we need to go beyond what we have put in our books but know them physically and know their needs so that when we are coming up with product it will be tailored directly to the needs of the customers".
Mrs Puttiick said, "We are almost exceeding our budget for the first quarter. This gives us the platform to get to talk to them more and know their challenges and what they'd like for us to improve," she said.
The soirée brought together customers, staff and management to dine and interact on issues pertaining to the rural bank.
In the wake of the banking sector challenges, Mrs Puttiick said the customer engagement is critical to the bank's growth.
"It's our expectation to have more of these customers come on board, not only saving with us or taking credits. We want them to also own the bank. We've encouraged them to buy shares and be part of the bank.
"Once they become part of it, they wouldn't see the need for them to join other sister banks, because this is where you'd reserve and protect their treasures."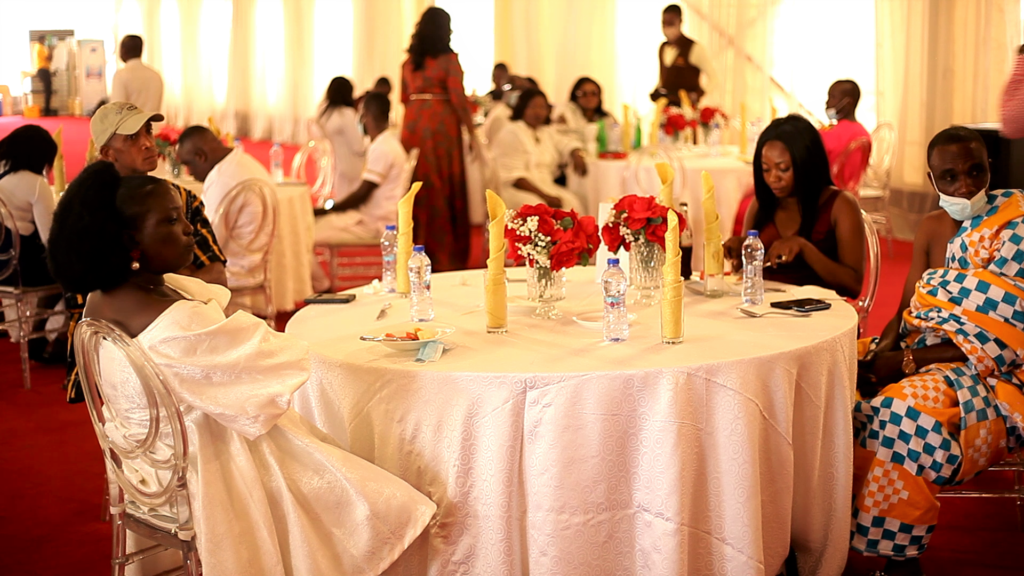 The bank has in the past years been granting micro-finance, and commercial loans for education and agriculture purposes.
David, a private transport operator, is happy with the company's amiable cooperation for the past 20 years.
"Anytime my company calls on them, they don't disappoint us as expected of them," he said.
Nana Kwabena Nsiah is a wood operator. According to him, "the bank has been helpful in my business transactions for the past 25 years".
Maame Akua, another customer, is also pleased with the bank's service and suggested that "they should educate the traders on how to judiciously spend or even take stock of their businesses".
Meanwhile, managers of the bank are encouraging its customers to increase their shareholdings.