For too long, any need for a gym bag was redundant as we either took to working out in our living rooms or, more likely, spent work-from-home days in shorts and a sweat-wicking T-shirt.
But with plenty of us jumping at the opportunity to return to a HIIT class, or at least make the most of the warm weather with a session at the park, an appropriate vessel for your sweaty post-workout kit and/or any equipment you'll be carrying with you is increasingly essential.
The best gym bags will comprise of a large main compartment which will neatly store your gym clothes, workout trainers, wash bag and a change of underwear, plus pockets for any workout plans, resistance bands, skipping ropes and belongings such as keys, wallet, phone and face mask.
For convenience, you should also look for one with top handles and a shoulder strap, should you need to carry it alongside a smarter work backpack, and source one made from a durable, technical fabric such as nylon, which has enough muscle to handle being shoved in a locker and tossed about on a commute.
Thankfully, we've taken the heavy lifting out of your gym bag search to source you the best you can buy on t'internet right now.
From Nike and Lululemon to the designer heights of Prada and Gucci, shop our picks below.
Lululemon
Lululemon has quite the reputation for fitness-ready gear that doesn't scream "I work out", which makes this an excellent choice for a day at the office.
Thanks to the 13-inch laptop sleeve, you'll be able to carry gym and work essentials in one bag, with all the pockets you need to keep things organized, including a shoe "garage" and an external pocket for protein shakes. lululemon.co.uk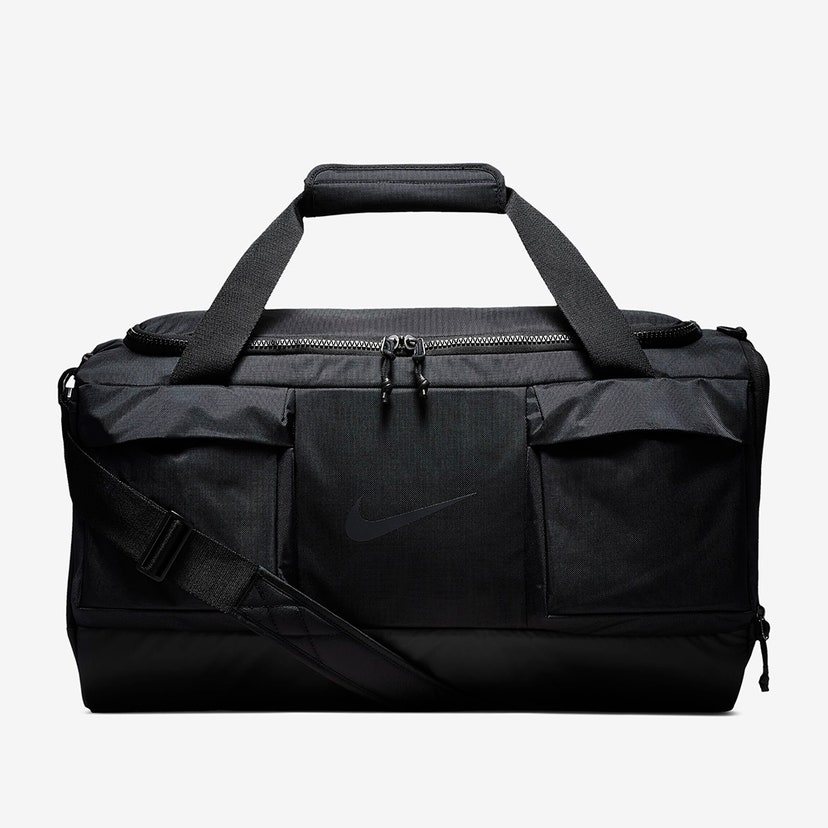 Nike
Given that it's quite likely your gym kit will, for the most part, already be Swoosh-emblazoned, a Nike gym bag seems like the natural vessel for your fitness gear.
This medium-sized Vapor Power bag is primed for active pursuits with plenty of zipped pockets and a shoe compartment to separate your fresh threads from your slightly more pungent ones. nike.com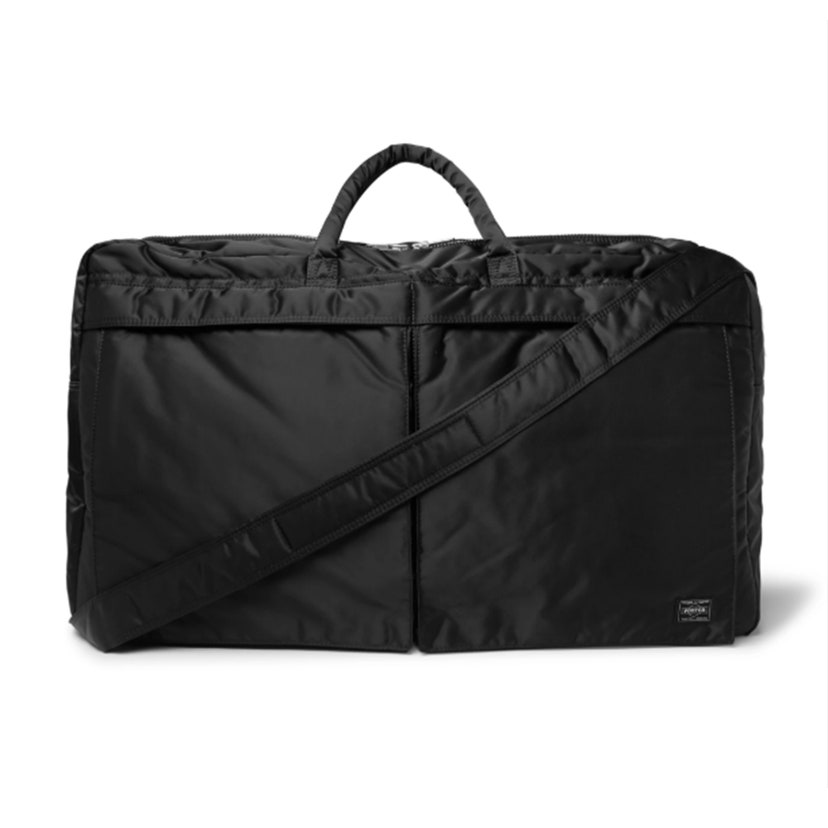 Porter-Yoshida & Co
Inspired by the US Air Force's MA-1 flight jacket, this Porter-Yoshida & Co duffle borrows many of the iconic menswear piece's signature details, not least that bright orange lining so often used on bomber jackets. This is a bag that's militant in its organization credentials, but the best thing it has going for it is its lightness and padding, so you can shove it in a locker, sit it on your lap on a crowded train or fill it with stones, swing it over your shoulder and start squating. mrporter.com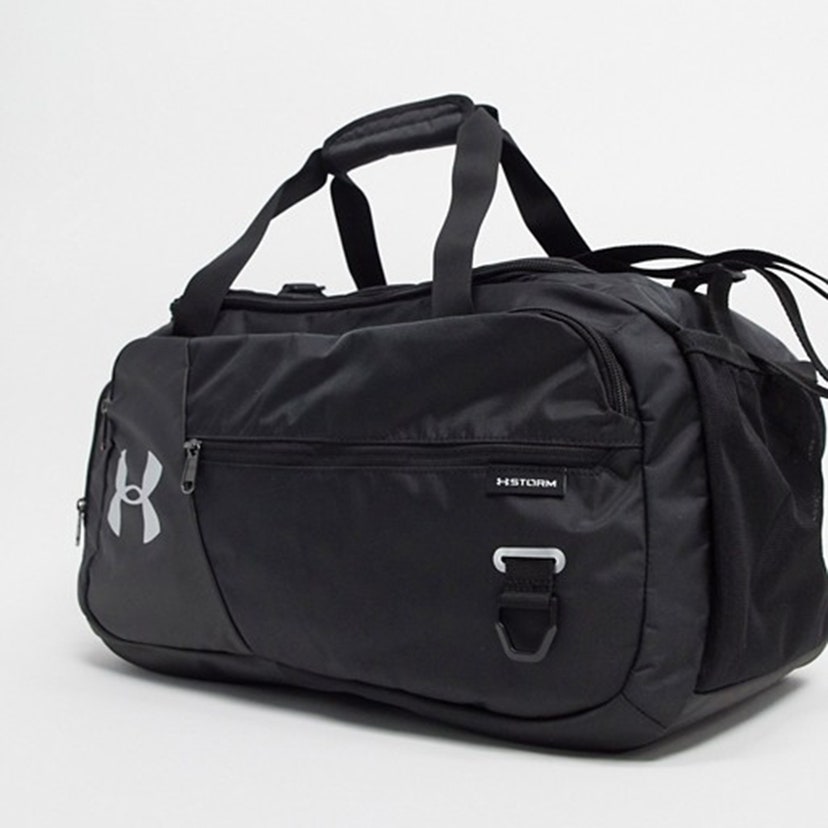 Under Armour
As with Under Armour's reliable, performance-driven gym clothes, this bag is typically efficient.
Thanks to its highly resistant outer shell, you won't have to worry about scuffs to its exterior while lugging it to work every day, nor should you be concerned if caught in a downpour, thanks to the brand's water-resistant UA Storm technology.
Along with a large main compartment, the D-ring on the exterior is a nice touch should you wish to hang it in a changing room. amazon.co.uk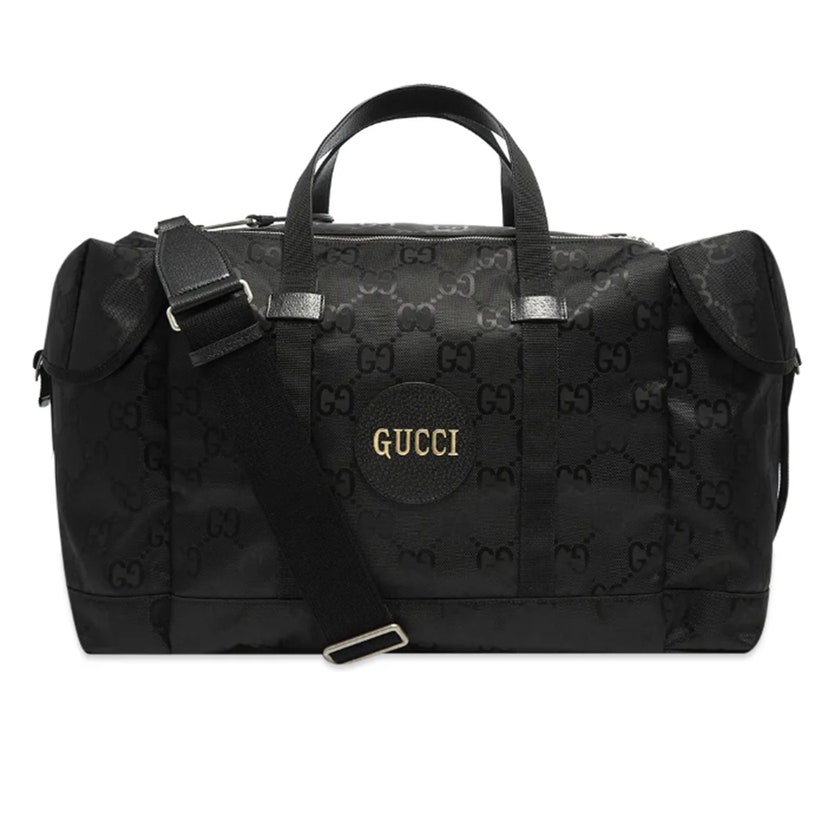 Gucci
The wide-spread adoption of gym memberships has made them much more than a place to flex your muscles.
The treadmill is just as much a runway as any and Gucci's gym bag is about as "fashun" as fitness gets.
Part of the fashion house's sustainable collection, signature monogramming embellishes a regenerated nylon body and is finished with chrome-free tanned leather. endclothing.com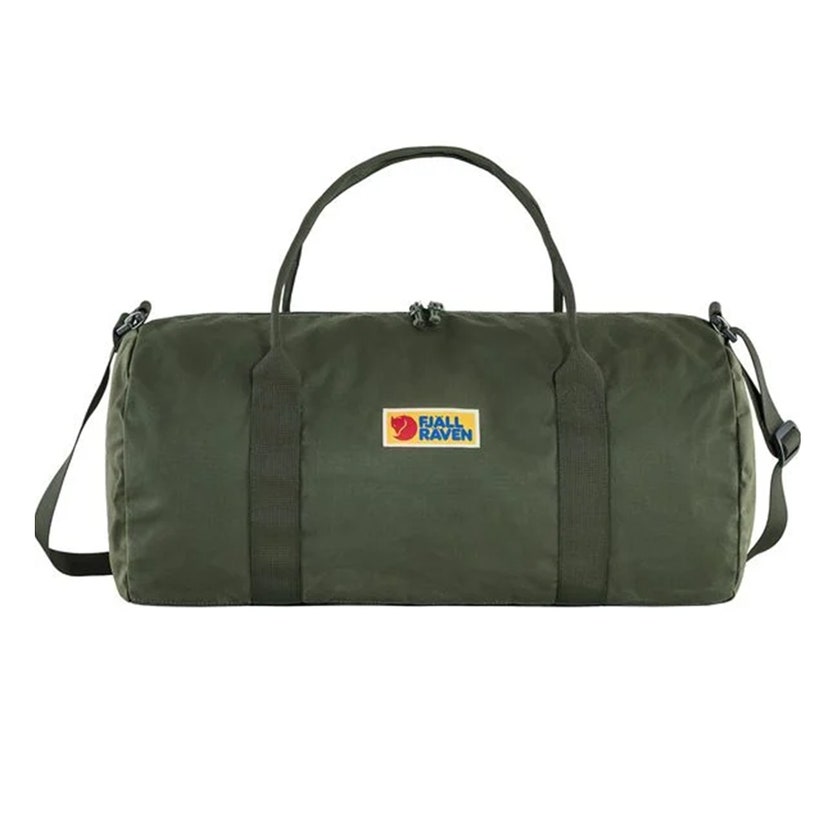 Fjallraven
This is one of those bags that comes in handy so much more than you think it will – be it a trip to the gym, a weekend getaway or even a house move when you're dealing with some overspill.
Thanks to its super-durable G-1000 HeavyDuty Eco S fabric, it can be used and abused but will still stand the test of time.
The spacious main compartment means you can fill it to the brim with clothes and equipment and still keep valuables separated in its smaller inner and outer pockets.fjallraven.com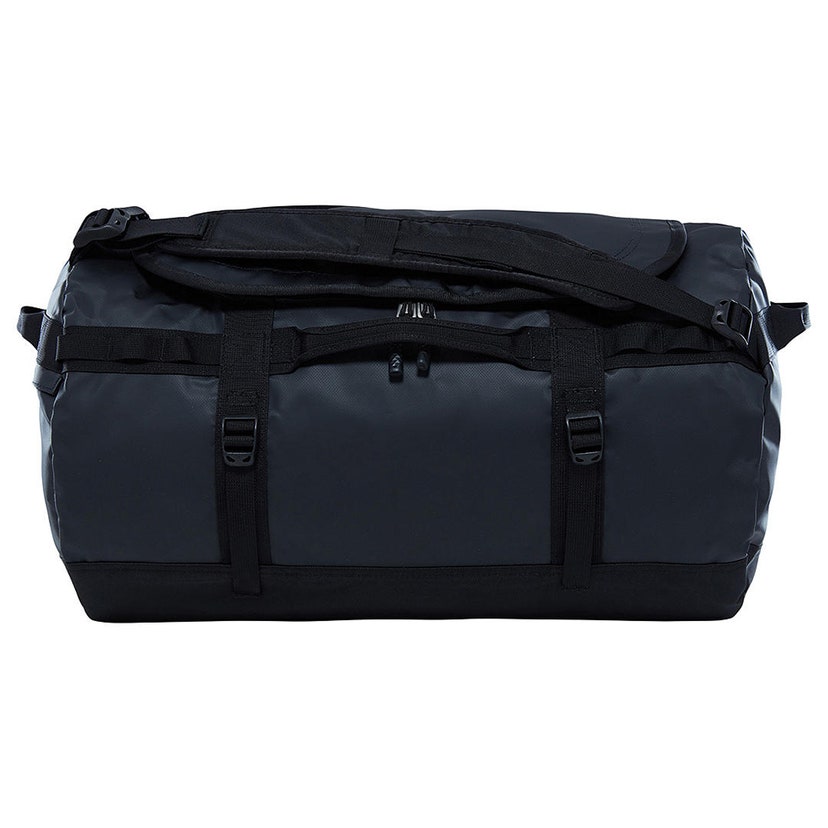 The North Face
Every single human being should own one of The North Face's Base Camp bags, simply because it is the most convenient bag to have in one's arsenal. The dimensions are Tardis-like, the laminate exterior is as durable as they come and there are straps and handles all over to carry as you like, from the top handles to the shoulder and backpack straps. If you're still insistent on working out from home, it looks remarkably like a sandbag too… johnlewis.com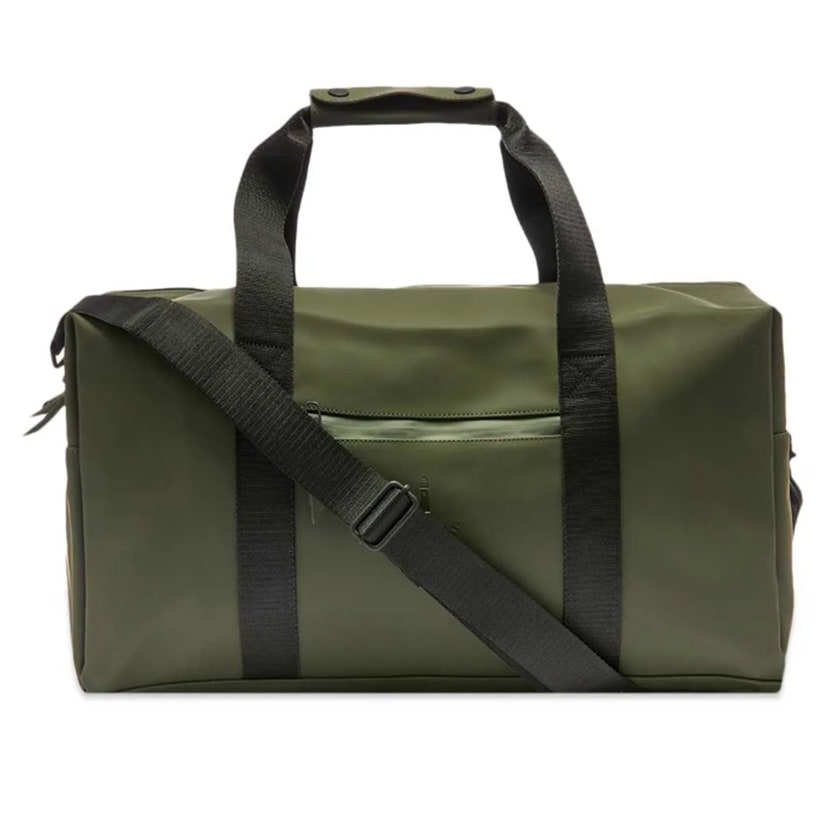 Rains
Made from the same signature waterproof fabric that Rains uses for its signature anoraks, this 27-litre holdall is a very sensible gym bag indeed for keeping your kit dry in unpredictable ol' Blighty.
The main compartment has all the space you need for gym trips, while the top handle and shoulder straps make it easy to carry alongside any more professional day bags. endclothing.com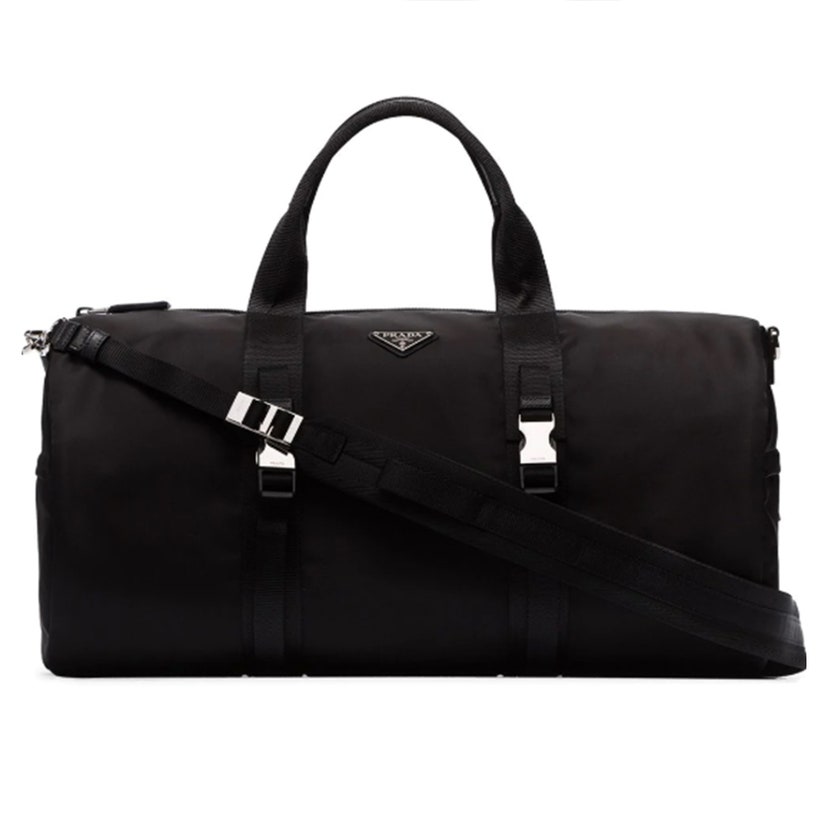 Prada
Prada has always been one of the biggest advocates of the sportier aesthetic in the designer fashion realm, so it shouldn't come as any surprise that the house's signature nylon bags are gym-bound go-tos for many a GQ fashion writer.
With its ample space plus top handle and shoulder strap combo, it's a surprisingly functional option for your gym gear and will also serve you very well indeed for a stylish weekend away. farfetch.com