Whether you want to get work done or waste time on Fortnite, we pick the best laptop you can buy.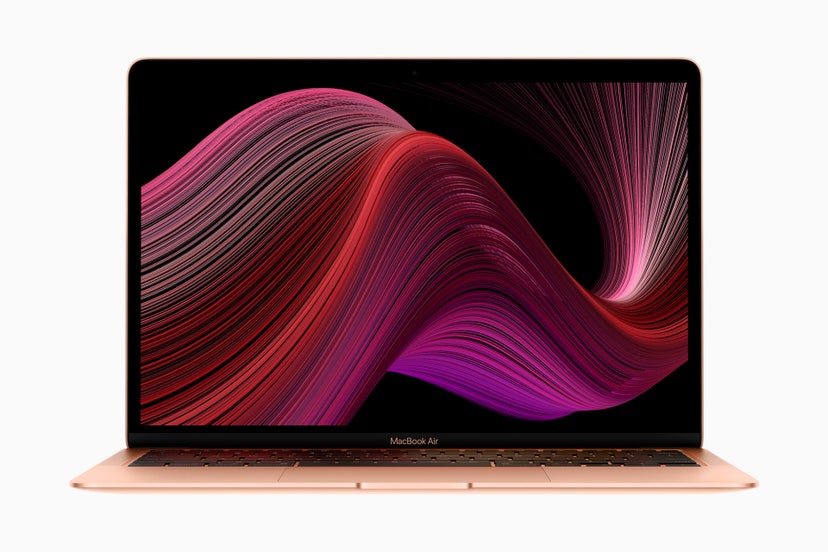 Apple MacBook Air (M1, 2020)
Ever since Steve Jobs pulled its first incarnation out of a paper envelope, the MacBook Air has held an iconic sway over Apple's computing line-up, mainly because it's the most affordable MacBook you can buy, but also because that combination of a lightweight design and ample power is truly irresistible.
While the latest Air does little to stray from that winning formula, it includes a vastly improved keyboard and double the solid-state drive storage, with 25GB offered as standard.
The most exciting thing about it, though, is its brand-new M1 chip – the first processor specifically designed by Apple for a Mac.
With 3.5x faster CPU speeds, 5x faster graphical grunt and 9x faster machine learning, it's an incredible piece of engineering that makes this the most exciting MacBook Air ever released.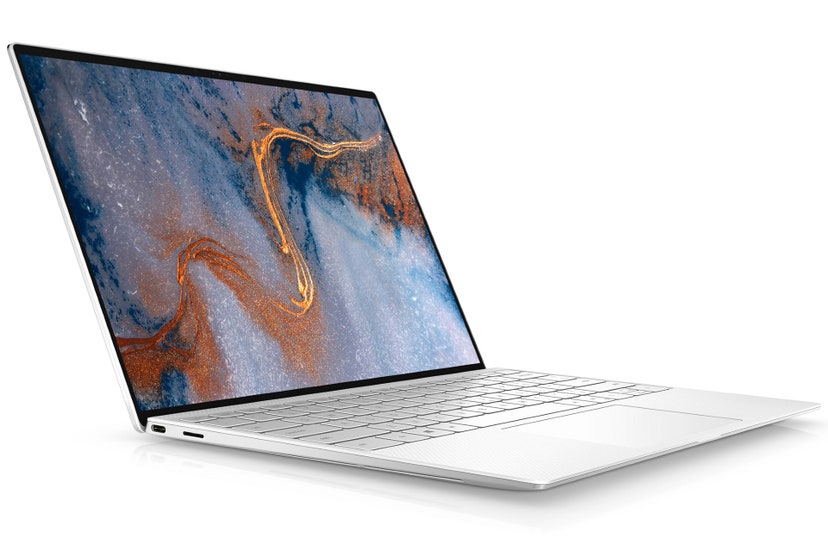 Dell XPS 13 (2020)
The old reliable of Windows laptops remains as trusty as ever in its latest incarnation. Dell's glacial approach to innovation remains, but at least this year's "big" change is worthwhile: a pristine 13.4-inch screen with ultra-slim bezels.
Elsewhere, the XPS 13's smart but somewhat staid metal and carbon-fibre design remains, as does a keyboard and trackpad combo that's truly imperious.
As ever, this laptop is a beast when it comes to processing oomph with an Intel Core i7 chip and up to 16GB RAM, as well as a slick solid-state drive that ranges from 512GB to an ample 1TB.
In terms of its computing fundamentals the XPS 13 is almost faultless, although a truly shoddy webcam does let down the side somewhat when you're Zooming with colleagues.
Despite a few rough edges, this easily ranks as the best all-round Windows laptop.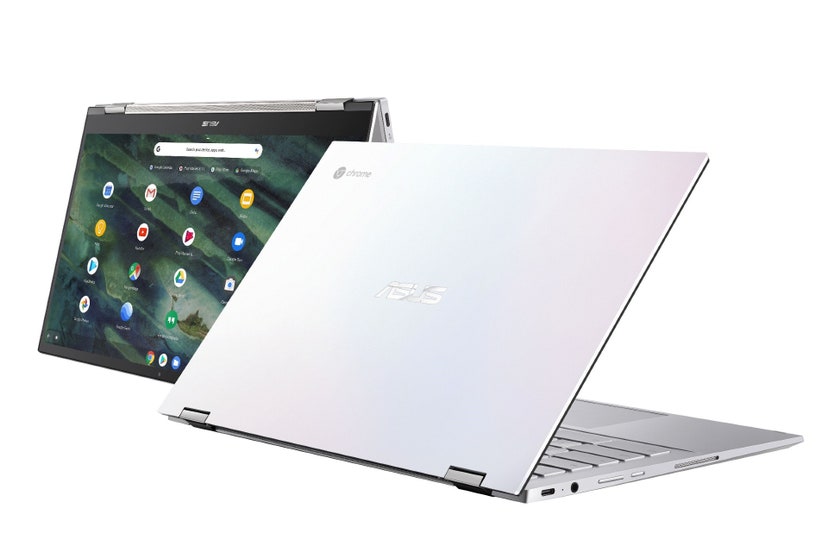 Asus C436
Chromebooks are most often used as cheap education-friendly laptops. Mainly because they run on Google's ChromeOS, which isn't compatible with traditional programmes such as Photoshop and Steam.
Coming in at just under a grand, Asus' C436 bucks this trend in a big way while making a decent case for itself.
Unlike most laptops, which can take a while to get going upon start-up, this computer kicks into life straight away so you can crack into your nine-to-five immediately.
Bar a keyboard and trackpad combo that's slightly too squishy for our liking, it's a well-made machine with a tidy 14-inch touchscreen display and an incredibly lightweight 1.17kg design.
So long as you can live with its limitations, the C436 makes a great claim as to why your next laptop could well be a Chromebook.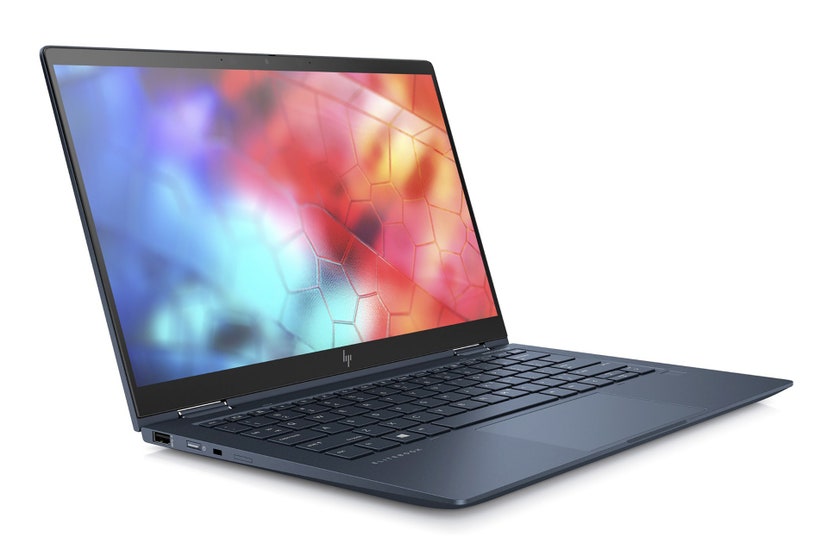 HP Dragonfly Elite
We're not usually ones to get excited about a new Windows laptop but the HP Dragonfly Elite really did have us at "Hello".
With a strikingly svelte design that weighs just 0.99kg and all the processing oomph you need to handle your nine-to-five, there is a whole lot to like about one of the most innovative new computers we've seen in some time.
The downside? The Dragonfly Elite will set you back a pretty penny with prices for most models starting at £1,590.
Given just how much is crammed into a ludicrously portable form factor – alongside a wealth of ports, glorious 13.3-inch display and rock-solid keyboard – that's no great surprise.
In other words, this is a laptop for a boss in pretty much every respect.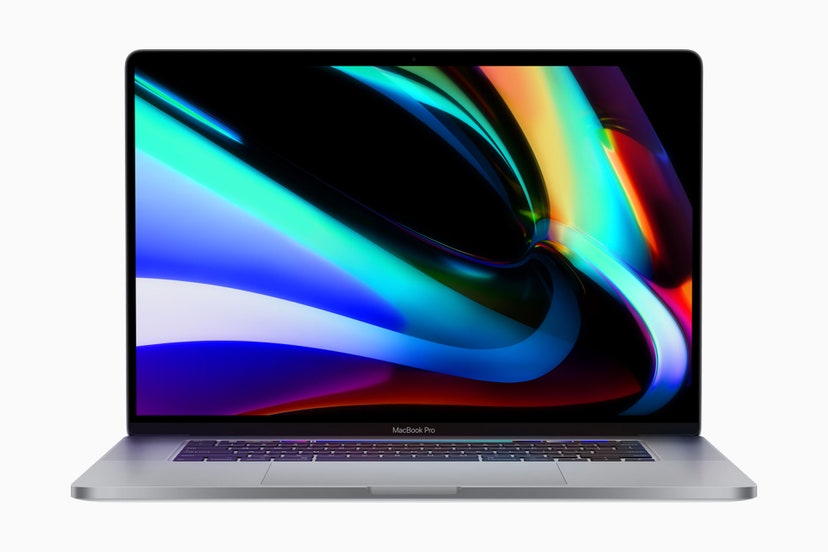 Apple MacBook Pro 16-inch
The MacBook Pro so many had been waiting for did not disappoint when it arrived late last year.
From a brand-new keyboard mechanism to refreshed heat sink, the new 16-inch Pro runs the board on any and all quibbles you might have had with its previous incarnations.
So what you're left with is a gorgeous laptop that's a creative's dream.
Whether you're editing video, tinkering away on GarageBand, fine-tuning the umpteenth draft of your debut screenplay or composing a particularly wry tweet, the MacBook Pro is more than up to the challenge.
Unlike previous models, you really can spec this beast up the veritable wazoo to ensure it has the power to do whatever you need.
It's a superb laptop in pretty much every respect.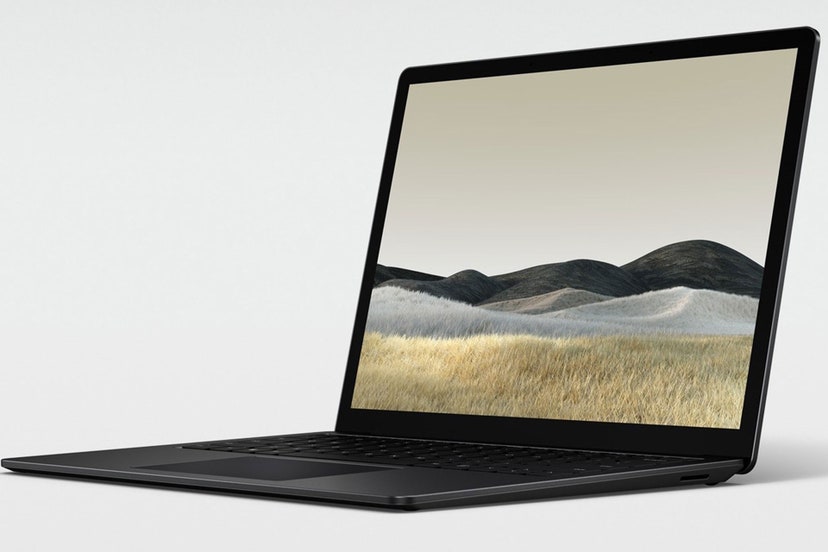 Microsoft Surface Laptop 3
Now available in metal, the Surface Laptop is the closest Microsoft has ever come to making its very own MacBook.
Swap macOS for Windows 10 and the two laptops really aren't that different at all.
They're both sleek, lightweight computers made for the kind of person who wants a device that won't prove an eyesore in their daily 11am.
As such, the Surface Laptop 3 is supremely easy to live with thanks to a robust keyboard, gorgeous 13.5-inch screen and ample power, depending on what spec you opt for.
The few drawbacks? Battery life isn't quite lengthy enough to see you through a full nine-to-five and you only get one USB and USB-C port each, which is a little stingy. Nevertheless, we're big fans.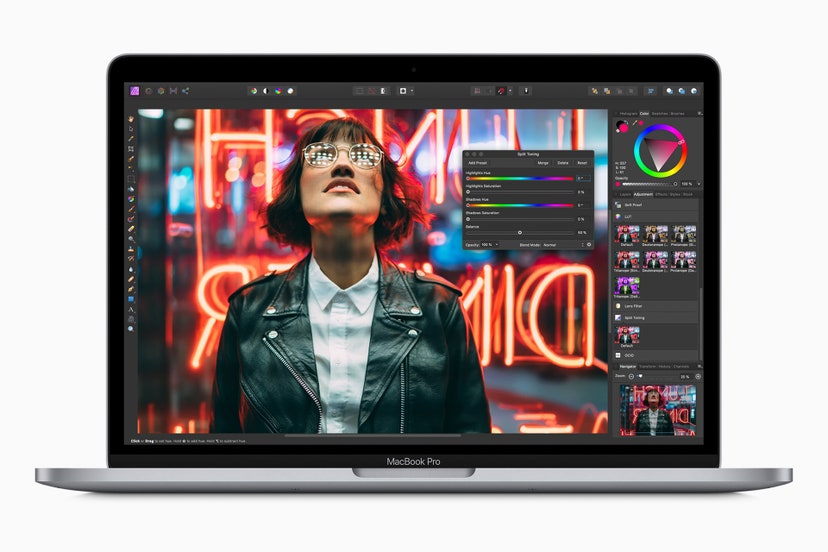 Apple MacBook Pro 13-inch (M1, 2020)
In many ways the 13-inch MacBook Pro is the Goldilocks of Apple-made laptops.
Far more powerful than the Air but not quite as big and cumbersome as its 16-inch sibling, it's the model best suited to creatives without the need for heavy-duty video editing and rendering capabilities.
While it might lack a little of the flash afforded to other MacBooks, the latest 13-inch edition is a more than trusty companion, with the same insanely powerful (not to mention, efficient) M1 chip as the new MacBook Air, with an impressive 20-hour battery life to boot.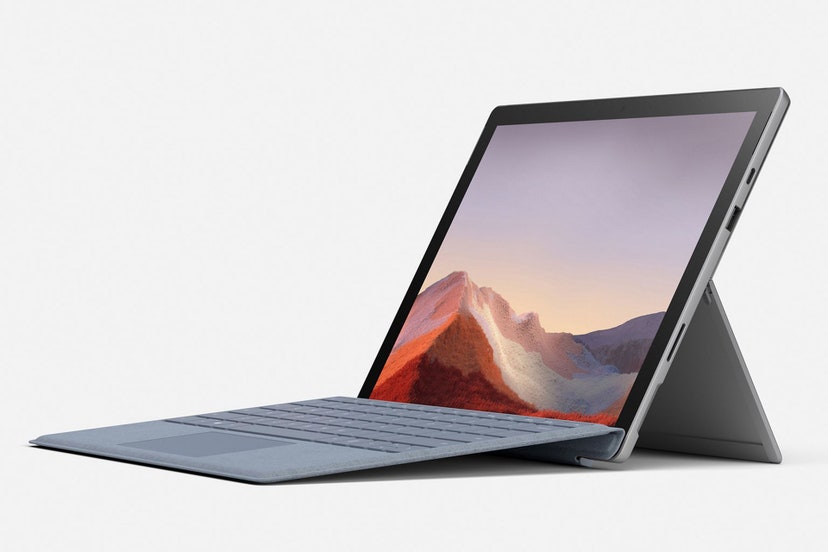 Microsoft Surface Pro 7
While we'll go to our graves saying the Surface Pro isn't technically a laptop, it may well be the computer that best suits you.
Hence the tablet hybrid's inclusion amongst the more traditional devices here.
As ever, portability is key to the Surface Pro's appeal: it runs the full and proper version of Windows 10 but weighs just 770g and is as little as 8.5mm.
As such, you can traipse the thing to work and back without any trouble at all. Powered by Intel's latest, 10th-generation Core processors, the Pro also has enough oomph for your day-to-day office drudgery and about ten or so hours of battery life.
Although its Type Cover is a perfectly good keyboard substitute, it's not on a par with the real thing and is sold separately for £149.95.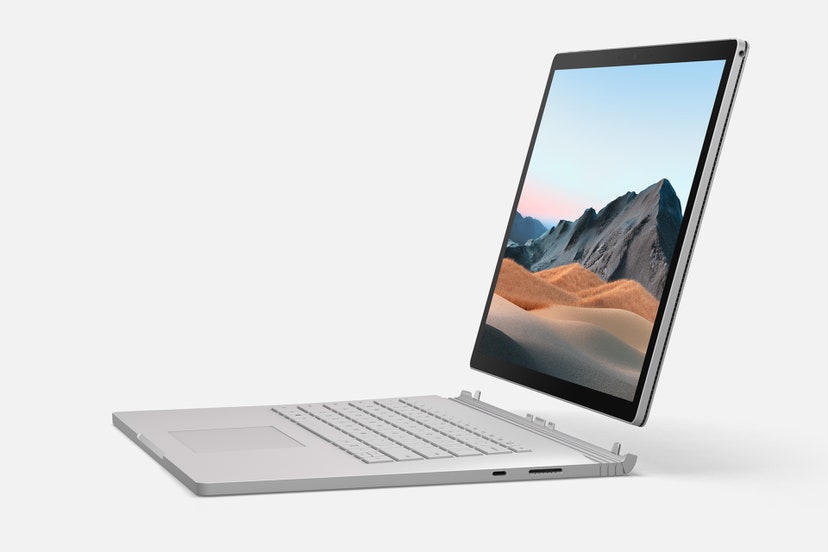 Microsoft Surface Book 3
Microsoft's Surface line-up has exploded in recent years to encompass headphones, a desktop computer, smartphones, numerous tablets and still the Surface Book.
Originally conceived as a more versatile MacBook Pro with oodles of power and a detachable tablet screen, the Surface Book's fundamentals remain intact with this third-generation device.
While there's a lot to like about the Surface Book 3's sheer processing heft – it'll make mincemeat of Adobe Premier, Civilization 6 and almost everything in between – its wedge-shaped design feels dated and kind of clunky by Surface standards.
As such, it's a supremely capable computer that's a little bit harder to love than we'd really like.
Even though its fundamentals are rock-solid, from a gloriously chunky keyboard to a pin-sharp 13.5-inch screen.