Members of the Ghana Chamber of Bulk Oil Distributors (CBOB) have met with executives from Dangote Group to discuss the progress of work on the Dangote Oil Refinery project which is currently in its final phase of construction in the Lekki Free Zone area in Lagos, Nigeria.
The virtual meeting was held on June 3, 2021, to also explore opportunities afforded by the Dangote refinery for oil and gas companies and traders in Ghana.
Chief Executive of CBOD, Senyo Hosi congratulated the Dangote Refinery Project team present for achieving such a feat for West Africa and the rest of the continent.
"Africa is proud of you," Mr. Hosi said. "What you have done will inspire generations beyond this time and we are grateful that we have visionaries like Aliko Dangote and executives like yourselves to really drive this into reality."
The Dangote Oil Refinery is a state-of-the-art facility and is the largest single train refinery in the world.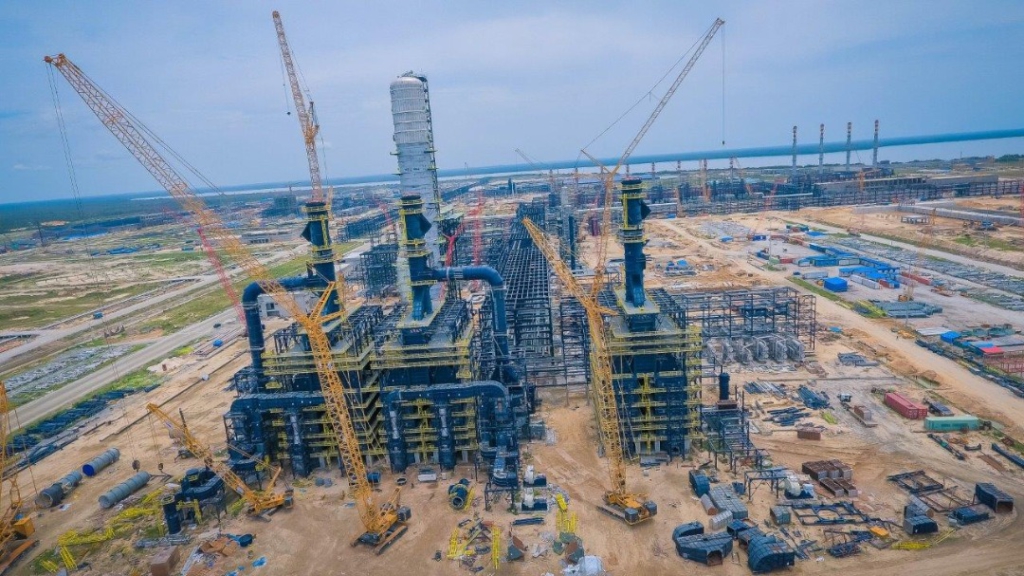 According to the Technical Consultant of the Dangote Oil Refinery project, Engineer Babajide Soyode who was present at the virtual meeting, the refinery will process crude oil mainly from Nigeria. However, it also has the capacity to process crude from all over the world as well.
"As of mid-April the overall progress is 88% which covers engineering procurement and construction.
"The construction is about 76% [done]. The trading facilities that are for the export of products and so on is completed now. The marine facility is complete and other construction for the trading facility is almost complete, about 99% complete," Mr. Soyode said.
Chief Corporate Strategy Officer for the Dangote Group, Aliyu Suleiman said the company is in talks with some potential customers who could use the facilities.