Chelsea will appeal against the sending off of goalkeeper Thibaut Courtois during their opening day draw against Swansea.
Courtois was sent off for taking down Swansea's Bafetimbi Gomis just inside the penalty area, with the Swans converting the penalty to score the goal that earned them a 2-2 draw.
According to reports the Chelsea appeal is based on the fact that, while Gomis was through and clear had he not been stopped by Courtois, the ball was not heading towards goal.
There was a huge response from fans after the match, with many outraged that the Blues' Belgian goalkeeper received his marching orders. But many argued that the dismissal was justified, both on the grounds that it was a professional foul and that it was a high, late challenge.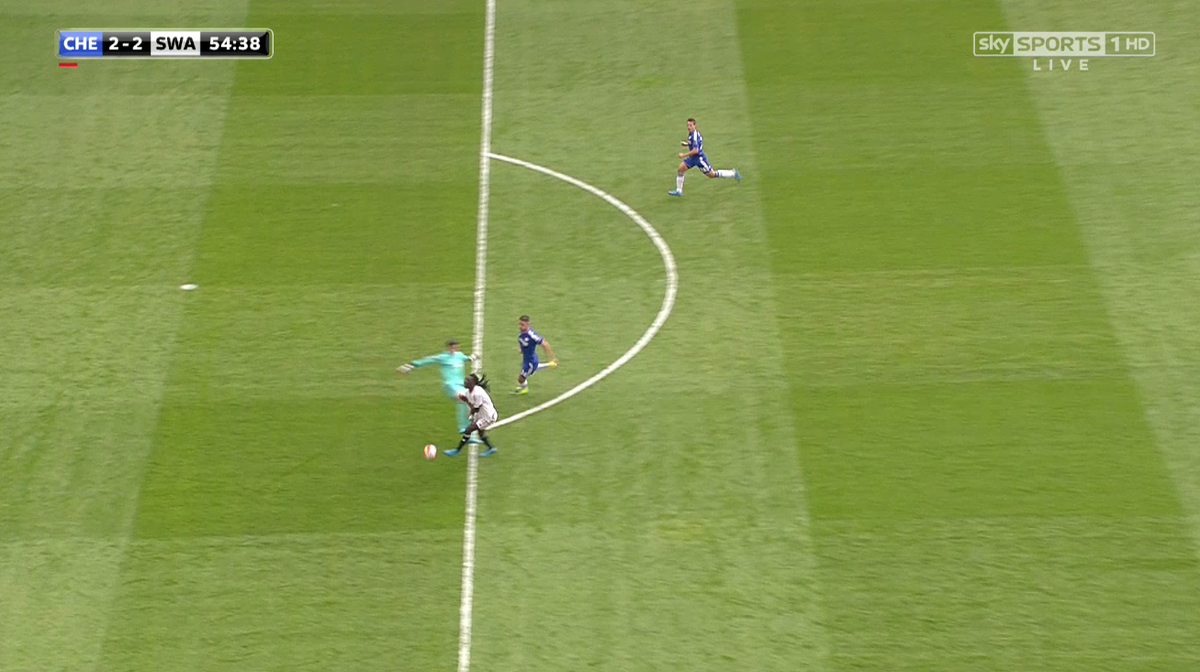 Writing in the Daily Mail, former top-flight referee Graham Poll said he believed Courtois should not have been sent off. "For the denial of a 'clear and obvious' goalscoring opportunity the ball must be heading towards goal and, as replays show, it was not," Poll wrote.
Yet Poll's article went on to suggest that it is highly unlikely Chelsea's appeal will succeed, given the FA's general reluctance to overturn referees' decisions.
"I would differ from Oliver's view [that it was a red card] – but only with the benefit of hindsight and replays," added Poll.
"Having said that, I would not criticise Oliver as it was a marginal call and live at full speed it is a really tough decision.
"It was good to see Oliver supporting his assistant before the penalty was taken by cautioning Chelsea captain John Terry for his lengthy protest at Lennard."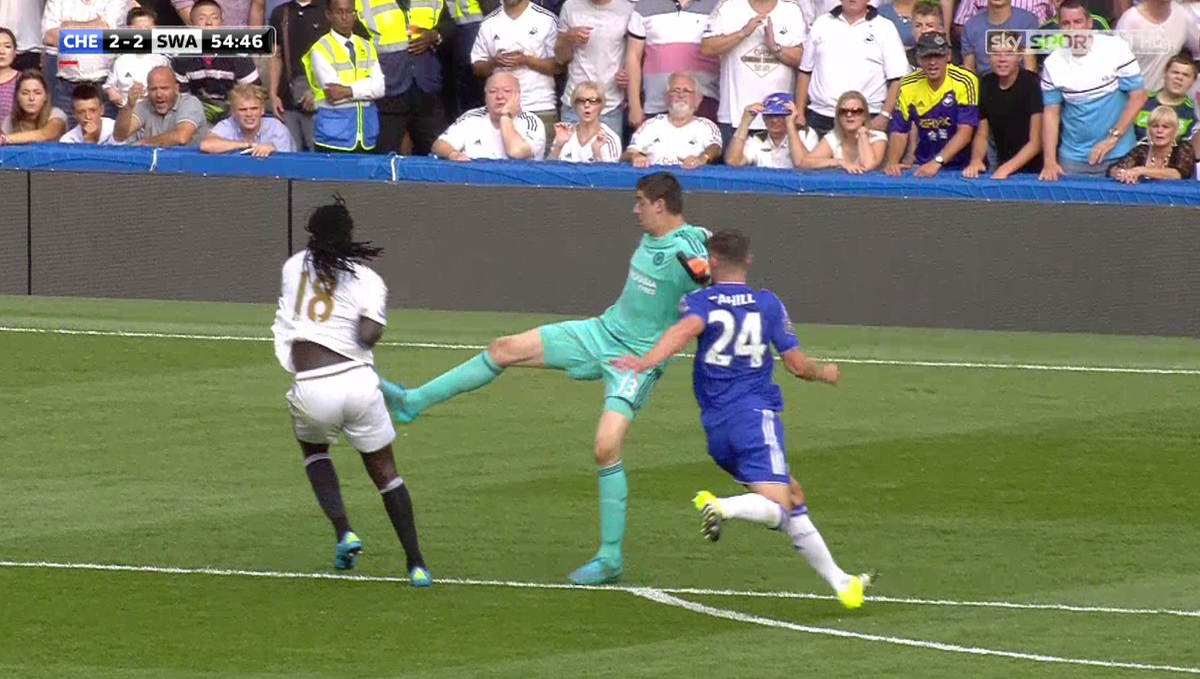 –
Follow Joy Sports on Twitter: @Joy997FM. Our hashtag is #JoySports