The congregants of the Presbyterian church in the Wenchi district spent this year's Easter Monday with patients at the Wenchi Methodist Hospital.
Through their leaders, they presented items including beverages, toiletries, as well as some canned foods, to maternity and pediatric wards of the hospital.
The toiletries were supposed to augment the ones being provided by the hospital, whilst the food items were given to the patients as a form of encouragement and further give them hope of quick recovery.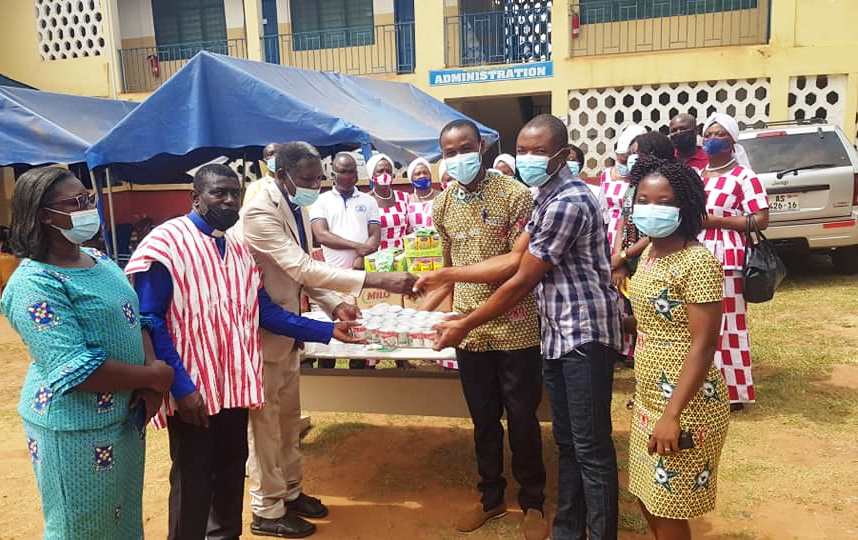 The Minister of the Church, Rev Jones Ofosu-Afari asked the patients to be calm and remember that they are not alone.
"Due to the Covid-19 pandemic, the leadership of the Presbyterian Church of Ghana has directed us to avoid our normal picnics. So we have decided to bring these items to put smiles on your faces," he stated.
According to Rev Ofosu-Afari, Easter teaches about the importance of sacrifice since Jesus himself made the ultimate sacrifice with his life by dying on the cross.
He added, "this is why the membership of the Wenchi District of the Presbyterian Church of Ghana have sacrifice to bond with you in this Covid-19 era".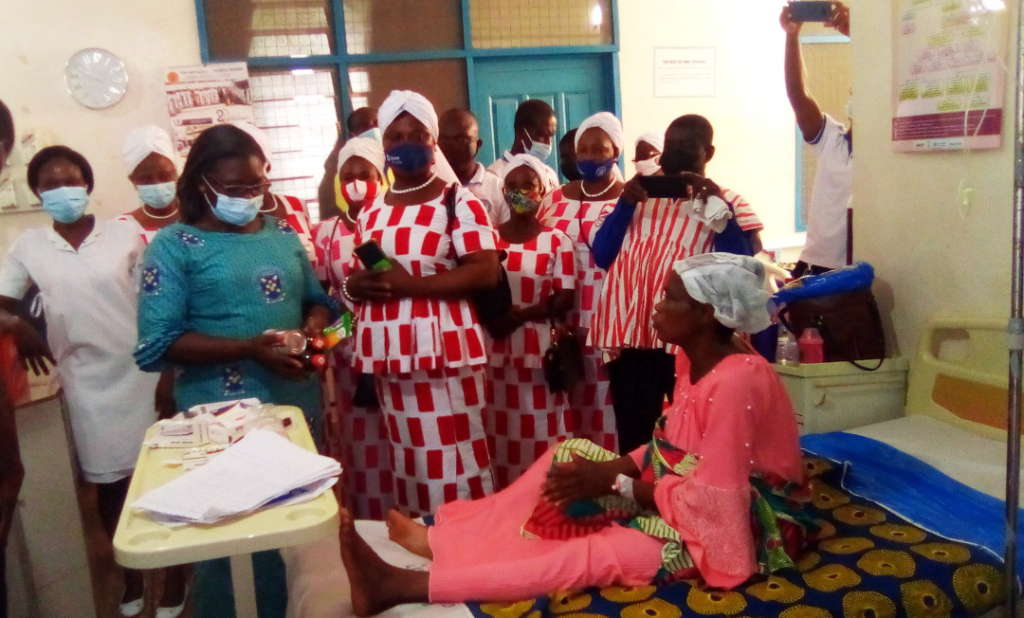 He said the greatest sacrifices that the citizenry, especially politicians needed to make is to crucify their pride and allow truth, unity and peace prevail.
The Deputy Nursing Manager of the Hospital, Kinsley Osei-Sarfo, expressed appreciation to the church for coming to visit.
He stated their presence alone on Easter Monday could be a possible source of hope for some patients to get healed quickly.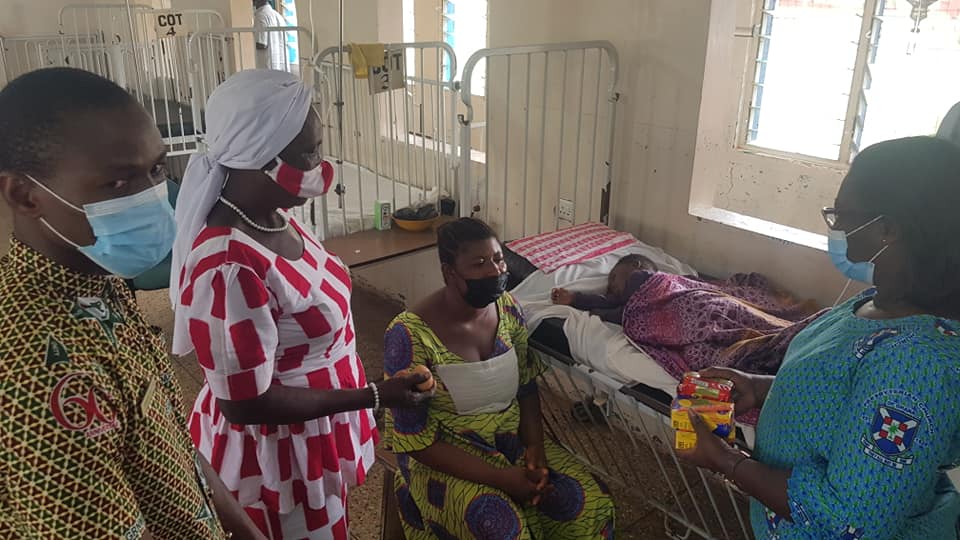 The Moderator of the General Assembly of the Presby Church of Ghana, Rt Rev Prof Joseph Obiri Yeboah Mante, in his Easter message, directed that "In the midst of the  Covid-19  pandemic let us all be wise and observe all the protocols,  get vaccinated,  wear your mask,  keep social distancing, and wash and sanitize your hands regularly.
"Let us have a meditative Easter and celebrate this year's Easter without the usual parties and family gatherings associated with it. We are still not in normal times so no Easter picnics this year".
Hitherto, the Presbyterian Church of Ghana celebrated Easter Monday, otherwise known in the church as Emmaus Day with picnics where large crowd of church members gathers to engage in various social activities.