Management of Azar Group, a leading manufacturer of quality paints and building materials has donated an amount of ¢100,000 to the COVID-19 National Trust Fund set up by President Akufo-Addo.
The Fund, headed by former Chief Justice Sophia Akuffo was established to help solicit resources towards managing the spread of coronavirus in the country.
Presenting the donation, management of the company said the donation forms part of their corporate social responsibility.
"As a Group with almost 10 decades of experience in Ghana, we deem it necessary to support this worthy campaign, since we all have a responsibility in the development of our dear country," founder, Mr. Azar said.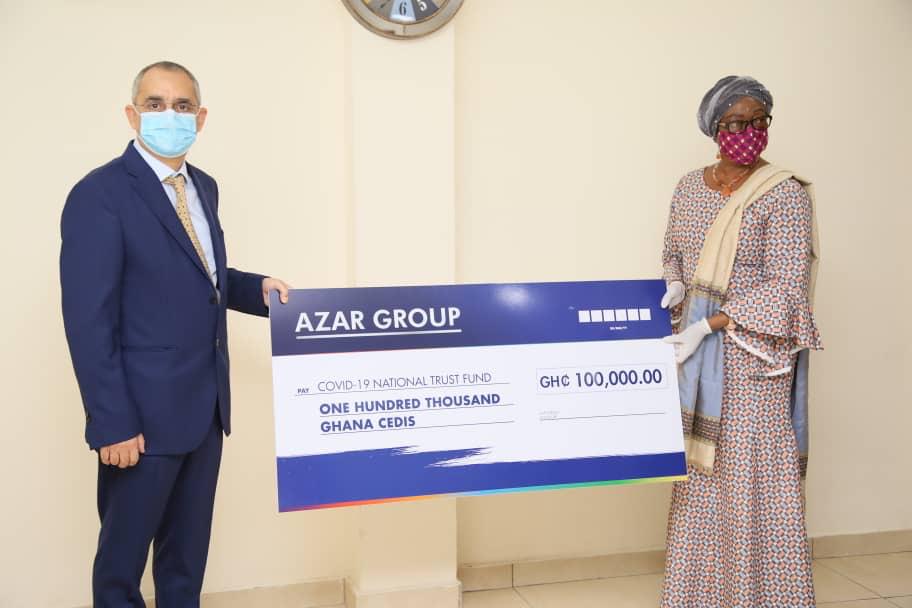 Receiving the donation on behalf of the Trust Fund, Madam Sophia Akuffo thanked the Leadership of Azar for their donation and support.
Meanwhile, the Chartered Institute of Marketing, Ghana (CIMG) has also made a cash donation of ¢40, 000.00 to the Covid-19 National Trust Fund.
Additionally, it presented some essential medications, boxes of water, and some alcohol-based hand sanitizers.
 A statement issued by the CIMG said the donation was in line with the Institute's Corporate Social Responsibility and public advocacy programmes.