The Ghana Hajj Board says it will refund the monies of Muslim pilgrims who could not travel to Mecca for this year's spiritual exercise.
A statement issued by the Communications Director of the Board, Abdul Rahman Gomda, said all affected persons would receive their refunds after the Hajj "when the key officials are available for proper reconciliation."
However, the pilgrims can retrieve their passports at the Accra Hajj Village.
"We sincerely express remorse for the inconvenience caused by the unintended developments, which have never happened in our six years of operations," the statement added.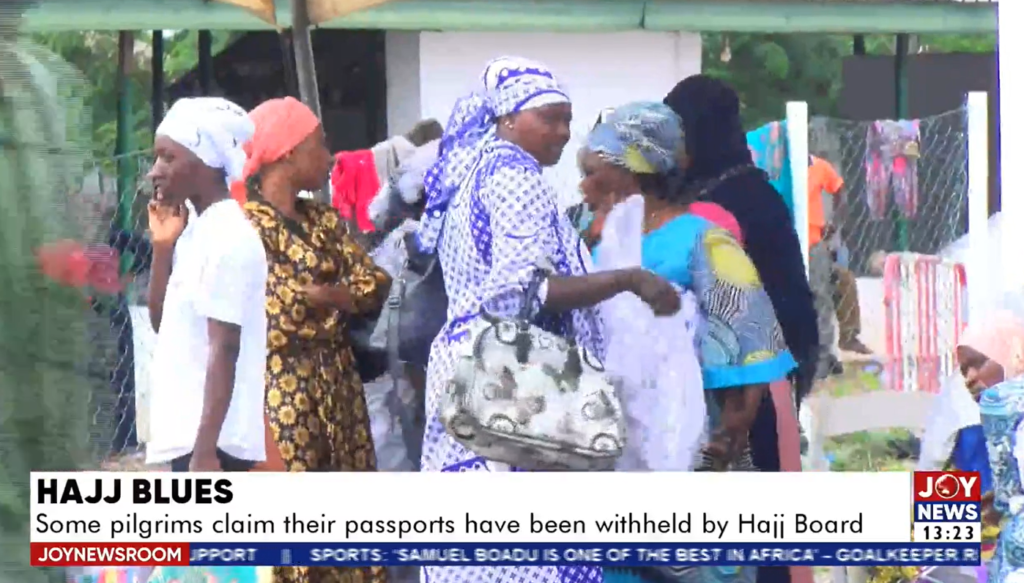 This comes after some Muslim pilgrims expected to travel to Mecca expressed disappointment in their leadership for being left stranded at the Accra Hajj Village for hours.
According to some of them, all their passports had been withheld by the Hajj Board, while some alleged that their names had been intentionally removed from the final list of travellers.
They added the Hajj Board promised to prioritise the 2019 batch but they were not airlifted, despite proof of their documentation.
With diminished hopes, they swore to get their monies refunded.
"They said they cannot find my passport; I am broken, I don't want to cry but it's not easy. We were told those who paid in 2019 are going to be among the first passengers but that did not happen.
"The holiness of the whole issue, probably, the process is not as holy as the activity itself. Now, I am sitting here with no hope. This time, we are not going to leave the money with them," they told JoyNews.
But according to Abdul Rahman Gomda, a number of factors accounted for the anomaly, saying they had just one month to go through all the relevant procedures and processes.