President Akufo-Addo has told global leaders attending the Expo 2020 in Dubai that Ghana is, without a shred of doubt, a country of unquestionably attractive opportunities.
He's been speaking to global business leaders and a cross-section of Ghanaians living in Dubai as he pitches Ghana's business and investment opportunities to the world.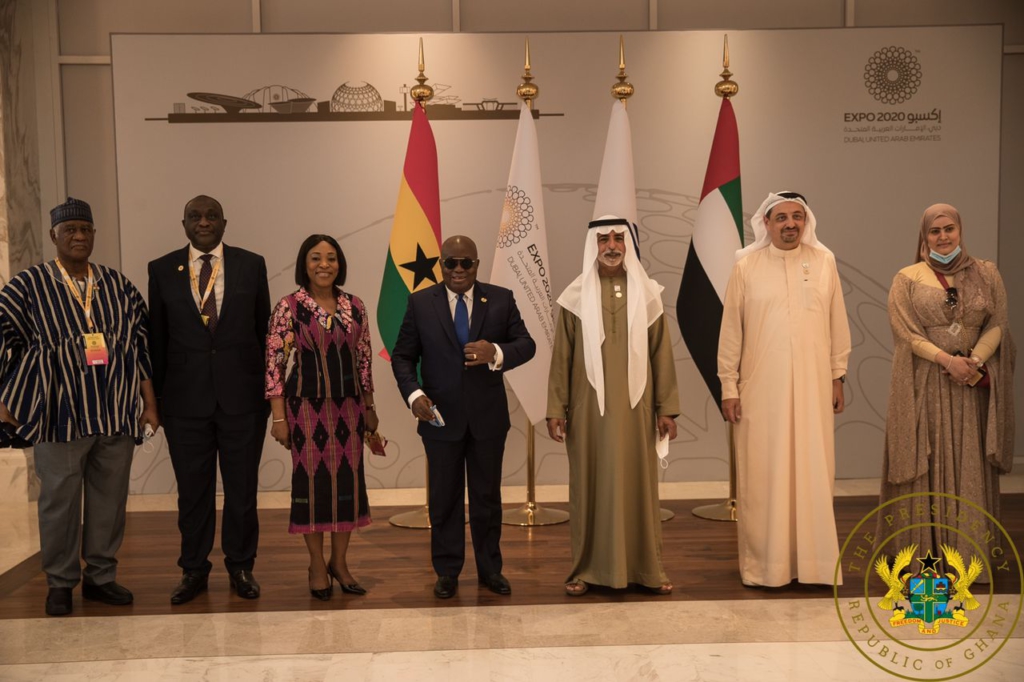 "Prior to the onset of Covid-19, Ghana in 2017, 2018, and 2019. That is, during my first term in office, I recorded an annual average GDP growth rate of 7 per cent making our economy one of the fastest-growing in the world at the time.
"In the height of the pandemic in 2020, we were indeed one of the few countries to record positive growth. Our engagement at the Expo is themed on opportunity because we're a nation of unquestionably attractive opportunities."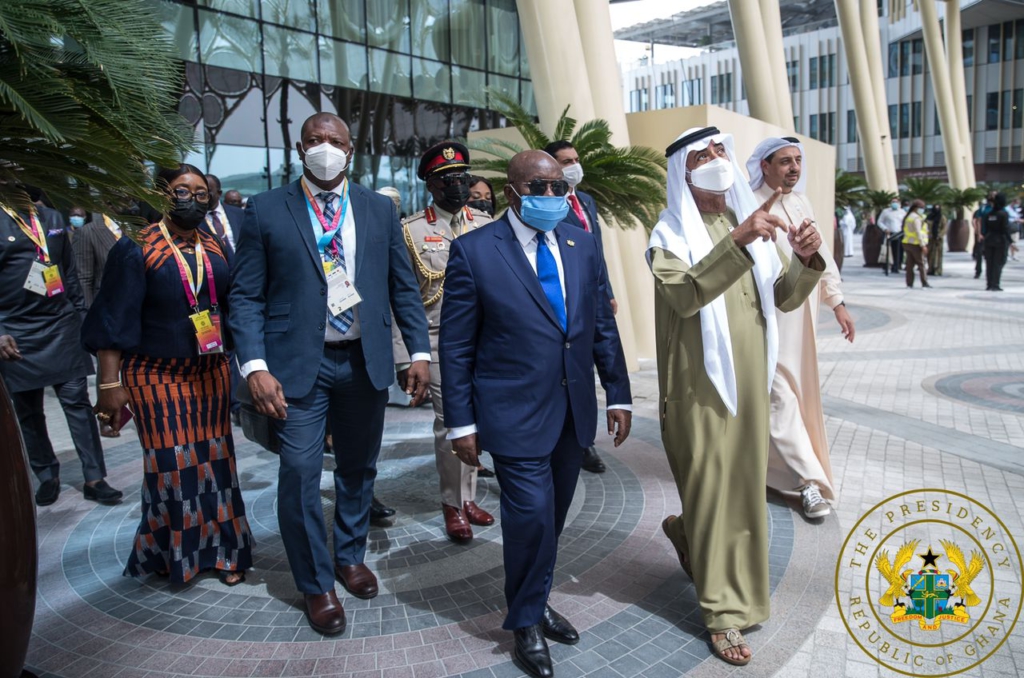 Whilst admitting that there have been some challenging periods since Ghana's independence, President Akufo-Addo says the tide has now turned, and the country is on path to prosperity.
"For a plethora of reasons, the economic growth and prosperity we had anticipated would follow political liberation did not materialise, even though we had been blessed with abundant resources by the Almighty.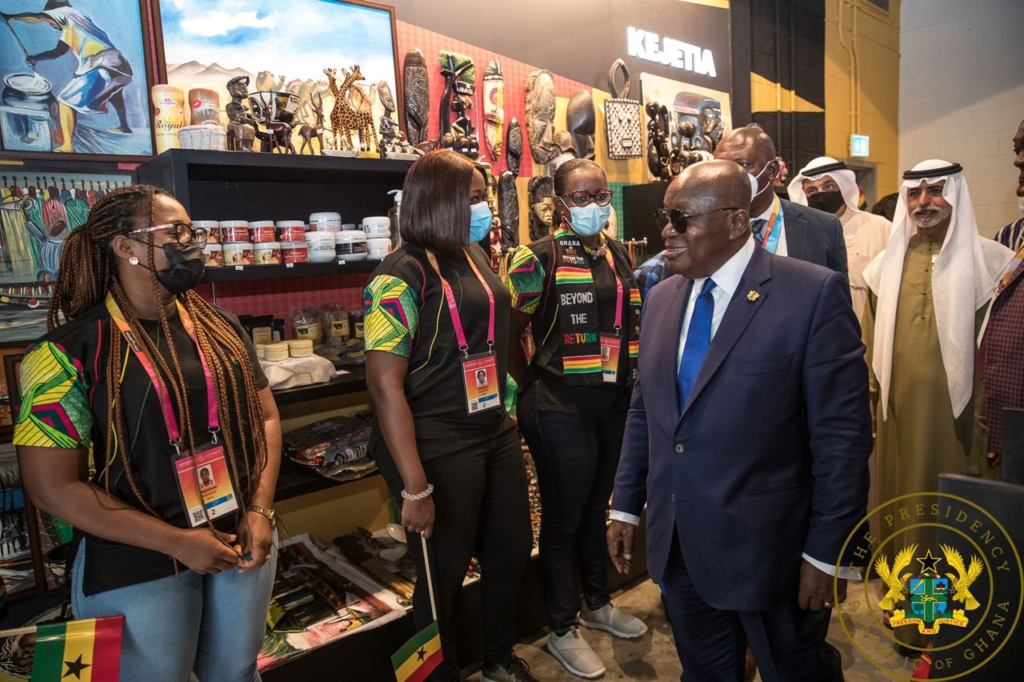 "We have, however, moved away from the earlier uncertainties we clouded our path towards progress and prosperity. In the last 29 years of democratic governance in the fourth republic have generally been the period of a greatest economic growth in our history.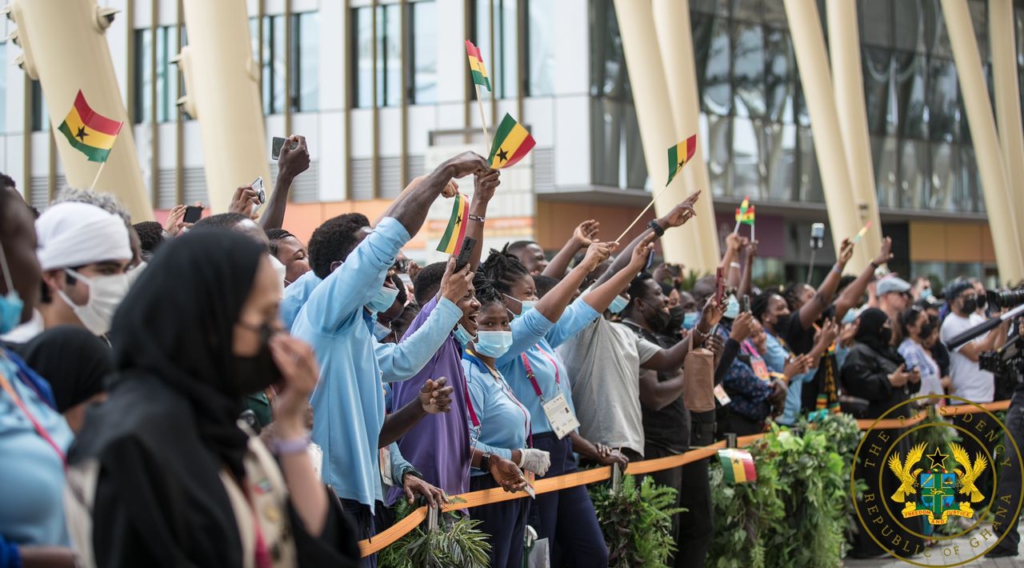 "Unfortunately, that has not been consistent. And with our country at age 65, we are determined that it is time to get it right in a sustainable manner."
Several top government officials are travelling with the President and are expected to hold a direct business forum with the global business leaders.