For the first time in my life, I got the opportunity to watch an Uncle Ebo Whyte play at the National Theatre.
Before then, I had read reviews from some of his productions and I could only desire to be a patron one day.
On Saturday, November 27, I went to the National Theatre not sure what to expect from the play "The Secret Code of Wives." Even from the reviews of regular patrons, Uncle Ebo Whyte just seems unpredictable.
The play was about a couple who are both lawyers. After twelve years of marriage, the husband, George, wanted a divorce because he had found another woman, Liza, who is pregnant for him.
In other jurisdictions, George should be remorseful and find ways to appease his wife. But not in this play. After being confronted by his wife who stayed up late for this encounter, he broke the news to her – he wanted to "check out" from the marriage to the woman who has "disgusted him all his life".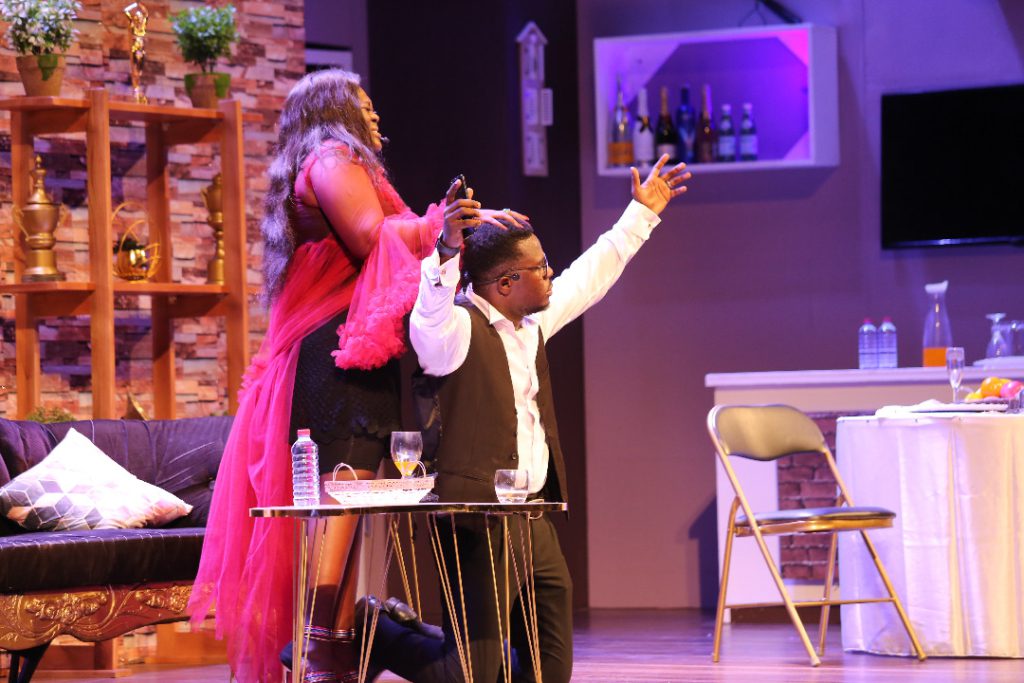 According to George, when he was a child, he vowed to marry the woman he would have a child with. Unfortunately for him, after a decade of marriage, he was yet to be a father.
The wife, Jasmine, although feeling betrayed, was not ready to grant George the divorce. Typical of a lawyer, she began to negotiate.
George would have to organize a divorce ceremony and invite all 500 persons who attended their wedding, get home before 9pm every day, and as well, spend an hour and a half with her every day. All these were to be done in 30days.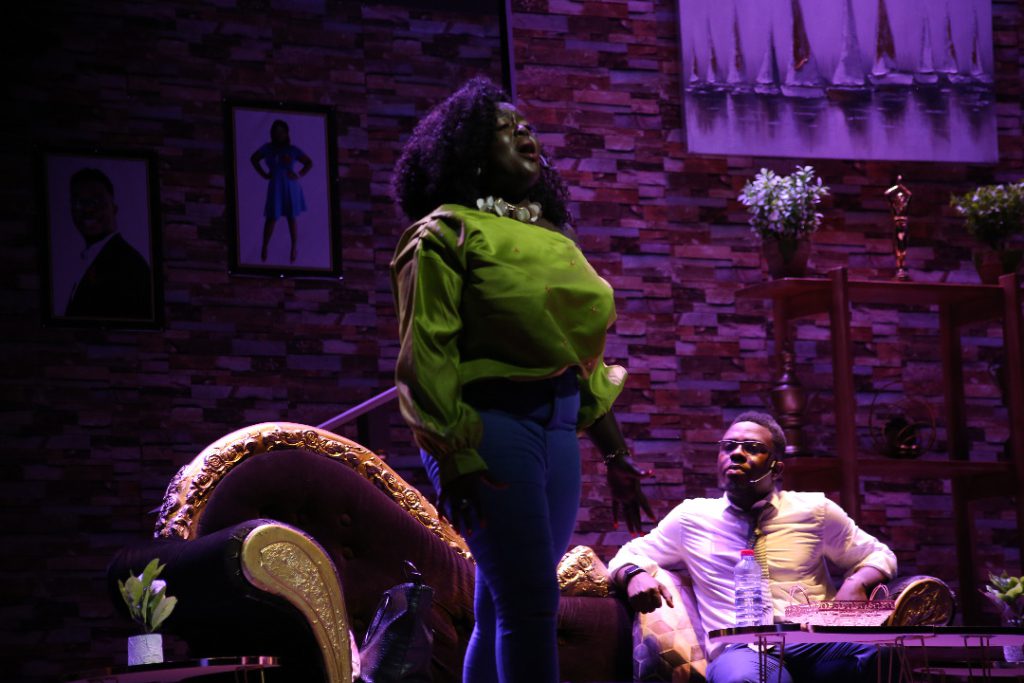 At this moment, I thought the conclusion of the movie was certain; the man will have a change of mind at the end of the 30 days and they would live happily ever after.
For days, George, with the support of Liza, was able to cope with the last two options – he would come home early and spend time with Jasmine although he was very unyielding in conversations and would constantly remind his wife how disgusting she is.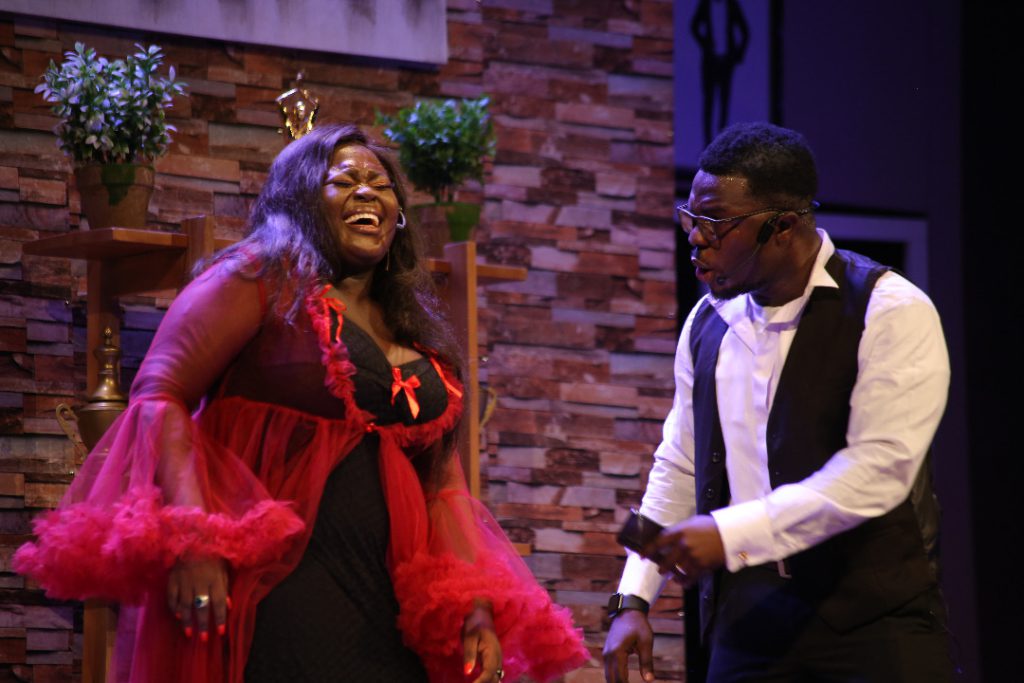 Jasmine, after days of fighting for her marriage, finally asked God to intervene. It was after this that things began to change.
The two had talks and both opened up. For George, his love for Jasmine began to fade after the death of his father. He blamed his wife for the death of his over 80-year old father. George felt that Jasmine did not honour him enough. He wanted to feel like a hero to her.
It was during this moment that Jasmine let the cat out of the bag – she was secretly treating George for low sperm count. She had also taken seed but lost it due to complications arising from the news of the divorce.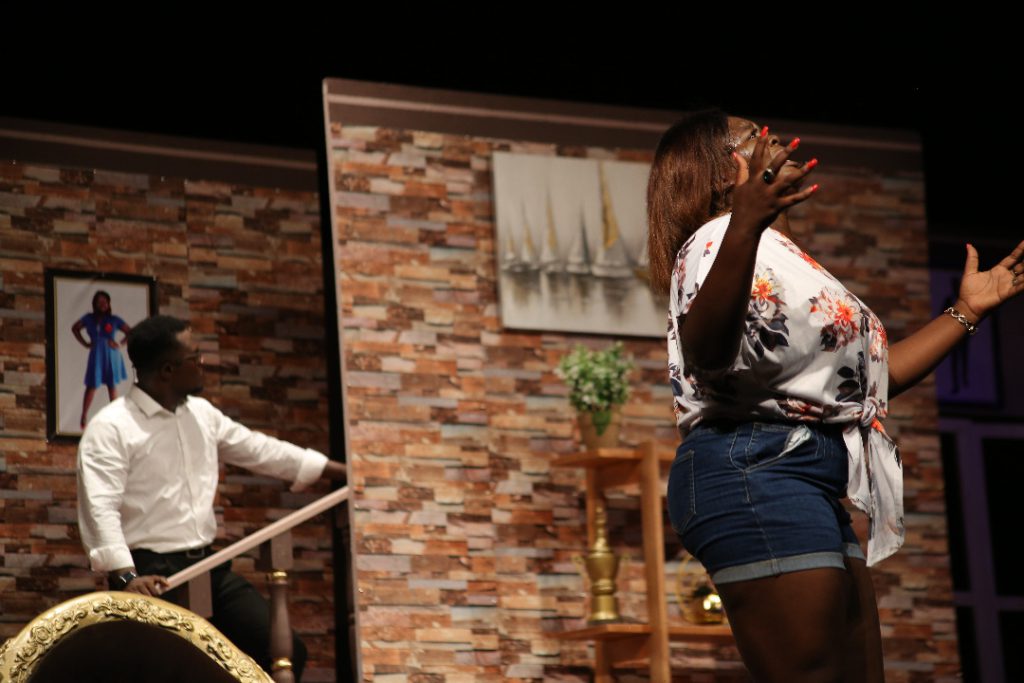 Just when George was no longer interested in pursuing a divorce, Jasmine walks in with divorce papers.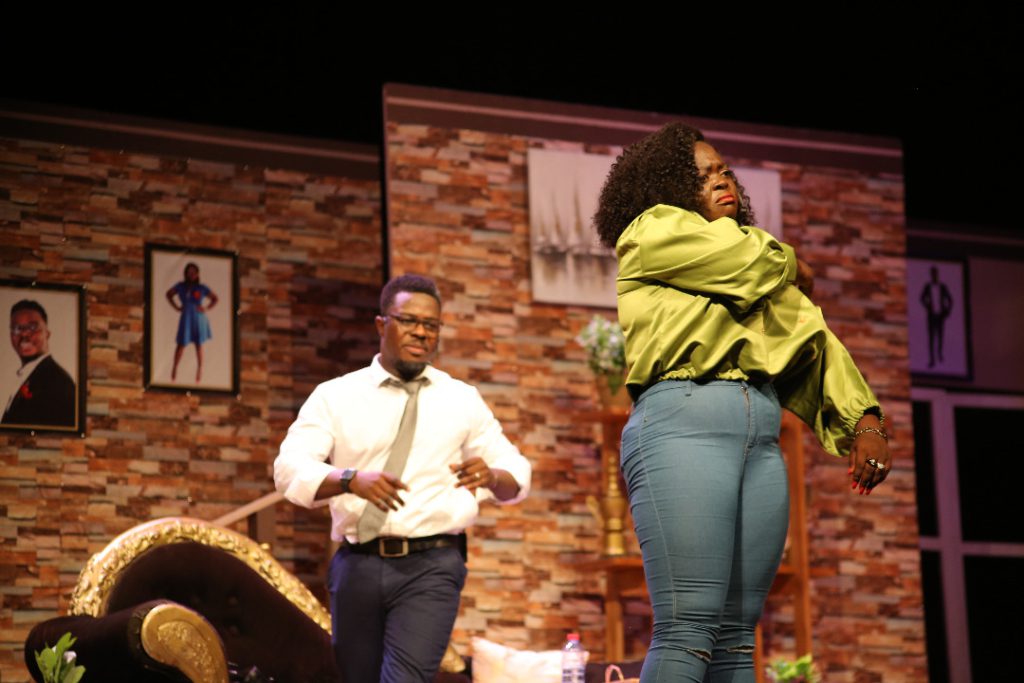 The play was not short of excitement. The actors would make reference to situations in the country. One that got me really laughing hard was when George mimicked President Akufo-Addo.
There are a lot of lessons to learn from the play; the key among them is FEAR WOMEN.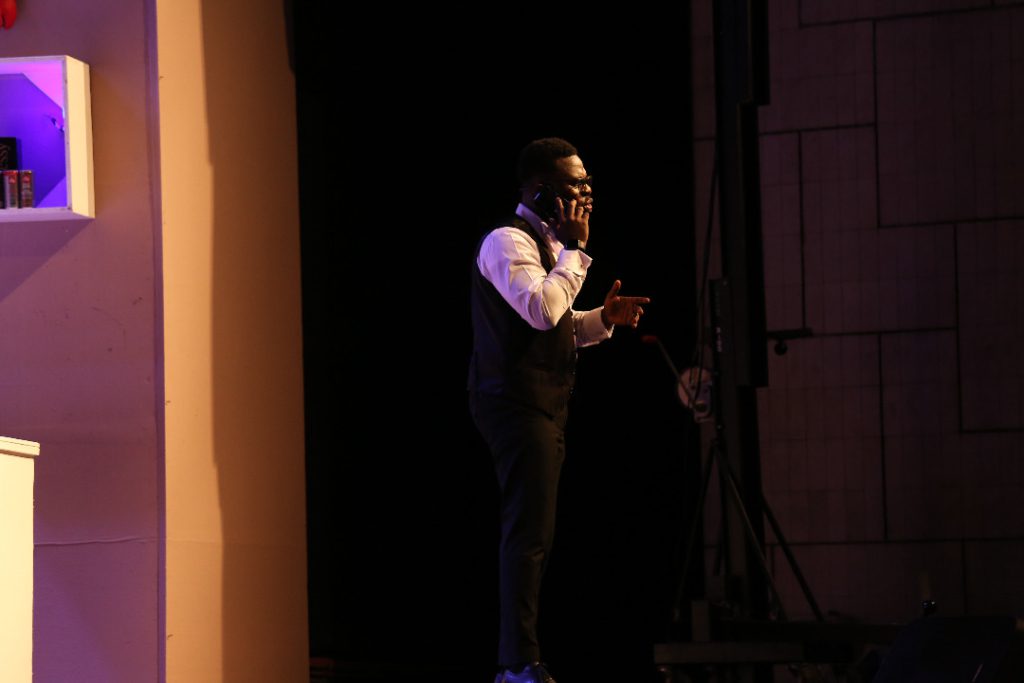 Without the consent of George, Jasmine did a fertility test on him and began treating him even without his knowledge.
Jasmine argues that she did it in George's best interest but that is illegal. Being a top lawyer, she should have known better. If she could put George on treatment without his knowledge, certainly she could kill him also. When George queried her on that, she responded that it was the kind of power wives have over their husbands.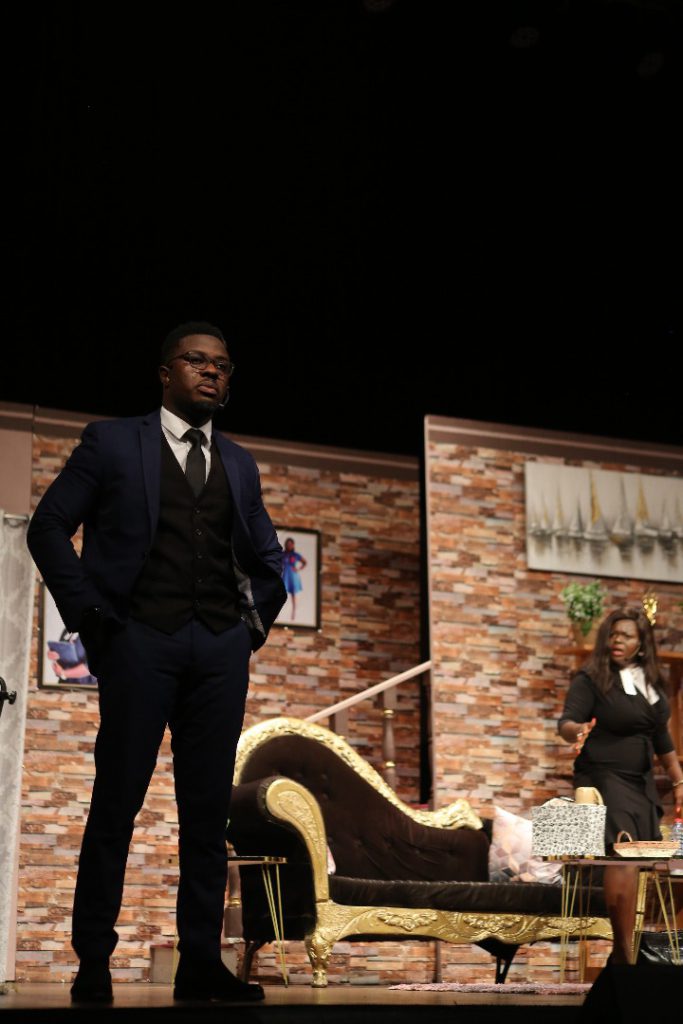 If your life is in the hands of a woman, and she can do with it as she pleases, why wouldn't you want to fear her?
Judging by reviews of other productions from Uncle Ebo Whyte, it is obvious that singing is normal in his plays. Therefore, it was not surprising for the cast to resort to singing when words fail them.
Whilst I did not hear the audience singing along, personally, it helped me understand the feelings of the cast.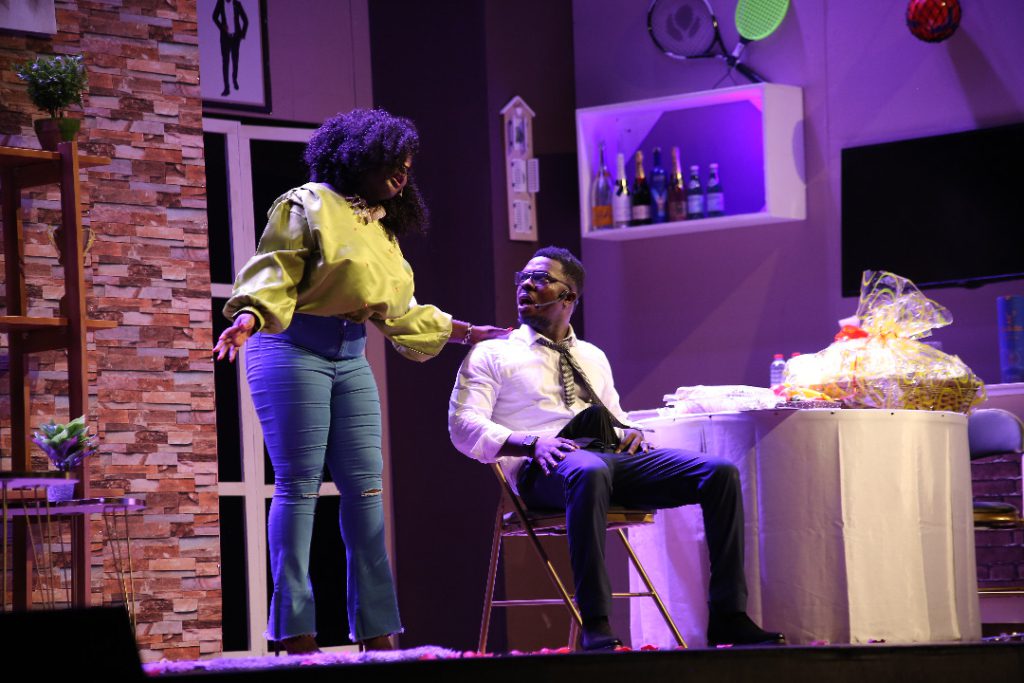 As a Christian, I was happy that even after Jasmine asked God to intervene in the situation, she did not leave everything in the hands of God. She still committed to spending time with George.
The scene where Jasmine asked the audience whether she should answer George's phone when Liza called brought the audience alive. It was very interactive.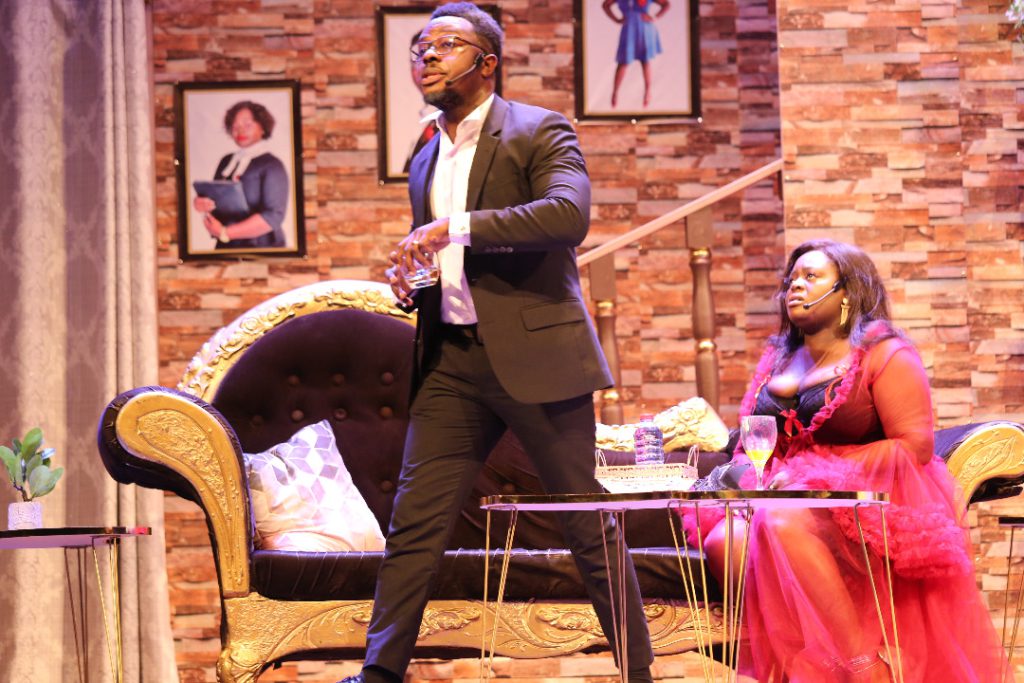 The sound and lighting team left me amazed. They were great.
There were some down sides to the play though. For most of the time, Jasmine was in high-heeled shoes, even at home. If she was on her way to work, that will be understandable, but even when she was in bum shorts at night, this woman was still in 'heels'. Who does that?
Again, the team handling the projection was good although there is more room for improvement. They failed to project the lyrics of some of the songs that were in English. For some of us who wanted to listen to the songs on Youtube, we were relying on the lyrics that would be displayed so we can search for them. Fortunately, the songs were in the event brochure so not much has been missed.
Uncle Ebo Whyte did a good job with the 'Secret Code of Wives'. Indeed, men are vulnerable to their wives. There are a lot of lessons for everyone to learn. The GHC80.00 rate is so worth it and everyone must see the play at the National Theatre.
It's on again this weekend. Don't miss out.
DISCLAIMER: The Views, Comments, Opinions, Contributions and Statements made by Readers and Contributors on this platform do not necessarily represent the views or policy of Multimedia Group Limited.