The Electoral Commission has reconsidered its initial decision to allow all its staff to take a four-week break following successful conduct of the 2020 elections.
In a statement issued by the Commission on Wednesday, all field staff across the 275 districts and 16 regional capitals are the only ones who are to go on the recess.
According to the statement, "the break is aimed at promoting efficiency, while reducing staff and administrative costs."
On Monday, EC revealed that it will go on a break on Wednesday, December 23, 2020 and on Tuesday, January 19, 2021.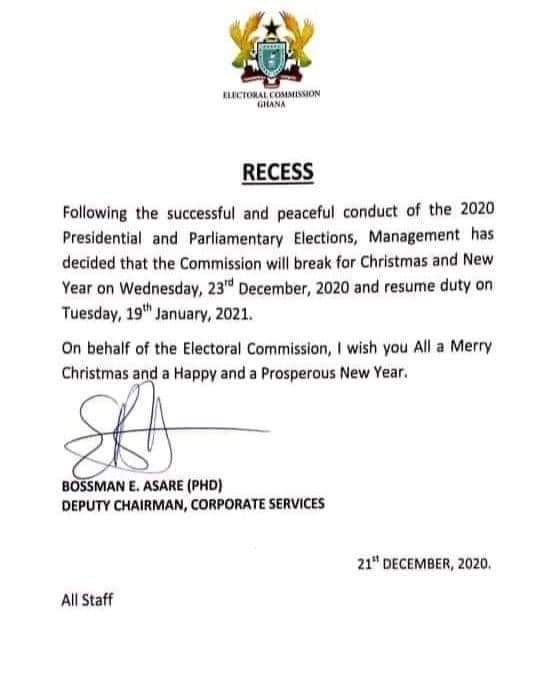 But some Civil Society Organisations expressed worry over the decision by the EC Chairperson, Jean Mensa and her deputies to proceed on leave at what they describe as a "critical time".
The CSOs find it unconscionable that the Commission did not provide alternatives to take care of any issues that may arise in their absence as the political atmosphere surrounding the just-ended general elections continue to simmer.
Following this, the EC has asked the senior leadership some key operational staff to stay at post and engage with key stakeholders in fulfilling all matters that may arise during the recess.