The number of people detained over the deadly violence which broke out on the outskirts of Ethiopia's capital, Addis Ababa, on Saturday has risen to 200, police are quoted by the state-linked Fana Broadcasting Corporate as saying.
Extra security officers have been deployed to the violence-hit area and operations are under way to recover looted properties, police added.
At least 23 people were killed in the unrest in and around Burayu, a town north-west of Addis Ababa.
Some residents say the violence was unleashed by members of the Oromo ethnic group, the largest in Ethiopia, who demanded that people from minority communities "leave their land".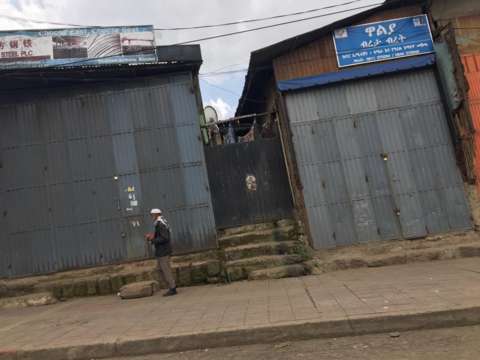 "Mobs of ethnic Oromo youth then marched here in Ashwa Meda and attacked our homes and looted businesses chanting 'leave our land'," Hassan Ibrahim, a trader in an ethnically diverse part of the district, told Reuters news agency.
Alemayehu Ejigu, the head of Oromiya region's police commission, confirmed that 23 people had been killed.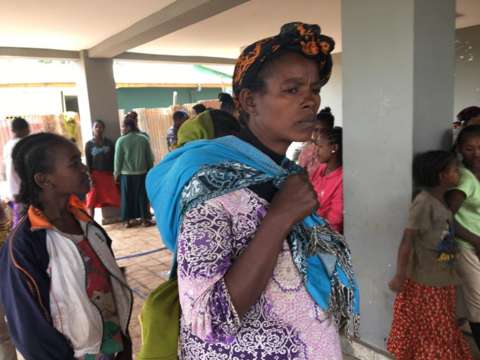 Thousands of people have fled their homes because of the violence
More than 70 people had been arrested in connection with the violence, he added, Reuters reports.
"They [the attackers] do not represent anyone – they had no reason other than theft. Anyone has the constitutional right to reside in Oromiya or anywhere," he was quoted as saying.
Protesters took to streets of Addis Ababa on Monday to demand an end to the violence, forcing the closure of many businesses.