The founding director of the West Africa Center for Crop Improvement (WACCI) at the University of Ghana says farmers should have the choice to grow genetically modified organisms (GMOs) if they want to.
Prof Eric Danquah said with the challenges facing agriculture, efforts need to be made to improve upon food production using science and technology.
"Give farmers in Ghana a free choice to select and adopt crops developed through modern science in plant breeding including the GM technology," he said.
"Farmers are very smart people worldwide. You can fool them once only. No farmer will plant GMOs if they did not have real benefits," he added.
Prof. Danquah was speaking at a science communication workshop in Accra organised by Alliance for Science, WACCI, International Institute for Tropical Agriculture (IITA), and Open Forum on Agricultural Biotechnology (OFAB).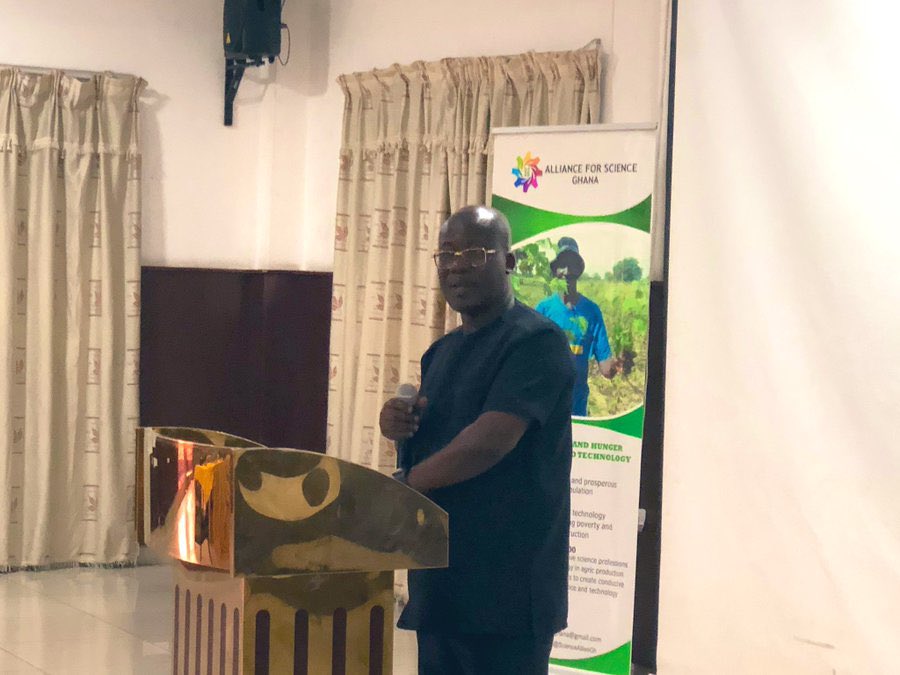 He was speaking on the theme "communication as a tool for science-based evidence in decision making – a case for GMOs."
The 4-day workshop themed, Speaking Science Ghana, brought together senior and junior scientists with academic institutions and research organisations across the country for training on best practices in science communication.
He stated that small-holder farmers deserve the right to choose improved seeds and modern agricultural practices to improve their livelihoods and benefit their families.
"This is justice. Anti-GMO activism has stalled the adoption of genetically engineered crops in many countries, contributing to the perpetuation of unsafe pesticide use, hunger, and poverty," he observed.
"Science-based agriculture can preserve critical indigenous foods, such as cowpea, millet, cassava, and sorghum while reducing the environmental impacts of farming. This is evidence," he noted.
Prof. Danquah observed farmers across the globe are struggling with the devastating impacts of climate change: disrupted rainfall patterns, drought, extreme weather events, pest infestations, plant diseases, crop losses, and hunger.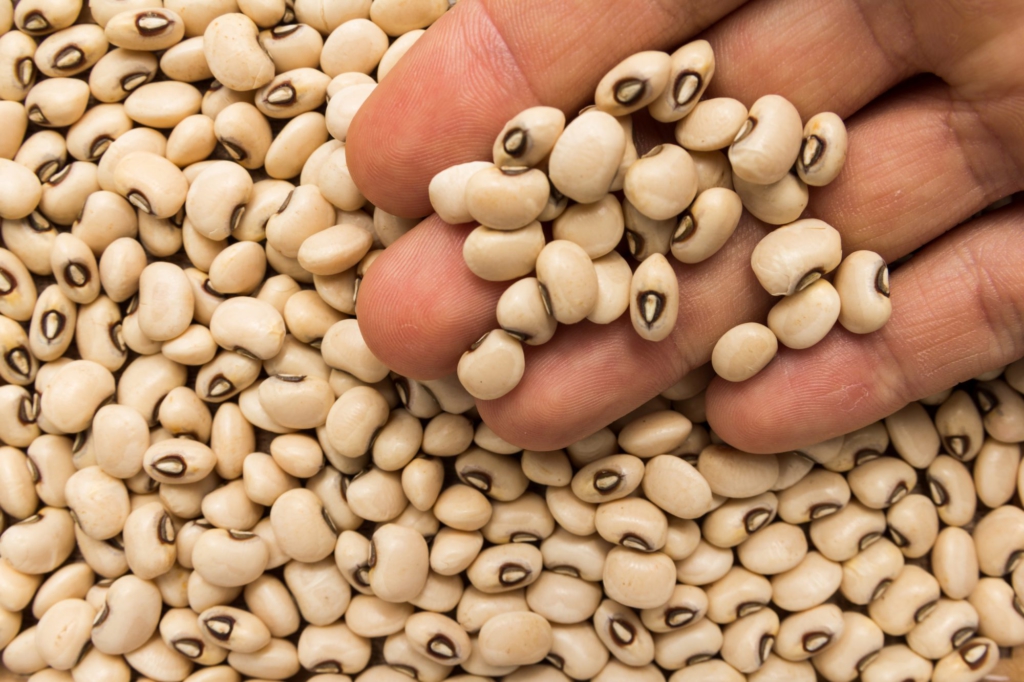 "This is urgency. Better seeds developed through genetic engineering offer hope. Let us not allow regulatory delays to prevent millions of farmers from accessing this life-saving technology," he noted.
"On average, genetically engineered crops have cut chemical pesticide use by 37%, increased crop yields by 22%, boosted farmer profits by 38%, and reduced greenhouse gas emissions equivalent to taking 12 million cars off the road," he added. 
Prof. Danquah said Ghana needs to integrate the rapidly evolving tools of modern biotechnology including genome editing and genomics into crop improvement programmes to make agriculture in Ghana more productive and sustainable.
"I personally interviewed farmers in the Michigan State area when I was a Visiting Fellow at Michigan State University in 2006. They said to me that it was a commonsense decision to grow GMOs.
"We now have reduced significantly, the number of times we spray our crops against pests, our work has become less laborious and also important is the time we now have to be at home more with our families.
"Our wives love us better, they said. The real benefits include reduced pesticide use, more food, more income, preserved soils, and reduced greenhouse gas emissions among others," he said.
"What we are doing today in GMOs is carefully and precisely using information that gives crops their characteristics and changing important characteristics of the crops that feed and clothe us," he observed.
DISCLAIMER: The Views, Comments, Opinions, Contributions and Statements made by Readers and Contributors on this platform do not necessarily represent the views or policy of Multimedia Group Limited.