Some residents of the former refugee camp at Buduburam in the Gomoa East Municipality of the Central Region have massed up at the frontage, vowing to resist a planned shutdown of the facility.
Following concerns raised by chiefs and opinion leaders that the camp has become a den for criminals, the government, through the Gomoa East District Assembly gave the residents a September 30 deadline to vacate the area.
But, during a visit to the area on Thursday, JoyNews gathered that although some of the residents have left, the majority of them seem unprepared, calling on the government to as a matter of urgency, provide them with accommodation before relocating.
According to one of them, asking them to vacate "is more apathy than what happened in Palestine. How can you ask me to go when the borders are closed?"
An elderly woman also indicated that should they be treated harshly, it might affect the Ghanaians in Liberia too, therefore, "the only thing we need is to give us time to prepare well."
She, therefore, wants the authorities to remember that "if you think good, you also need to think bad, old woman like me, where do I get money from to rent?".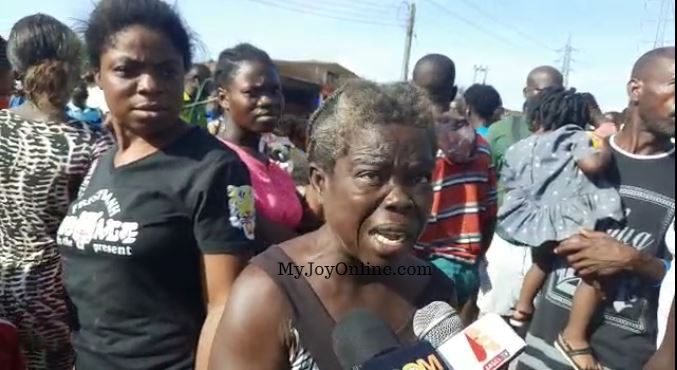 While some plead for compensation, others insist they are not moving until the government fulfils its agreement with the United Nations.
"We are asking for the full conclusion of the durable solution, a part signed by the Ghanaian government in the international community. We are not looking for compensation, we are looking for a full pack for this durable solution, then we can go," a resident said.
Meanwhile, Liberian Educationist Emmanuel Derricks has called United Nations to give them returning packages before they will vacate the area.
"They are taking care of us so the day they are ready to free us, we will go back," a mother said.
DISCLAIMER: The Views, Comments, Opinions, Contributions and Statements made by Readers and Contributors on this platform do not necessarily represent the views or policy of Multimedia Group Limited.