What lessons did we learn from matchday 8 which saw 20 goals and 2 away wins.
TEAM OF THE ROUND: ASANTE KOTOKO
PLAYER OF THE ROUND: YAHAYA MOHAMMED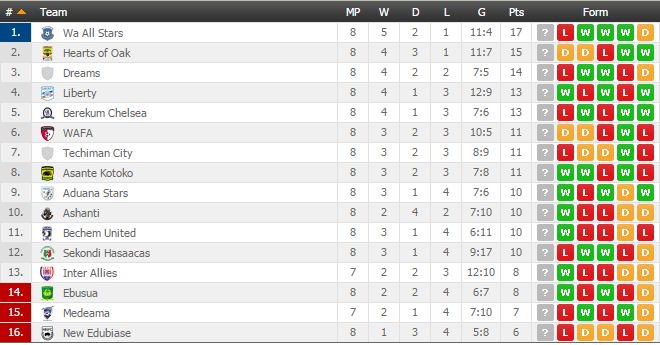 KOTOKO PICKING UP THE PIECES
A 30 second strike from Dauda Mohammed was all Kotoko needed to ensure their revival had been confirmed. Until that time, the Porcupines had played 270 minutes of football away from home without finding the net. This means the Porcupines have now won their last three games in all competitions. Three victories in a row for Kotoko is nothing new for Kotoko but judging by their horrendous start to the season, this is a step in the right direction for the Porcupines who are now six points behind league leaders. That deficit is clearly retrievable considering both teams will be clashing within the next two months.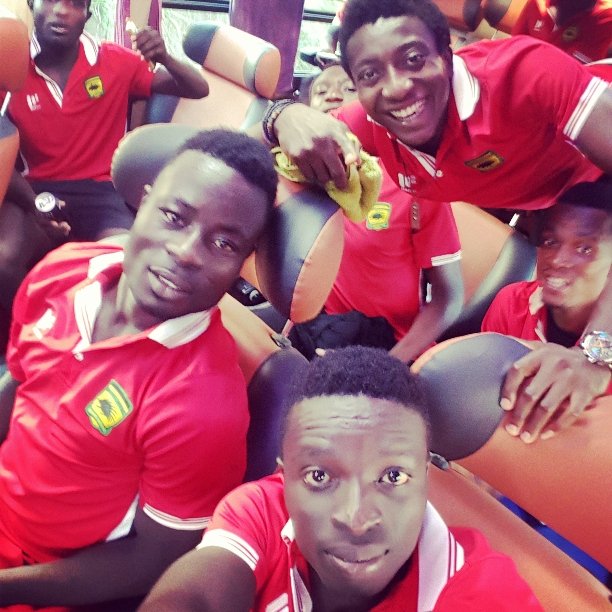 HEARTS UP THEIR GAME BUT THEY SEEM TO HAVE LOST THE PLOT
Hearts of Oak drew their game against WAFA and could have picked up all three points had it not been for a controversial call, where Cosmos Dauda's header seemed to have crossed the line and woeful finishing but in reality, the Phobians were clueless for large portions of the game especially the first half. Mustapha Essuman and Sarbah Laryea were passengers in the game with the WAFA trio of Gideon Waja, Roger Lamptey and Wahab Ibrahim dominating them. The usual free flowing build up accompanied with the Phobians were missing with Robin Gnagne having to bypass midfield in search of Musah Ibrahim and Cosmos Dauda several times. Despite Hearts having an aerial advantage, it was clearly not part of the scripts. They regrouped in the second half finding space down the flanks but their deliveries left much to be desired. This Hearts team lacked the sharpness and cutting edge of the first few weeks. A case of low confidence following previous results? Or internal wrangling?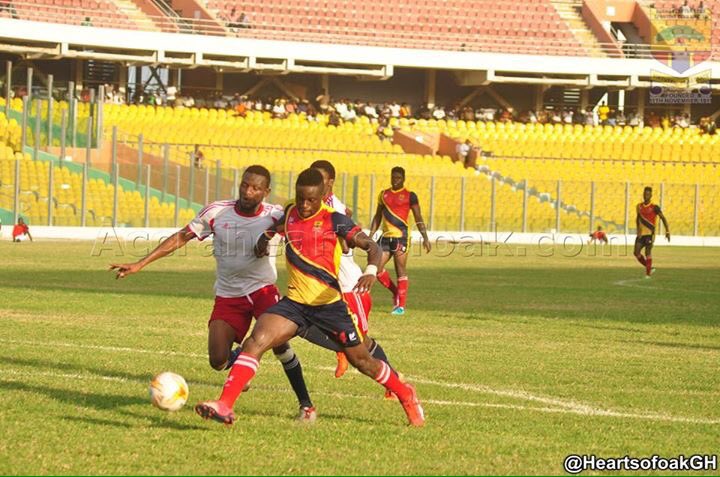 HOWEVER THIS SETS UP THE SUPER 2 NICELY
Hearts and Kotoko are scheduled to meet in a fortnight's time. In the opening weeks of the league, the fixture seemed to how many goals Hearts will score and how many will the Porcupines concede. With one game in between the eagerly awaited clash, the question seems to be more realistic and more interesting from a neutral perspective. Will Hearts win or will Kotoko confirm their resurgence over their rivals. Depending on results this coming week, the Porcupine could be one or two points off the Phobians or the Phobians stretch their rivals by seven points. However, with both teams in decent form, we could expect one of the best super 2 clashes in years with much at stake for both clubs. The last league meeting had a relegation feel to it but this will surely determine the more superior of the two heading in the midway stretch of the league.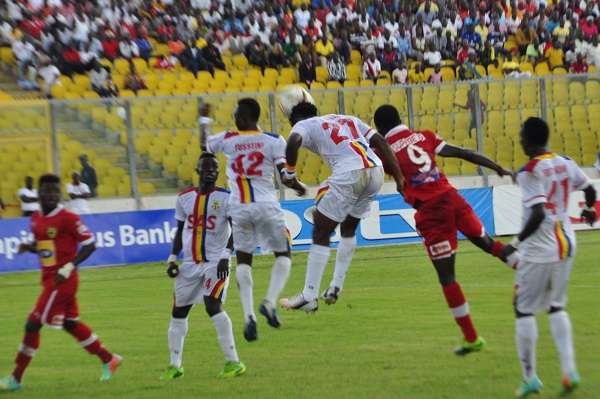 BUT WAFA NEED TO BE NOMINATED FOR THE OSCARS
WAFA took turns to visit the turf in their 1-1 draw with Hearts of Oak. The Sogakope side adopted a clever tactic of trying to kill the momentum of their more illustrious hosts but they took the acting too far. Keeper Razak Abalora was the most culpable of them all virtually falling to the ground after almost every Hearts attack. This falling syndrome affected the outfield players who went down at any contact. For a side that prides itself in playing good football, this was a blip for them. Had they stayed on their feet and concentrated on playing, they certainly would have dominated and out passed the Phobians. However, their approach affected their play and were caught on the backfoot for majority of the second half. A more disciplined and mature performance will be required from WAFA in subsequent away games.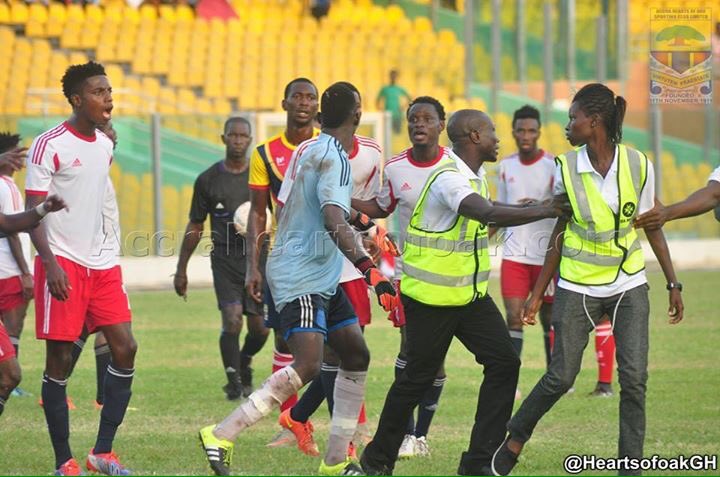 THE SLEEPING GIANT HAS FINALLY WOKEN UP
Yahaya Mohammed was tipped to excel in this season's league but a combination of bad form and a general team slump means he had to wait until matchday 8 to find the net and what a way to do it? The former Kotoko man bagged a hat trick to condemn Hasaacas to yet another defeat. With Yahaya hitting this form, he is generally unstoppable. He will bulldoze and terrorize defenders with sheer strength and physical power. That's what an in form Yahaya can do. With him beginning to wake up, Ghanaian defenders must be sympathized with.
BUT HASAACAS NEED TO BE LESS GENEROUS
17 goals in 8 matches is horrific for Hasaacas. The Western Region side have let in these amount of in just 8 games. Conceding on an average 2 goals per game. This is simply appalling for a side hoping to be in the top four. GOALS win games and defenses win championships. In this moment, Hasaacas goals conceded is winning them an automatic slot to the Division One League. The earlier they solve this canker, the better for Basigi and his team or risk facing relegation.
LATIF HAS MATURED
Liberty were worried after goal scoring midfielder Kennedy Ashia left the country to seek greener pastures. The club was most likely in search of a player to replace the numbers of Ashia but in Latif Blessing, they have found a more than capable replacement. The youngster has bagged 7 matches in 8 matches and is poised for me. A contributing factor to his great form has been the fact that he gained Premier league experience from last year and has clearly adapted to the demands of the league. Should he continue this rich vein of form, it wont come as a surprise he woll cross the 20 goal mark.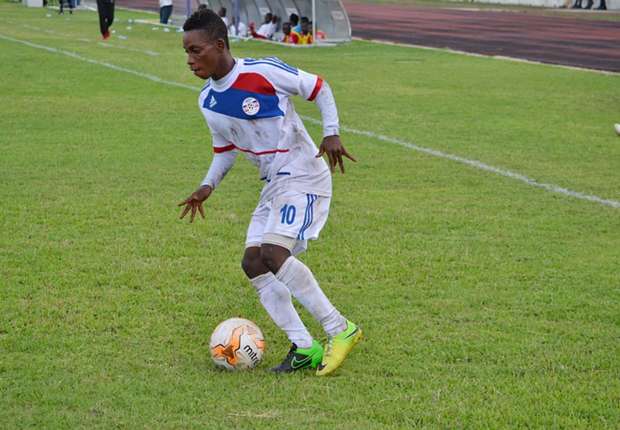 –
Follow Kweku on Twitter: @nana_odum. Get more updates on Facebook/Twitter with the #JoySports hashtag