Health authorities in the Adansi North District of Ashanti Region want gains made from AngloGold Ashanti 's malaria control programme sustained.
The district recorded no malaria-related death between 2018 and 2020, due to the successful implementation of the programme.
The program provides indoor residual home spraying, distribution of mosquito-treated nets and therapy for pregnant women, among others.
Adansi North is among several beneficiary districts of AngloGold Ashanti's Malaria Control programme.
It is executed by the AngloGold Ashanti Malaria Control Limited, as a corporate social responsibility program in Ashanti, Upper West and East regions.
With support from the Global Fund, several homes have benefitted from disinfection and distribution of mosquito-treated nets, whilst pregnant women and infants are supported with intermittent preventive treatment for malaria.
In Adansi North, for instance, the decline in malaria cases is credited to the malaria programme.
The area has recorded a decline in cases from 16,009 in 2018 to 11,354 in 2020 despite seeing an increase in admissions.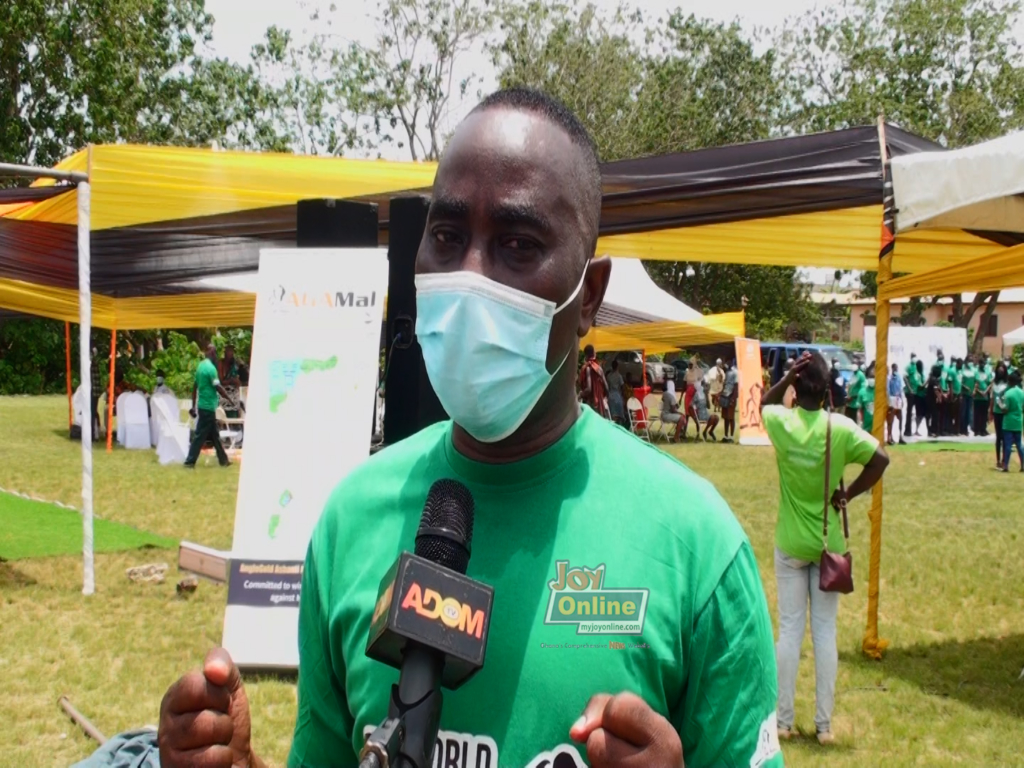 District Health Director, Isaac Awuku Odame, says the district did not record any Malaria-related death for the period.
"Over the past 3-years, the number of cases of Malaria has gone done," he said.
He added: " Over the period, the proportion of bed nets per population has improved. Our percentage has moved from about 87 to about 98 per cent.
Case management has also improved because in the past because of lack of laboratory facilities, most cases were being treated by only clinical signs and symptoms".
"For now, we have the laboratories and then we also have what we call Rapid Diagnostic Test.
So for very suspected case of Malaria, we go to test and then we confirm whether the Plasmodium parasite is in the blood before we treat," he continued.
He spoke at a World Malaria Day program organised by AngloGold Ashanti at Fomena in the Adansi North District.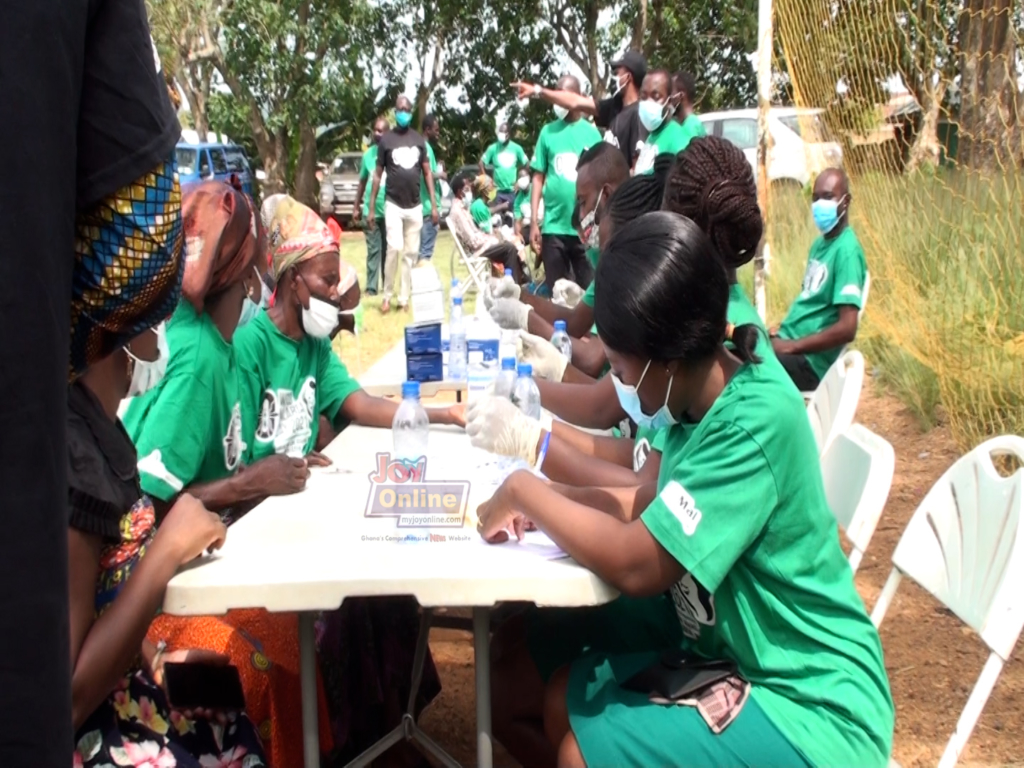 The celebration of World Malaria Day, under the theme, 'Zero Malaria starts with Me/Draw the Line Against Malaria' coincided with the 15th Anniversary of AGA's Malaria programme.
Mr Odame commended AngloGold Ashanti for its contribution to public health, especially the fight against Malaria.
"Over the period, they[AngloGold Ashanti] have been involved in residual spraying in the communities and households; and you know these are preventive activities that reduces the mosquito population ."
Superintendent for Stakeholder Engagement at AGA, Edmond Oduro Agyei recounts economic benefits associated with the AGAMAL program.
" When you are sick, you can't really embark on any other activity. But the key thing is that if you have good health,we can equally do and do all that we are supposed to do. "
"And you bear with me that when we have the human development being active, that's what can trigger economic gains to the country."
AGA will continually help the communities but we would also ask support for the stakeholders to support the mine in terms of our activities."
Executive Director of AngloGold Ashanti Malaria Control Programme, Samuel Asiedu Agyei reiterated AGA's commitment to increase funding support to eliminate Malaria in beneficiary regions.
"AngloGold Ashanti is committed to this project and therefore for the past 15-years continuously they have been investing and they tend to continue for some number of years to come until we completely drive away Malaria."
He called for increased government support for the programme.
DISCLAIMER: The Views, Comments, Opinions, Contributions and Statements made by Readers and Contributors on this platform do not necessarily represent the views or policy of Multimedia Group Limited.