The acting General Manager for GHOne TV says she personally reported to the police when controversies regarding the number plate on her Range Rover gift were brought to her attention.
Nana Aba Anamoah said she had no knowledge of the number plate on the vehicle was registered by another car until the storm on social media began.
Speaking on the Super Morning Show Thursday, she said, "when I noticed the concerns about the number plate, I went to the police myself to file a report."
"The next day, I went to the regional CID officer and filed a witness statement that I had received a car with a fake number plate. I took it serious."
Nana Aba faced backlash on social media on June 19 after some people had found out that the car's number GR 2050 – 20 was rgistered for a Nissan Rogue SUV.
On Monday, a photo of the Nissan went viral prompting a response from the Drivers and Vehicles License Authority (DVLA).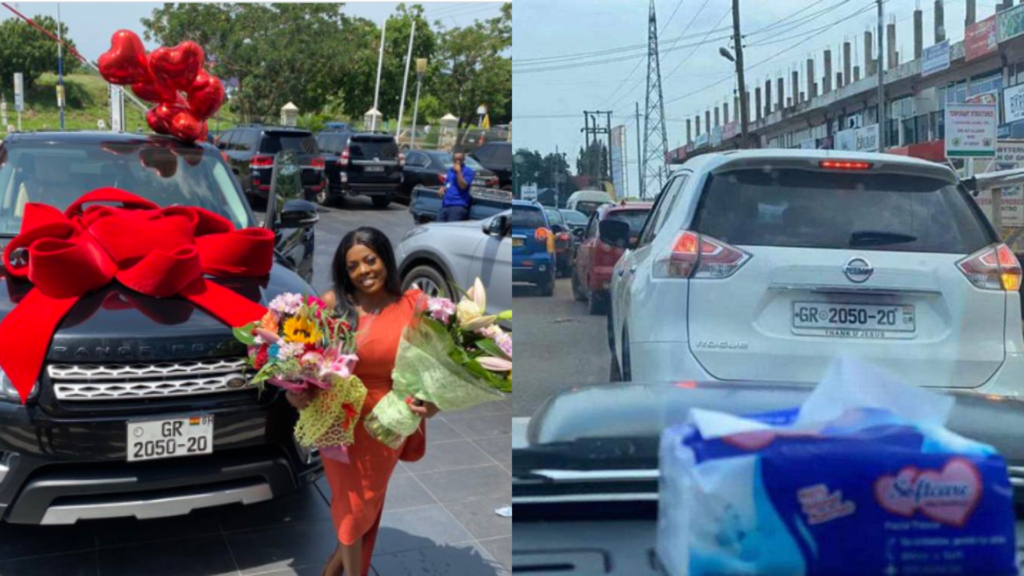 In a statement, the Authority said that checks revealed the number GR 2050 -20 was indeed for the Nissan and urged Nana Aba to register her car.
They had also added that investigations were underway to find out what had happened for both cars to carry the same number.
Nana Aba followed through with the Authority's advice and registered her car which now has N 1 – 20 as the number on it's plate.
She said she had also reached out to the one who gave her the car who told her he had no idea the number plate belonged to another vehicle.
"I don't know how this number plate came on the car and the police are investigating. I received as a gift, I have nothing to do with it and I don't even have that money to buy such a car," she added.