The fact that upstart streetwear labels and storied luxury brands are becoming ever closer entwined is obvious to anyone with even a minor interest in menswear; it's a trend that's been building for around a decade. However, that relationship is evolving – and fast.
While previously we've seen streetwear infiltrate the highest echelons of fashion through collaborations (see: Supreme x Louis Vuitton, Gosha Rubchinsky x Burberry, Off-White x Moncler), we're now seeing the people responsible for building these streetwear brands into fan behemoths being hired to head up time-established fashion labels: Vetements founder Demna Gvasalia took the reigns as creative director of Balenciaga in 2015 (and in the process made the house formerly known for couture womenswear more famous recently for its chunk-tastic trainers) and earlier this year Virgil Abloh, Kanye West's former creative collaborator and the man behind Off-White, showed his first collection as men's creative director of Louis Vuitton. This shift feels significant: what started out as luxury looking to capitalise on the popularity of sellout streetwear brands has become something more – streetwear is now leading the conversation.
"The future of fashion is all about the crossover in everything, and particularly within streetwear and luxury." Kyle Lo Monaco
While the direction this relationship will go in the long run is a matter of speculation, what's certain is that it's more important than ever to support young designers who are building followings right now. These young men and women are the future of fashion, however it changes over the coming years.
It's something that Italian beer brand Peroni Nastro Azzurro understands implicitly. Having come of age during the famously chic Sixties in Rome, style is a key component of Peroni's brand vibe. That's why they've founded The House Of Peroni Fashion Studio in London: a fully equipped studio kitted out to give the next generation of design talent in the UK and Ireland the space and tools they need to take their burgeoning brands to the next level – all in preparation for a show featuring their work at The House Of Peroniduring London Fashion Week in February 2019. They also gain access to an impressive selection of industry mentors (known as The Creative Council), including Scottish-born designer Jonathan Saunders, Dazed & Confused editor-in-chief Isabella Burley, strategic consultant Anna Orsini, Another Magazine journalist and editor Alexander Fury, and style writer and podcast maven Pandora Sykes, all of whom are at the designers' disposal to talk about what it takes to make their labels work at a time when fashion brands are in near-perpetual flux.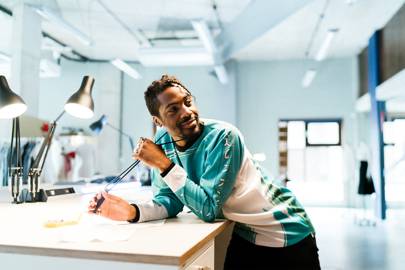 Of the eight chosen, there's a mix of designers from a streetwear background and designers from fashion schools – so if there was ever a group to gauge what the future of streetwear and luxury will be, this is it. We spoke to Joel Boyd, Hannah Wallace, Daniel Crabtree and Kyle Lo Monaco about what the streetwear boom means for the fashion scene. What makes streetwear luxurious? If streetwear is now high fashion, where does that leave luxury brands? And how do they think (or hope) the industry as we know it might change as they begin to make an impact on it. Watch our video to hear their thoughts…