TV presenter Jeremy Kyle "may have caused or contributed" to the death of a man who was found dead after filming an episode of his ITV show, a coroner has said.
The body of Steve Dymond, 63, was discovered at his home on 9 May last year, days after he took a lie-detector test on the programme.
The show was axed shortly afterwards.
Hampshire coroner Jason Pegg has made Jeremy Kyle an "interested person" for the inquest.
During a pre-inquest review in Winchester, he said the presenter "may have caused or contributed" to Mr Dymond's death.
"It might seem ludicrous not to have Mr Kyle to give evidence to give his take on the situation," Mr Pegg said.
Lawyers for Mr Kyle and ITV argued that Mr Dymond's "upsetting experience" on the show was "established fact" and the scope of the inquest should not be a "detailed top to bottom enquiry into the Jeremy Kyle Show, its selection, treatment and aftercare of participants".
"It would not be required to call for evidence from ITV employees involved in his appearance to get to that starting point," they added.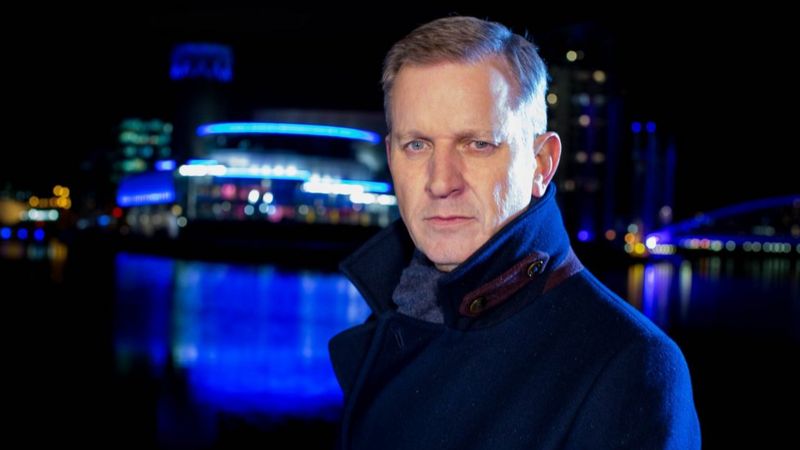 Mr Dymond died of a morphine overdose and a heart problem at his home in Portsmouth.
Seven days earlier he took a lie detector test on the programme to show whether he had cheated on his ex-fiancee Jane Callaghan, who is from Gosport.
Counsel for Mr Dymond's family, Caoilfhionn Gallagher QC, told the hearing Mr Dymond became "distressed" after he failed the lie detector test.
She said Mr Dymond had gone on the show to "prove his fidelity", and had said: "I pushed and pushed but it all went wrong."
After the result was announced during filming, the audience "booed and jeered" at him and he was "called a failure by the presenter", Ms Gallagher said.
She said Mr Kyle was "in his face" and even when he was "at the point of collapsing, he was still being heckled".
Ms Gallagher said his state of mind was known by the crew on the show, with a message sent on a WhatsApp group stating: "Just so you know, he's still crying, he has just said he wishes he was dead. Just giving you the heads up."
Coroner Mr Pegg said the inquest would "not be an enquiry into the show generally" and would not be held in front of a jury.
"What was in his [Mr Dymond's] mind, it seems to me, what happened on the show and how he was treated was relevant to how he came by his death," he said.
The hearing continues.