The Chief Executive of the Komenda Edina Eguafo Abrem Municipality, Solomon Ebo Appiah, has presented items to beneficiaries of the Young African Project (YAP) as part of his entrepreneurship drive.
The project is aimed at motivating the Ghanaian youth to venture into entrepreneurship to reduce their dependence on the government for employment.
The project is a collaboration between the Mastercard Foundation and Ghana Enterprise Agency and has 33 people selected from across the municipality.
The beneficiaries who are expected to benefit from the project, are made up of 31 females and 2 males.
The beneficiaries would be expected to go through six (6) months of intensive training.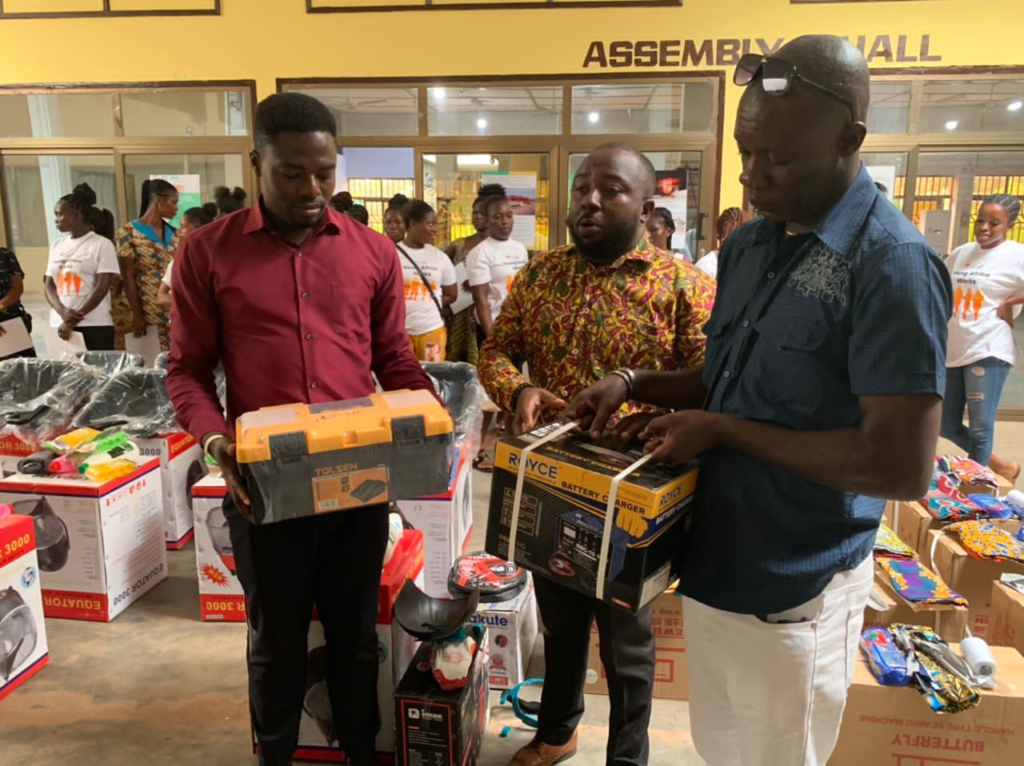 The MCE took the opportunity to advise the beneficiaries to take entrepreneurship seriously since it is a viable source for earning an income to live a meaningful and decent life.
He further stressed that Africa, and especially Ghana, will become a 1st world country if citizens take entrepreneurship seriously and venture into it.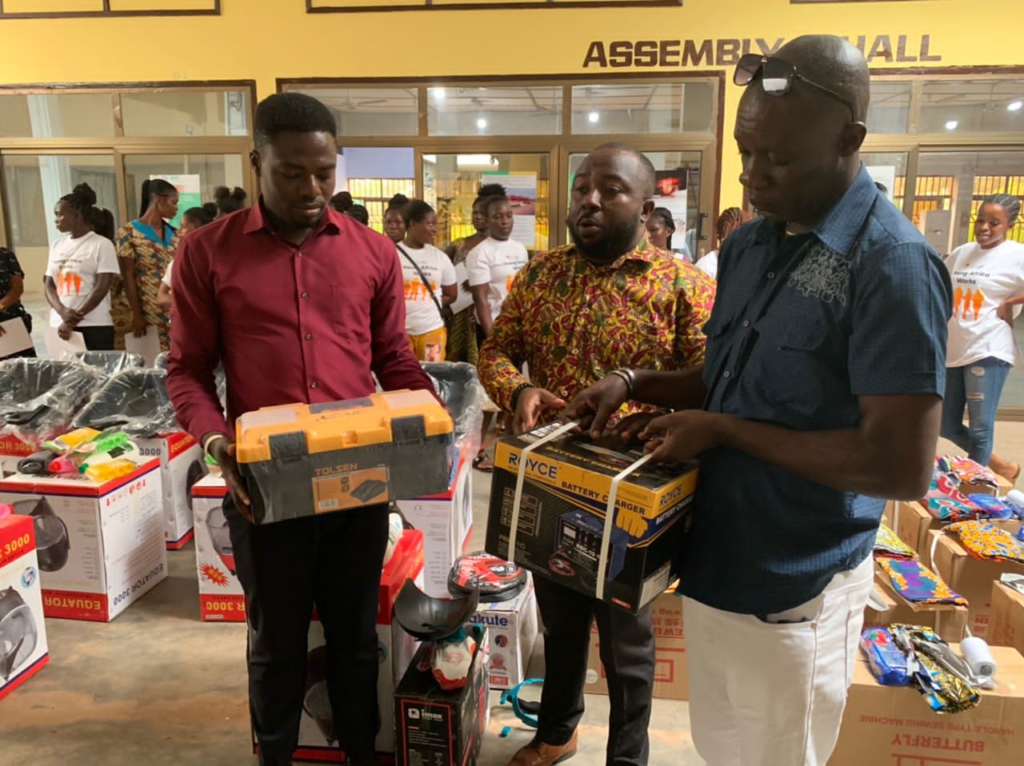 Solomon Ebo Appiah also cautioned females on the dangers of teenage pregnancy on their health and the effect on the country as a whole.
The MCE was accompanied by the Municipal Finance Officer and the Chairperson for Small Scale Businesses, in the person of Mrs. Alberta Kpeleku.