The Member of Parliament for Yagaba/Kubori Constituency and Minister for Youth and Sports, Mustapha Ussif, showcased his commitment to community development on Sunday as he presented an ambulance to the Yizesi community.
Ussif emphasized that the ambulance would not only serve the immediate community but also provide assistance to surrounding areas. The generous donation aims to strengthen healthcare infrastructure, equipment, and personnel to ensure the well-being of the people of Yagaba and Kubori.
Ussif expressed his belief in the vital role of the health sector in community development during the presentation. He pledged to exert his administration's efforts to provide the necessary support to enhance healthcare services in the region. The ambulance donation is one step towards fulfilling this commitment, as it will facilitate timely emergency response and contribute to saving lives.
Ussif also provided an update on the status of other key projects in the sector currently ongoing in the constituency, including Agenda 111 Hospital, CHIPS complex in Zanwara, Nurses' quarters in Jadema and Kpatorigu, Children Ward at Loagri No.1, and Kubori Health College, among others.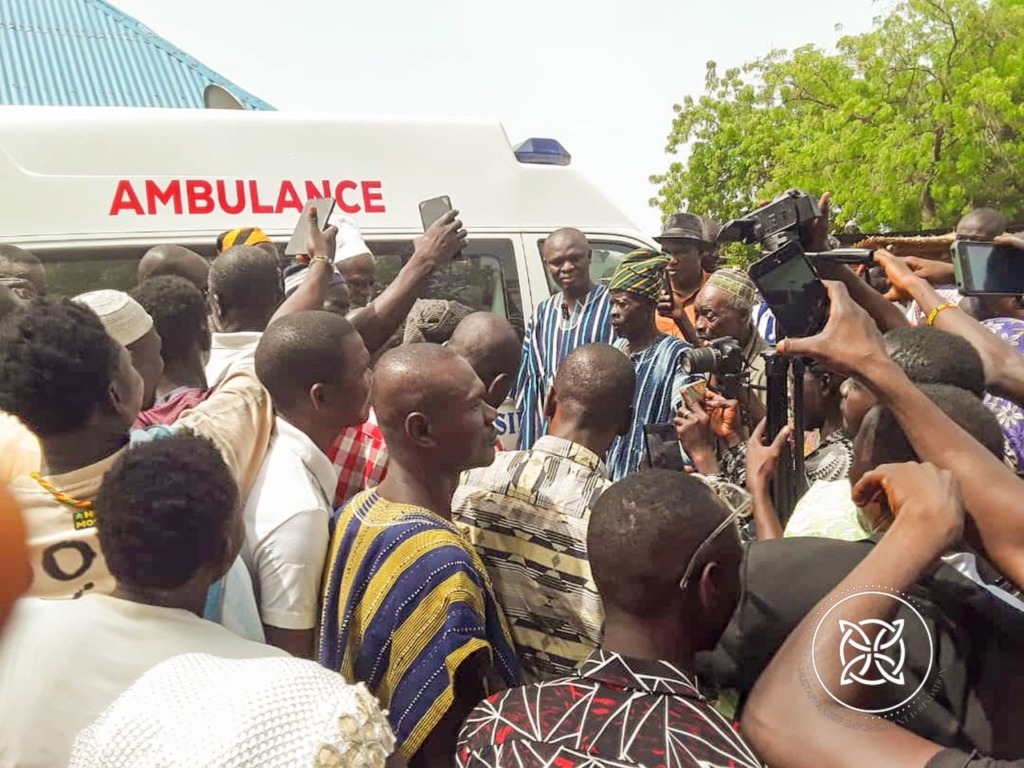 Yizeraana Iddrisu Bukari, the chief of the Yizesi community, conveyed his gratitude to Hon. Mustapha Ussif for his thoughtful gesture and commended him for not forgetting their community. Chief Bukari acknowledged the timeliness of the donation, recognizing its significant impact on improving healthcare access and emergency response capabilities. He extended his blessings to the MP and emphasized the profound positive effect the ambulance would have on the community.
Adam Badimsugru, the district health director, assured Ussif that the ambulance would be utilized judiciously to maximize its life-saving potential. He expressed his commitment to ensuring that the vehicle is promptly deployed during emergencies and highlighted the importance of maintaining and operating it properly to guarantee its long-term effectiveness.
In contrast, the District Chief Executive, Hon. Abu Adams, issued a cautionary statement regarding the use of the ambulance. He urged the Yizesi community to take good care of the donated vehicle, emphasizing the need for responsible handling and maintenance. Adams stressed that safeguarding this valuable resource would ensure its durability and enable it to serve the community effectively for years to come.
The donation of the ambulance to the Yizesi community signifies a significant step forward in improving healthcare access and emergency response in the Yagaba/Kubori constituency.
Mustapha Ussif's commitment to community development and the well-being of his constituents is exemplified by this timely contribution. The people of Yizesi and the surrounding communities can now benefit from enhanced healthcare services thanks to this invaluable addition to their healthcare infrastructure.
DISCLAIMER: The Views, Comments, Opinions, Contributions and Statements made by Readers and Contributors on this platform do not necessarily represent the views or policy of Multimedia Group Limited.