Actress and radio personality Naa Ashorkor has led the April Foundation to donate sanitary pads to basic school girls at the Christ Faith Mission School in Frafraha in the Greater Accra Region.
This was in partnership with YAZZ sanitary pads and the Medical Women Association of Ghana.
The exercise forms part of the Foundation's menstrual hygiene project as the world marks Menstrual Hygiene Day on May 28.
In an interview, Naa Ashorkor said, "this will be my first time participating in any menstrual project. I have always wanted to do this; I remember as a young girl we didn't have many initiatives like this to talk about menstrual hygiene or even get proper education on things that happen on our bodies as women."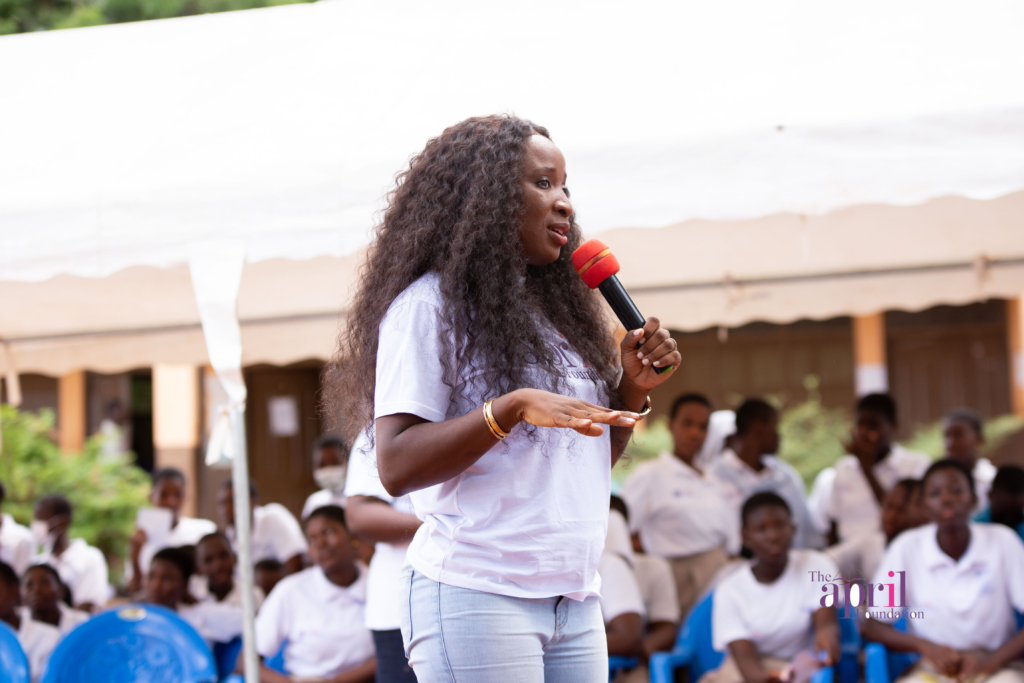 According to her, the initiative was inspired by how much she learned about menstrual hygiene when an organisation donated pads to her school when she was in junior high.
"When I got to JSS 3, my school brought people from Always Sanitary Pad to talk to us and give us free sanitary pads. That was the first time I got proper education on menstruation, and menstrual hygiene and that one talk was all that I needed to know," she said.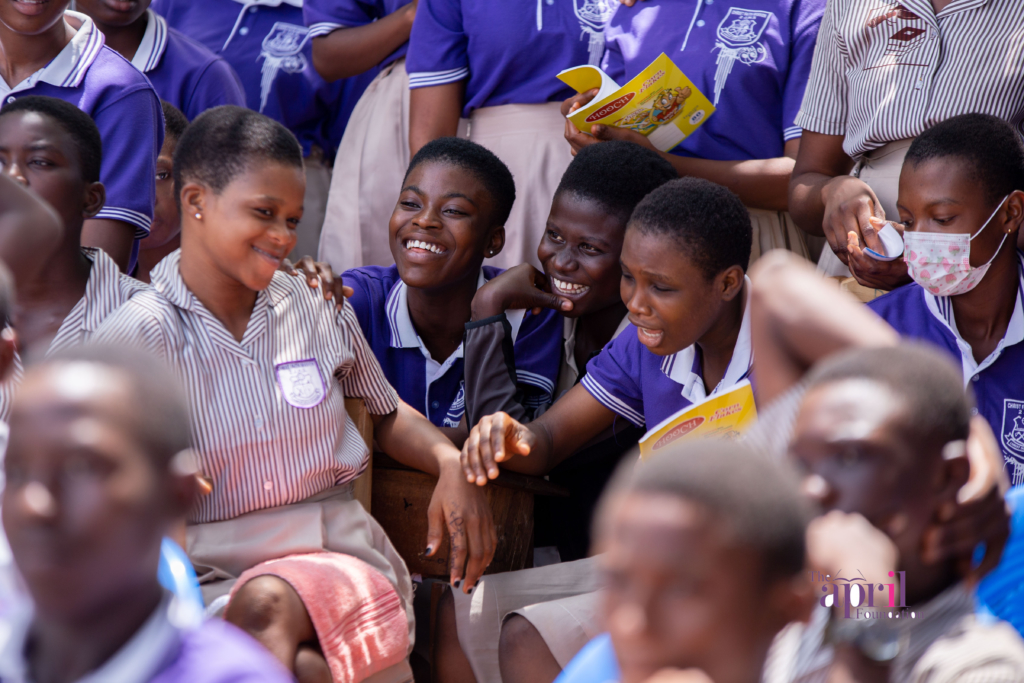 A lot of girls have been stigmatised, especially those who cannot afford sanitary pads.
Some have had to skip school because they were embarrassed they were menstruating.
"At a time, we didn't want to talk about menstruation; we always wanted to hide it when it happened. But, during my time, the boys were not allowed to partake in the discussion, and only girls with breasts were allowed to listen. So I felt it wasn't right because the people who were stigmatising girls were boys," the actress said.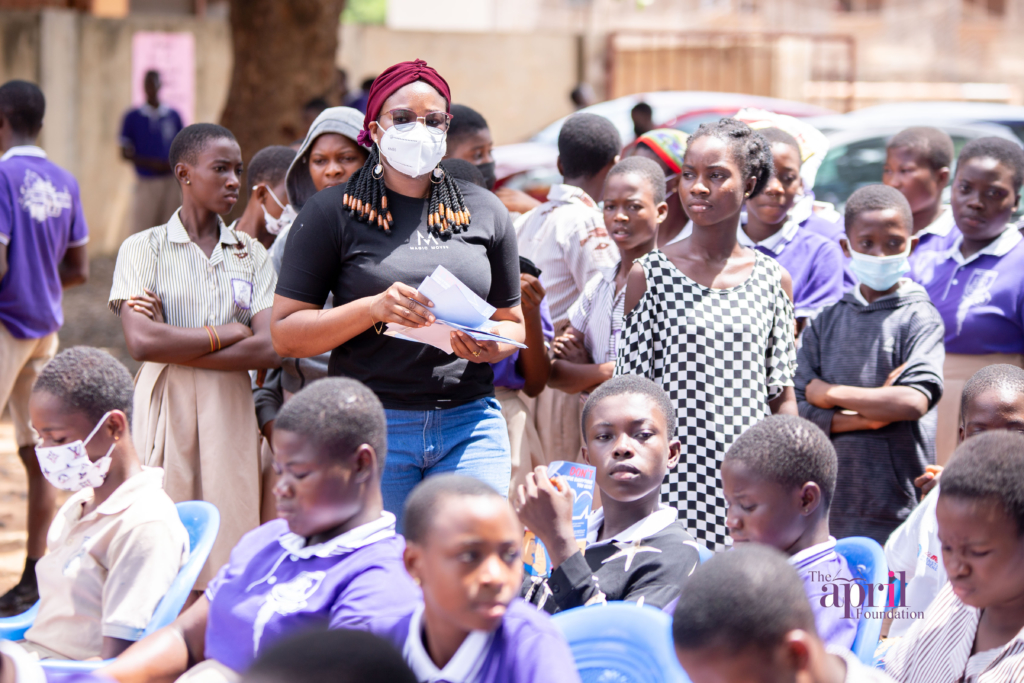 "So, during this event today, the most important thing for me was to have the boys come in and listen because these boys have sisters they stigmatise."
Addressing the case of sex for a sanitary pad, Naa Ashorkor said, "We are hoping that bringing both the boys and girls together to have this talk will prevent certain occurrences like sex for places, we've heard too many stories.
"Girls from low-income communities are having sex so that they can buy sanitary pads. I don't have to tell you how bad this is," Ashorkor said.
According to the actress, the initiative seeks to improve the girls' attendance in school during their period as some stay out of school over their inability to purchase sanitary pads during such time of the month.
"I am hoping that this is the first intervention that will start many interventions to help girls get all of the sanitary care they need during their periods.
"Not just sanitary pads but also providing clean washroom facilities where the girls can change during their periods. Many girls don't come to school during their periods; many girls can't sit in class because they have only one pad, and they don't want to sit down so that it will get into their clothes," she said.
"They will come to school and kneel down the whole time or stand in the corner the whole time, or sit with half their buttocks the whole time; it doesn't have to be like this."
DISCLAIMER: The Views, Comments, Opinions, Contributions and Statements made by Readers and Contributors on this platform do not necessarily represent the views or policy of Multimedia Group Limited.