The National Democratic Congress (NDC) is demanding prosecution of officials of the Electoral Commission (EC), for breaching Covid-19 containment directives.
The opposition party claims the election management body acted contrary to presidential orders, when it held a training programme on Saturday at City Escape Hotel at Airport, Accra.
"We are by this complaint, demanding immediate investigation into the conduct of the EC…and bring its officials, Mr. Samuel Tettey and Dr. Bossman Asare to book," Peter Otokunor, Deputy General Secretary of the NDC wrote.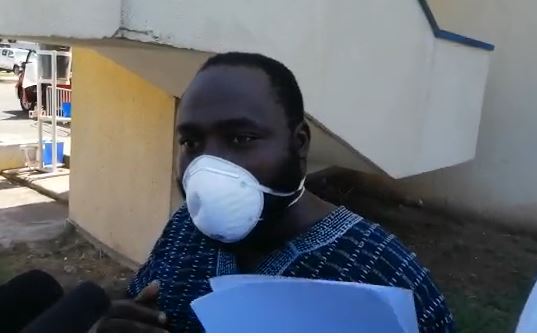 The NDC wants the EC officials "to face the full rigours of the law as has been exemplified in several cases of citizens being convicted on similar crimes."
Already, NDC MP, Sam George who secured an injunction on Friday, restricting the EC from holding the said workshop at Prampram– for Regional Directors of the Commission — is considering filing contempt charges.
Complicity of Government
The Ningo-Prampram MP has also accused the Jubilee House of complicity in the EC's posture.
Speaking to the media, Mr. George said the Commission would not disobey the social gathering and court directives without backing from the seat of government.
"President Akufo-Addo is endorsing the illegality and irresponsibility of the Electoral Commission and this is the man who claims to be a doyen of the rule of law," he told journalists who thronged the hotel on Saturday.
Information Minister, Kojo Oppong Nkrumah, fired back at the legislator on Sunday, asking him to take on the EC as an independent institution.
"I think that people should stop pretending. When it suits their purpose they say the EC is independent, when it doesn't then they say government is acquiescing to something the EC is doing," he said.
He told JoyNews' 'Beyond the Lockdown' programme on Sunday that, Sam George should use the appropriate legal channels in getting his concerns addressed.