A communication lecturer Dr Etse Sikanku says the digital divide in the country will immensely affect strategies of the 2020 political campaign in the country.
His comments comes after the National Organiser of the New Patriotic Party (NPP), Sammi Awuku said that virtual campaigning can be adopted amidst the pandemic to prevent the spread of Covid-19.
But Speaking on Joy News' Beyond The Lockdown on Sunday, Dr Sikanku said the low level of digital penetration within the country will make it difficult for political parties to reach a lot of citizens particularly those in the rural areas.
This, he indicated will cause a disparity among citizens since the internet connectivity in the urban areas is better than that of the suburban and rural towns
"When you come to Ghana, there is a low level of digital penetration in rural areas and how that prevent a certain demographic from participating within the political sphere or other aspects of life," he said.
"This should be a fair concern and it is important that it is taken into consideration by political parties [as the general elections approaches]."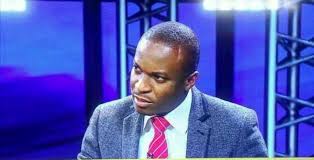 Touching on the importance of political campaigns, Dr Sikanku said it is an integral aspect of democracy since electorates become abreast with messages from political parties and make their decision at the poll.
He, therefore, suggested that due to the pandemic, this years' political rallies must be strategically organised in a way that won't harm electorates.
"For hardcore politics, politicians can use virtual rallies, virtual town halls, text messages, traditional media and mobile vans [to reach their audiences.]"
Dr Sikanku also advised the media to be objective and give equal platforms and opportunities to political parties in the country to serve the interest of the public.