Floyd Mayweather Jnr's retirement from sports seems to have denied boxing a place in the top 10 of the Forbes highest paid athletes list.
This also means that the pugilistic sport has the challenge to produce yet another star worthy of attracting the kinds of millions commanded by the 'Pretty Boy' and 'Money' man of boxing.
Football is the most represented with three players while basketball and NFL have two each. UFC, tennis, Formula 1 have an athlete each.
An earlier analytical piece by Forbes senior sports business writer, Kurt Badenhausen indicated that Mayweather's dominance on the list was so profound that he was at least $100 million above each of the athletes on the top 10.
"None made more than boxing champion Floyd Mayweather, who brought in $915 million in the past 10 years, $115 million more than any other athlete, without collecting a single paycheck from a team owner or an eye-popping sponsorship deal. His run for the money began in earnest in 2006 when he broke free from promoter Top Rank via an opt-out clause in his contract that cost him $750,000 to execute," Badenhausen revealed.
Clearly Mayweather's marketability which fuelled his ability to command the numbers and huge figures is something the new generation of top earners, especially in boxing need to be schooled on. But the big question is, does boxing currently have any names and faces that can jump into that realm?
The heavyweight division, which has the likes of WBA, WBO and IBO champion Anthony Joshua, Tyson Fury who hold the WBC belt and former champion Deontay Wilder and recently Andy Ruiz. While some of them may draw 10 of millions from promotional budgets, they are still far off the Mayweather mark.
Anthony Joshua eventually got a purse of $25 million from his first meeting with Andy Ruiz. The figure increased with television views. Deontay Wilder and Tyson Fury's first meeting for instance saw them split $50 million equally.
Mayweather topped the list for a period with his big earnings from fights promoted by his own outfit after he had cut ties with Top Rank's Bob Arum.
Interestingly, UFC star Conor McGregor, who now tops the log with his net worth of 180 million dollars faced the American, for the latter's 50th professional bout. McGregor took that bold step and it eventually marked his ascension into a new phase of controlling big bucks. After picking up 100 million from the heavily subscribed fight.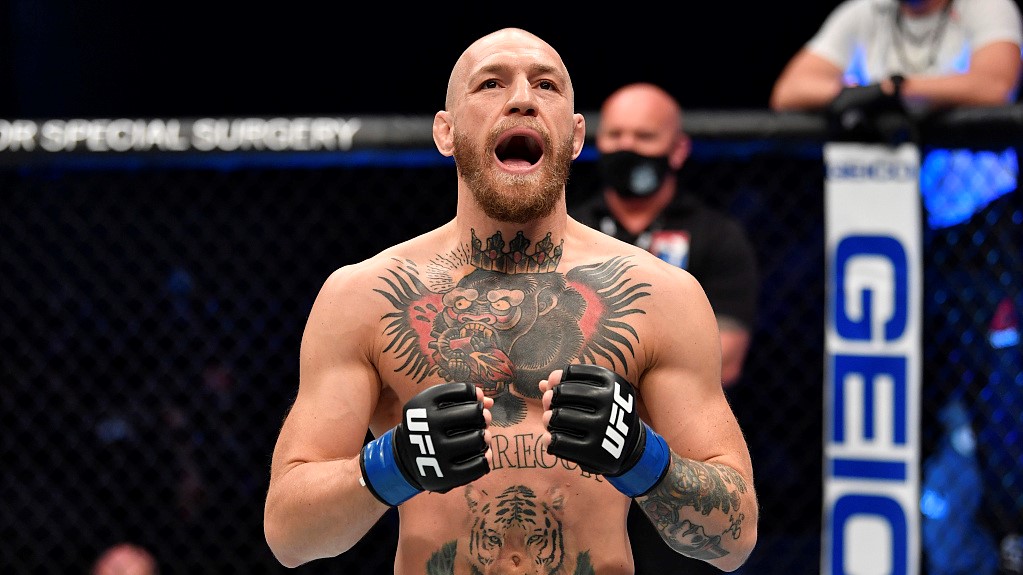 McGregor, without a doubt hit bigger limelight when he decided to leave the cage for the boxing ring to fight the legendary Floyd Mayweather Jnr for the latter's 50th professional bout. And of course it was financially rewarding as the Irish man smiled at the bank for 100 million US dollars while Floyd bagged in excess of $ 500 million.
The UFC star invested in Proper 12 whiskey – one that has proven the best decision ever following the sale of stakes by all part owners including himself. He is said to have sold the stakes together with his two other partners for $ 600 million and split the amount.
Mayweather took over from Tiger Woods and remained the highest paid athlete.
His pay cheques at a certain point ranged from 20 million to 300 million. In fact, Mayweather's motivation for the much publicized exhibition fight with Youtube star Logan Paul is the figures. "Who is more popular than Logan Paul on social media? You tell me?," he asked in an earlier interview.
According to the former undisputed king of the ring, he will earn around 72 million pounds in that exhibition bout to fight the online star who will earn 14 million pounds. So after hanging his gloves there is enough evidence that he is still a major item on the books.
The big pay days
On May 4, 2013 when Floyd defeated Robert Guererro via a unanimous decision, his pay cheque was valued at $ 32 million while his opponent settled for 3 million.
The next year, specifically on May 5, 2014, when he fought Maidana for the first time, the Money man made a combined $70 million from the purse, pay-per-view revenue and other streams. The second grossed him a base purse of $32 million while Maidana had an improved figure of $3 million.
In the case of Saul Alvarez in September 2013 he made $41.5 million before the pay per view sales conversation came in. That against Andre Berto which followed in September of 2015, was said to have been a disappointment in terms of attendance. The MGM Grand Garden Arena which has a 16,000-seater capacity recorded an attendance of 13, 345 fans.
An earlier piece by Bob Velin of the US Today Sports desk, noted that a six-fight contract between Mayweather and Showtime which ended with the Berto bout raked in some good revenue for the Michigan-born star.
Floyd Mayweather Jnr, earned a total gross figure of 800 million in pay-per-view revenue while gate proceeds brought him 150 million over the two year period.
The current Top 10 situation
Conor McGregor sits at the summit in the latest rankings with his estimated $180 million and this helped him upstage Lionel Messi and Cristiano Ronaldo. The Irish man made $22 million from his competitive endeavours inside the cage and $158 million outside of it.
The Argentine captain rakes in $50 million less than McGregor, with a bigger percentage coming from his on field wages. Ninety seven (97) million dollars is assured for the 33-year-old star from his play while other streams get him the remaining $33 million.
Portugal and Juventus star, Ronaldo earns $50 million in extras and $70 million direct earnings from the pitch.
Twenty seven-year-old NFL star Drake Prescott is grossing a total of $107.5 million. The NBA's gem, Lebron James settles for fifth place with $96.5 million. He also draws more off the court with $65 million while the sport makes $31.5 million dollars for him.
At age 29, Brazil and Paris Saint German forward Neymar, settled for the sixth place with $95 million while Roger Federer with his $90 million, emerged the only tennis player on the top 10 list. Federer, 39, and a holder of 20 grand slam titles was named the Forbes highest paid athlete in 2020 with pre-tax earnings of $106 million.
At number eight is Formula 1 champion, Lewis Hamilton, who has a total of 82 million dollars in the year in the period under review. Tampa Bay Buccaneers quarterback Tom Brady, is the second NFL star in this crème list. Brady's combined earnings put him at $76 million in ninth place.
Brooklyn Nets, Kevin Durant, wraps up the top 10 list with 75 million dollars in total earnings. Thirty one million dollars accounts for his NBA play while the remaining $44 million was earned off the court.