Noguchi Memorial Institute for Medical Research (NMIMR ) has distanced itself from comments made by one of its scientist regarding the Covid-19 testing system at the airport.
The Institute stated that only the Director, Prof. Abraham Kwabena Annan has the capacity to officially speak on its behalf.
In a press release, Noguchi indicated the views shared in the media by the said scientist are his individual opinions.
"The Institute has not put out any official communication on the Covid-19 testing set up at the Kotoka International Airport," the statement said.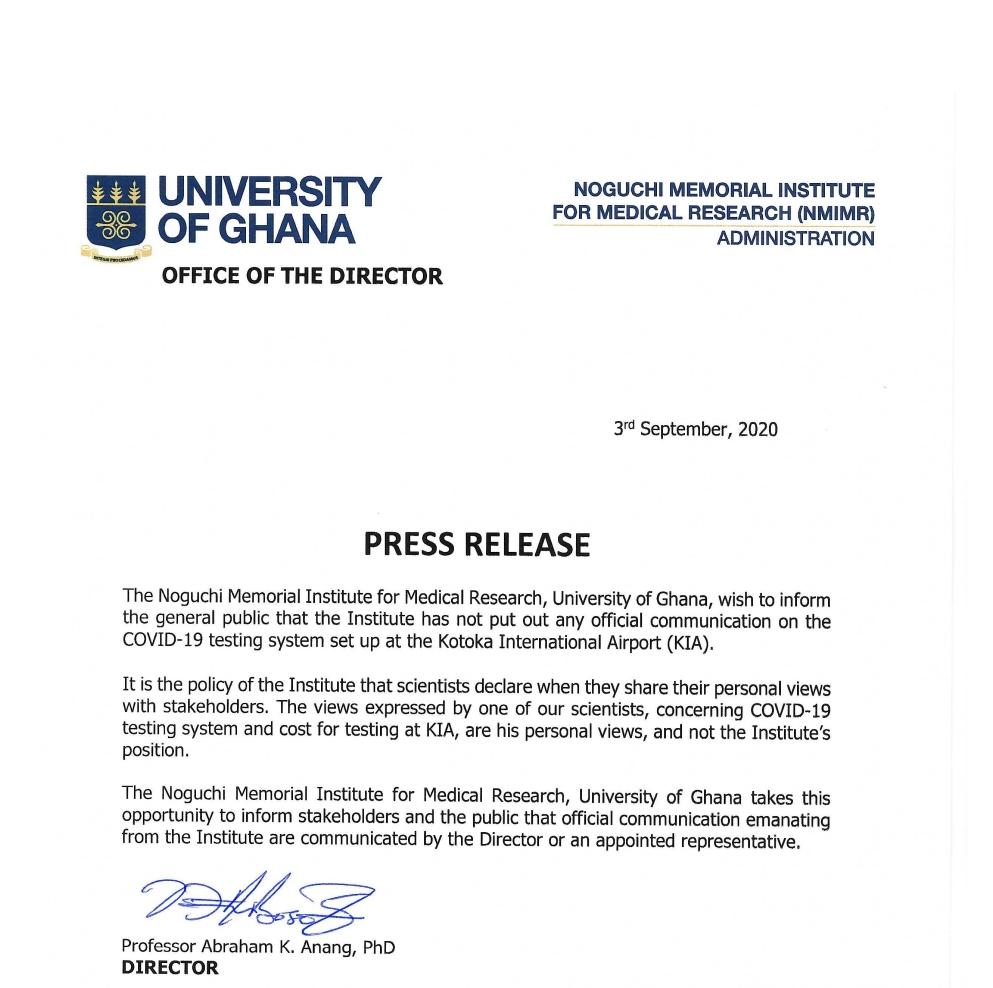 This comes after Dr Kofi Bonney revealed on JoyNews that about half of the antigen test to be conducted at the airport may be inaccurate.
On the $150 fee to be born by passengers, he argued that the prices should averagely cost "between $10 to about $20".
In his 16th address to the nation since the outbreak of the Covid-19 pandemic, President Akufo-Addo announced that the government had decided to re-open the airport.
He indicated that the decision was arrived at because public health officials can now conduct rapid tests to enable the isolation of passengers who might arrive in the country with the novel coronavirus.
As of September 3, a total of $37,050 had been generated from Covid-19 testing of travellers coming into Ghana since reopening the Kotoka International Airport (KIA) on September 1.