Internal documents, leaked to BBC News, reveal that OnlyFans allows moderators to give multiple warnings to accounts that post illegal content on its online platform before deciding to close them.
Described as a "compliance manual", the documents also show that staff are asked to be more lenient towards successful accounts on the British content-sharing service.
Moderation specialists and child protection experts say this shows OnlyFans - which is best known for hosting pornography - has some "tolerance" for accounts posting illegal content.
OnlyFans says it goes far beyond "all relevant global safety standards and regulations" and does not tolerate breaches of its terms of service.
On Thursday evening, Only Fans said it would ban sexually explicit content on the site from October. The announcement comes after BBC News approached the company for its response to the leaked documents, and concerns about its handling of accounts posting illegal content.
OnlyFans said it would still allow creators to post nude photos and videos if they were in line with its terms of service, which are to be updated.
The site has more than 120 million subscribers, who pay a monthly fee and tips to "creators" for videos, photos and the ability to send personal messages to them. OnlyFans takes 20% of all payments.
In May, BBC News revealed the site was failing to prevent under-18s from selling and appearing in explicit videos, despite it being illegal for children to do so. At the time, OnlyFans said attempts to use the site fraudulently were "rare".
Now, the leaked documents show accounts are not automatically shut down if they break the site's terms of service.
Moderators have also told BBC news they have found prostitution services advertised, bestiality and material one moderator believed to be incest.
The BBC has seen examples of some of this banned content. In one video, a man is seen eating faeces. In another, a man pays homeless people to have sex with him on camera.
OnlyFans says it has now removed the videos and the documents are not manuals or "official guidance". In a statement it says: "We do not tolerate any violation of our terms of service, and we take immediate action to uphold the safety and security of our users."
Moderators we spoke to have given a rare insight into how content on the site is checked.
Christof - not his real name - says on some days, he has viewed up to 2,000 photos and videos looking for content prohibited by the site. He uses lists of keywords to search within bios, posts and private messages between creators and their subscribers.
He says he has found illegal and extreme content in videos - including bestiality involving dogs and the use of spy cams, guns, knives and drugs.
Some material is not actively searched for by moderators as frequently as he believes it should be, says Christof, despite being banned under the platform's terms of service.
On multiple occasions, he says, OnlyFans told him he over-moderated, particularly in relation to videos showing sex in public and to "third-party" content - material featuring people not registered with OnlyFans.
OnlyFans says moderators are given specific briefs and if they routinely go beyond them they will be "directed to focus only on their assigned type of content". Christof also says that despite being banned, the advertising of sex for sale is common among low earners on the site.
Christof, and a second person who has moderated content for the site, say some creators offer competitions to meet and have sex with a fan, as a way of increasing tip payments.
One of the documents we obtained detailing moderation guidelines in 2020, states that adverts for sex are an issue for the site. It says the "most popular places for escort promo" on the site are in creators' usernames, bios, content descriptions and "tips menus" which advertise customised videos.
The document says "examples" of this promotion include references to "PPM (pay per meet)", "CashMeets", "Book me", "IRL Meet", "scort" and others.
Despite this, BBC News was able to find more than 30 active accounts using those keywords in bios, profiles and posts, on one day.
One creator's profile described them as an "[e]scort - sex partner". A different account asked: "Anyone want to book me for a weekend?" Only two of the accounts we found had been removed 10 days later.
OnlyFans says it upholds its terms of service, uses both human and technological forms of moderation, and closes accounts where there is a serious contravention of its terms.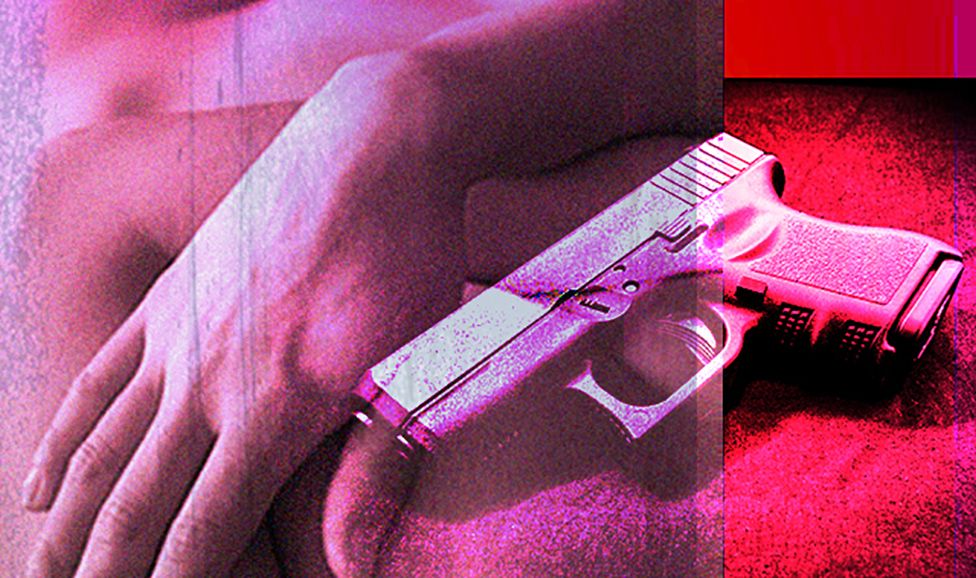 But the documents show that although illegal content itself is removed, OnlyFans lets moderators give creators multiple warnings before closing accounts.
One, from February this year, reveals OnlyFans recommends three warnings are given to accounts when illegal content is discovered. It provides templates for each successive warning - explaining why material has been removed, and that failure to comply with terms of service may result in the closure of the account.
We obtained several differently-dated versions of the same 2021 document. All, except the oldest, state there should be at least five examples of "illegal" content on an account for it to be "escalated" immediately to management. Later versions from this summer include an apparently contradictory statement requiring immediate management referral for some examples of illegal content.
The document also gives moderators specific instructions for dealing with accounts - depending on how popular each one is. It says accounts with higher numbers of subscribers can be given additional warnings when rules are broken.
However, staff are told to moderate accounts with low user numbers "as we would and [restrict] when necessary". With middle range accounts, they are told to warn, "but only restrict after the 3rd warning". If one of the site's most successful - and lucrative - creators breaks the rules, the account is dealt with by a different team.
"There is a discrimination between accounts," says Christof. "It shows money is the priority." The second moderator says that with violations of any kind, "You get a few warnings, you don't just get the one warning and then you're off."
One expert in content moderation says the documents clearly show that OnlyFans has "some tolerance" for illegal material. "This suggests that they know the type of illegal content that their users are trying to upload enough to have templates for it," says Dr Sarah Roberts, a co-director of the Center for Critical Internet Inquiry at UCLA in the US.
"Because [OnlyFans] have a certain amount of leniency, it also suggests that they are not willing to completely alienate their creators - even people who may do things illegally at worst, inappropriately at best - by immediately deplatforming them."
Despite being described as a "compliance manual" in the header of each page of all versions of the 2021 document, OnlyFans says the documents are not manuals or "official guidance". The first document - from 2020 - has edits attributed to Tom Stokely, the company's chief operating officer.
Find out more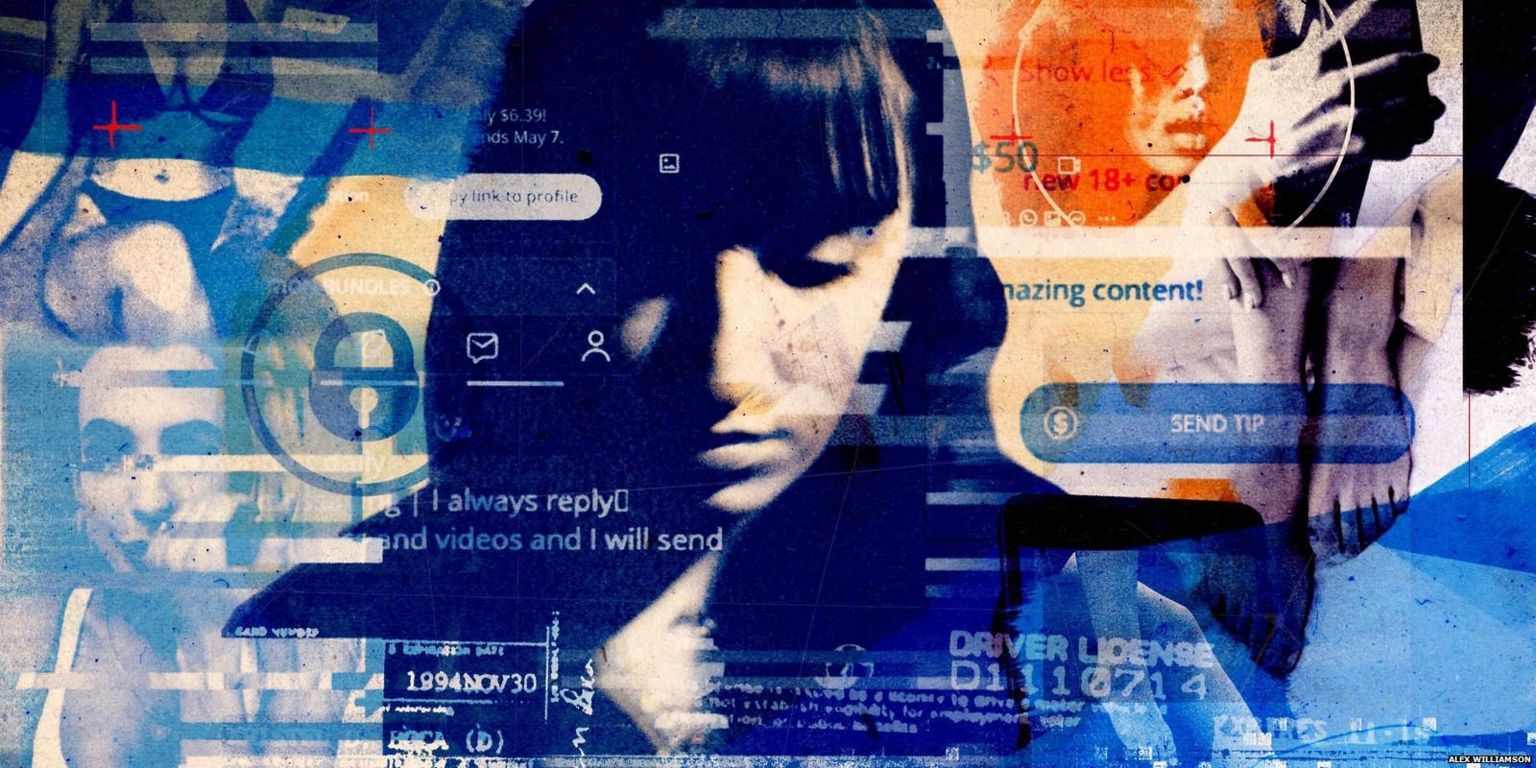 A BBC investigation found OnlyFans has been failing to prevent underage users from selling and appearing in explicit videos. Under-18s have used fake identification to set up accounts, and police say a 14-year-old used her grandmother's passport.
The children selling explicit videos on OnlyFans.
Christof says he has frequently come across content where he fears people may be being exploited. He says while the documents set out instructions for dealing with banned content, they contain no requirements for moderators to raise concerns around exploitation.
Videos, which the BBC viewed, of the man paying homeless people to have sex on camera raised such concerns. The account brags of "hunting" homeless people, and is open about "taking advantage" of them.
A different account bears hallmarks of trafficking and exploitation, according to a lawyer who directed BBC News to it. A woman, whose face is never shown, appears in some videos with the walls and floor completely covered with rugs - and there are repeated references to travelling across Europe.
Detective Joseph Scaramucci, who works in Texas in the US, says he has recently worked on specific cases targeting human trafficking where there were obvious signs of women under another person's control appearing in OnlyFans videos. He says some men are happy to pay for sex with these women and pay a premium to be filmed and have the footage uploaded to OnlyFans.
This month, 101 members of Congress signed a letter calling for the US Department for Justice to investigate content on OnlyFans, principally focusing on child sexual exploitation. In response, OnlyFans said it has a zero tolerance policy relating to child sexual abuse material, reports it to relevant authorities and supports their investigations.
Special agent Austin Berrier, from US Homeland Security, specialises in investigating child exploitation online. He estimates he finds between 20-30 child abuse images a week which he says have clearly originated on OnlyFans. He says every internet forum he has visited as part of his investigations in the past six months or so, has included child abuse images from OnlyFans. Most of them are videos that were live streamed on the site. In some of them, children are receiving direction - he says.
"It's out there, it's all over the place and it's being widely traded."
Dozens of accounts that appear to have been set up by underage users are closed each day, according to Christof, who shared a record of some accounts closed over a period of a few weeks with BBC News. Almost all underage accounts are for subscribers, rather than creators - including, he says, children as young as 10.
While they cannot post pictures or receive payment directly on the site, Christof says some use the site to advertise escort services or the sale of explicit pictures of themselves. The profile of one subscriber stated they were 16 years old and advertised the sale of photos of feet "or other" areas for £4.
Christof says this is a particular problem with accounts not written in English. He says some foreign language accounts are insufficiently moderated despite the site's huge popularity around the world.
BBC News was able to set up two subscriber accounts in French and German - despite explicitly stating they were young teenagers in the bios and advertising the sale of photographs. The accounts remained active for a week until BBC News contacted OnlyFans.
OnlyFans says all content can be reported by moderators, and the company complies with anti-trafficking legislation and provides annual training to staff. It says the account featuring homeless people breaks its terms and conditions and has now been closed and that it actively reviews livestreamed feeds.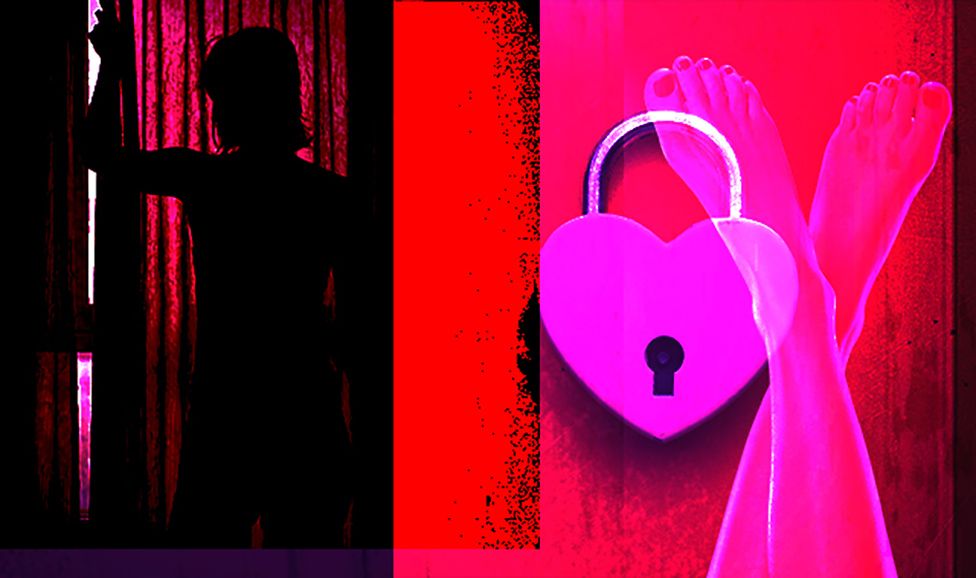 Children's rights campaigner Baroness Kidron says any leniency towards accounts posting unlawful material is "wrong".
"The answer is in the name: If it's illegal content, there should be zero tolerance," says the peer, founder of a charity campaigning for children's rights online, the 5Rights Foundation - and a member of the pre-legislative scrutiny committee for the long-delayed Online Safety Bill.
She says payment companies should take responsibility for how their services are being used. "Companies should withdraw their commercial support unless and until there is an Onlyfans that is clearly an adult site," she says.
On Thursday, OnlyFans told the Financial Times that the company was banning pornography so as to "comply with the requests of our banking partners and payout providers".
Many payment providers, including industry giants Visa and Mastercard, ban the use of their services for specific types of content. Last year, both ended their relationship with Pornhub after allegations of unlawful material.
Baroness Kidron also believes minimum standards of moderation and a statutory code of conduct should be introduced to address leniency over accounts posting unlawful material.
BBC News has learned that the Department of Culture, Media and Sport (DCMS) was warned by a US anti-trafficking charity about content on OnlyFans in 2019 and given a presentation.
In a statement, the DCMS said its Online Safety Bill would introduce the toughest laws in the world - and that OnlyFans would face huge fines or be blocked if it failed to tackle illegal content.
It added that the media regulator Ofcom already has the power to suspend video sites if they fail to take steps to protect users from harmful content.
In May, OnlyFans published its most recent accounts and stated that "any lapse" in monitoring underage content and trafficking "could bring government sanctions from a wide range of countries and regulators". The company has repeatedly declined to be interviewed by BBC News about these subjects.
In response to BBC News, it said it fully complies with all laws and regulations that apply to it globally - including those of Ofcom - and that it uses state-of-the-art age verification and monitoring software, together with human monitoring.
OnlyFans says it believes one of the moderators BBC News spoke to was an employee it dismissed for repeated failures to close accounts containing unauthorised material.
The source says he repeatedly raised the number of underage subscriber accounts with OnlyFans.
DISCLAIMER: The Views, Comments, Opinions, Contributions and Statements made by Readers and Contributors on this platform do not necessarily represent the views or policy of Multimedia Group Limited.