The Member of Parliament for Ofoase-Ayirebi constituency, Kojo Oppong Nkrumah has supported 400 apprentices in his constituency with 200 sewing machines and 200 hair dryers.
According to the Information Minister, his donation forms part of his support to the Youth Apprenticeship programme set up to assist apprentices to commence and maintain their own businesses.
He added that this initiative will provide job avenues for the youth in Ofoase-Ayirebi to address the issue of unemployment.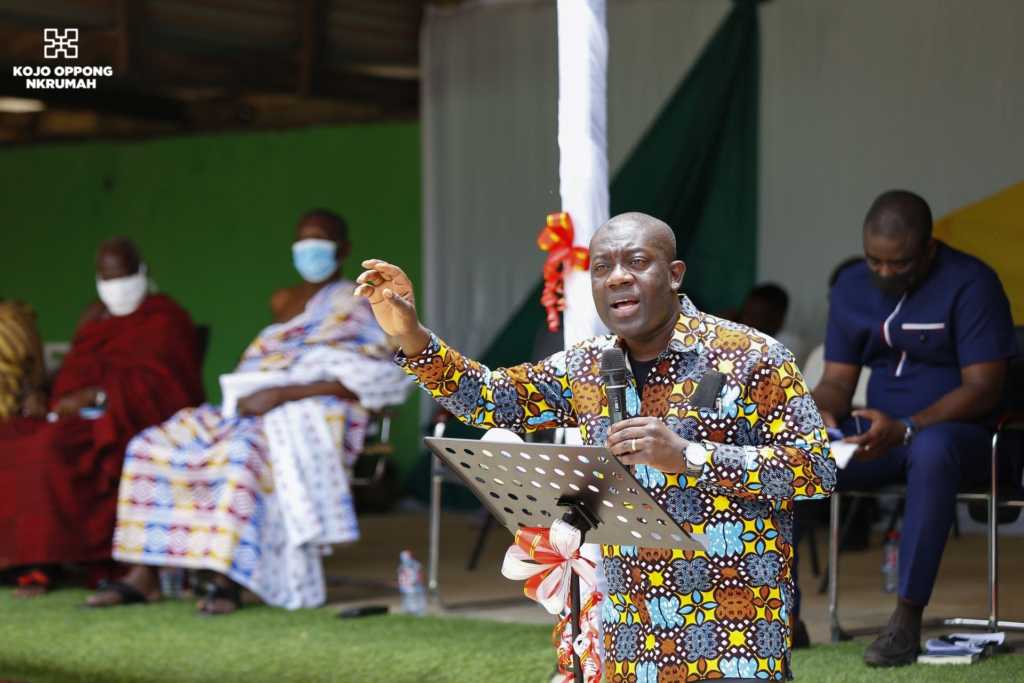 "A lot of youth need assistance, especially those who decided to enroll in technical and vocational schools. They have approached me for assistance before the 2020 General election and I pledged to support them. So today, we are helping 400 persons who constitute the first batch.
"Our monitoring officers in the next three years will supervise their actions. This will help to eradicate poverty since people would be employed and earn an income. We thank God for the opportunity he has given us to help," he stated.
Again, Mr. Oppong Nkrumah said the government has implemented good programs aimed at improving Technical and Vocational Education and Training (TVET) that would reduce the unemployment rate in the country.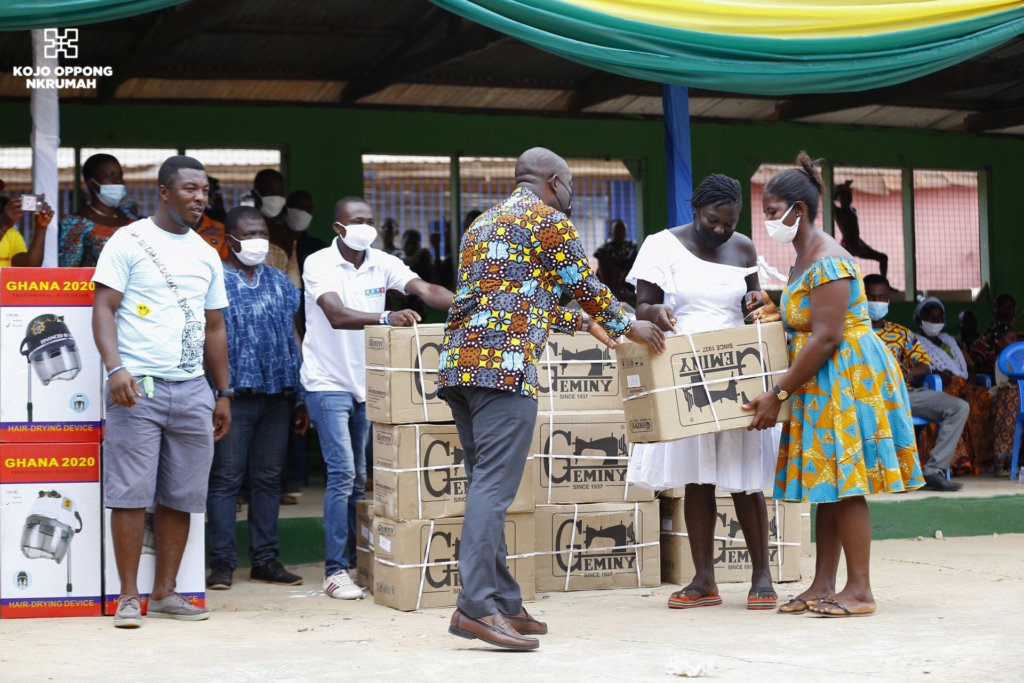 He also encouraged the apprentices to take their training seriously and asked them to respect their masters so they can complete their training on time.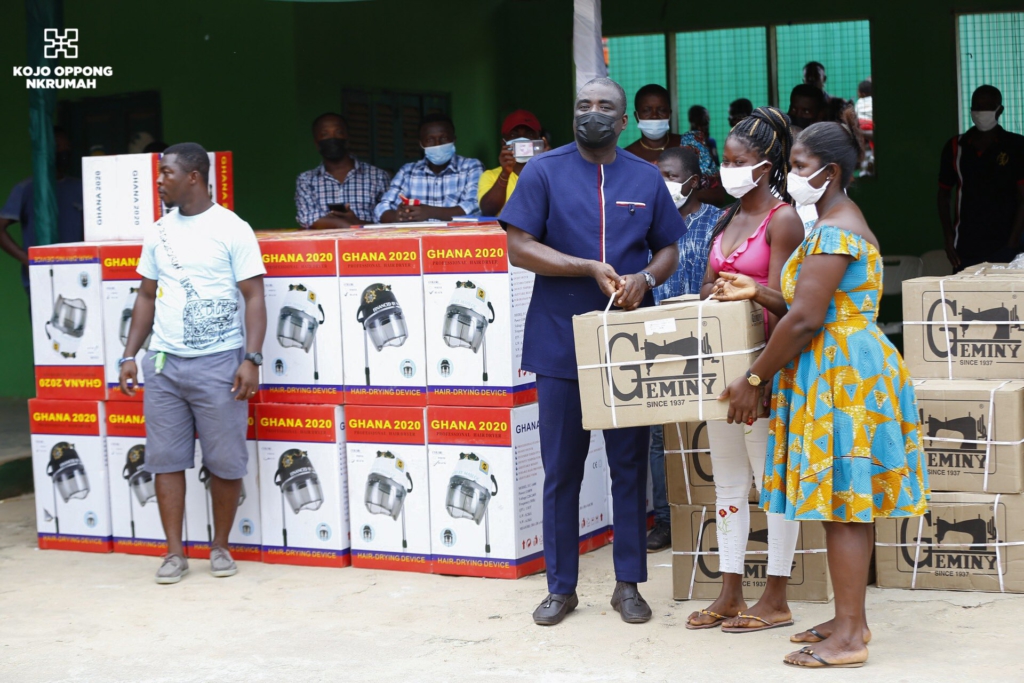 Some of the apprentices in an interview with Adom News' Kwasi Azor commended the MP for the support given them.
According to them, no legislator has undertaken this initiative in the history of the constituency, therefore, pledged their unflinching support for him and the NPP government.