The provost of the College of Science at the Kwame Nkrumah University of Science and Technology (KNUST), Prof. Leonard Amekudzi is urging optometrists to equip themselves with skills to deal with eye diseases in Ghana.
He has observed increasing cases of eye diseases in the country.
"There is an increasing number of cases in glaucoma, presbyopia diabetes and the myopia epidemic to mention a few.
"All these are cases the optometrist must specialize in, especially with the detection, prevention and management of patients with such diseases.
"To effectively deliver such duties, the optometrist must be equipped with the appropriate skills and competence to reduce the burden caused by these diseases," he said
He was speaking at the 5th edition of the White Coat ceremony of the Optometry Department at KNUST.
Prof. Amekudzi is worried that the prolong use of electronic devices can increase visually impaired cases in the coming years.
"In Africa it is estimated that the population growth and long use of some electronic devices and the use of industrial machines will triple the number of visually impaired people in some years to come," he said.
He stressed on the increasing number of visually related diseases and the need for optometrists to endow themselves with skills to enable them tackle some conditions of their patients.
The 5th edition of the White Coat ceremony is under the theme: "Eye health in a changing world: the role of the Optometrist".
Since the first ceremony in 2017 it has been adapted into the department's curriculum and has been a tradition ever since.
A total of 70 students were given White Coats by invited guests and members of the department.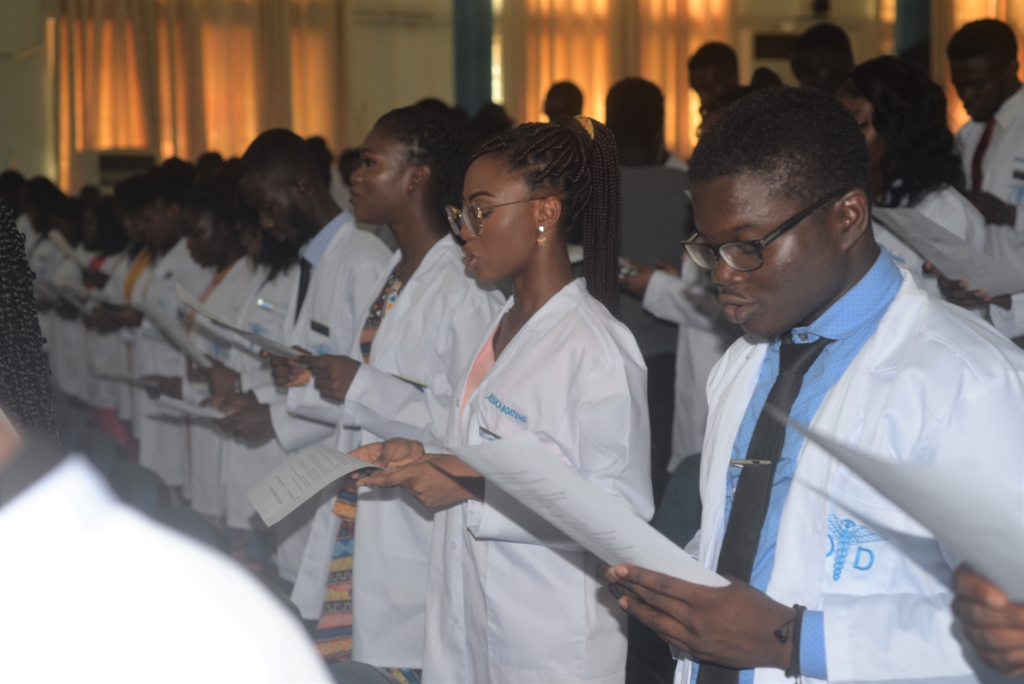 His Lordship Justice Samuel Diawuo, Justice of the High Court administered the optometric oath.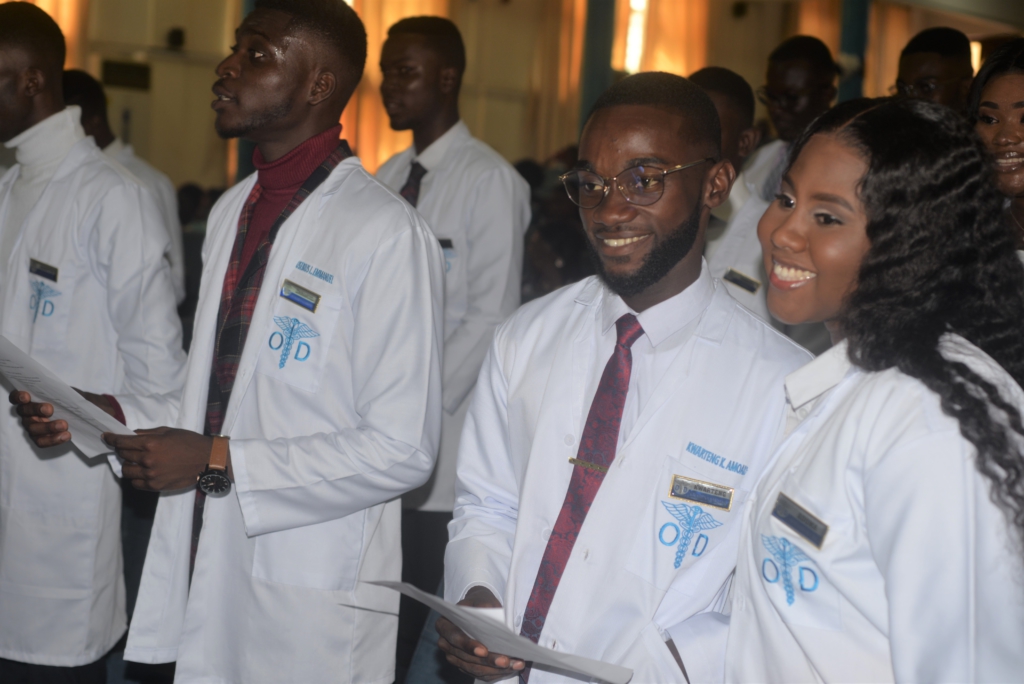 The head of the Department of Optometry, Dr. Kwadwo Owusu Akuffo emphasized the need for the students to be committed to their patients and their communities at large.
"This rite of passage is a constant reminder of our professional duty to our patients and the community.
Dr. Johnson Atuahene, a representative of the Ghana Optometry Association added that: "Being a humanitarian is very critical. Be concerned with and seek to promote human welfare, don't just be an eye care giver".