The Glorious Word Power Ministries International has denied that its founder and leader, Reverend Owusu Bempah has said the National Chief Imam visits him for spiritual protection and guidance.
According to the church, such reportage is untrue and borne out of malice.
In a press statement issued on Thursday, January 5, it said the publication is calculated to temper with the cordial relationship between Sheikh Ousman Nuhu Sharubutu and Reverend Owusu Bempah.
"We wish to state emphatically that Apostle Dr Isaac Owusu Bempah has not at any time claimed that the Chief Imam visits it consults him to look into his destiny. 
"The publication was clearly actuated by malice, a desire for profit, sensationalism and calculated to disrupt the peaceful and cordial relationship between the Chief Imam and Apostle Dr Isaac Owusu Bempah," the church said.
Already, the office of the National Chief Imam has reacted to the issue. 
In a press release, the office of the Islamic leader said the National Chief Imam does not seek spiritual protection from "charlatans on the pulpit."
It has thus asked the Inspector-General of Police (IGP) and the Christian community to advise Reverend Owusu Bempah from making further controversial and false prophecies about Shiekh Osman Nuhu Sharabutu.
"We wish to state that all the claims of Rev. Isaac Owusu Bempah contain no iota of truth, but represent the figment of his own imagination.
"Undoubtedly, Shiekh Osman Nuhu Sharabutu is a champion of interfaith harmony and peaceful co-existence. But he does not seek protection and prosperity from charlatans on the pulpit."
"Conclusively, we stand – at all times – for interfaith solidarity and national unity, as we contribute our quota to the building of a prosperous democratic state of diverse religious communities.
Rev Owusu Bempah is alleged to have claimed that the National Chief Imam seeks spiritual protection from him.
The said allegation was said to have been made on Saturday, December 31, 2022, during his church's watch night service. 
Earlier disagreements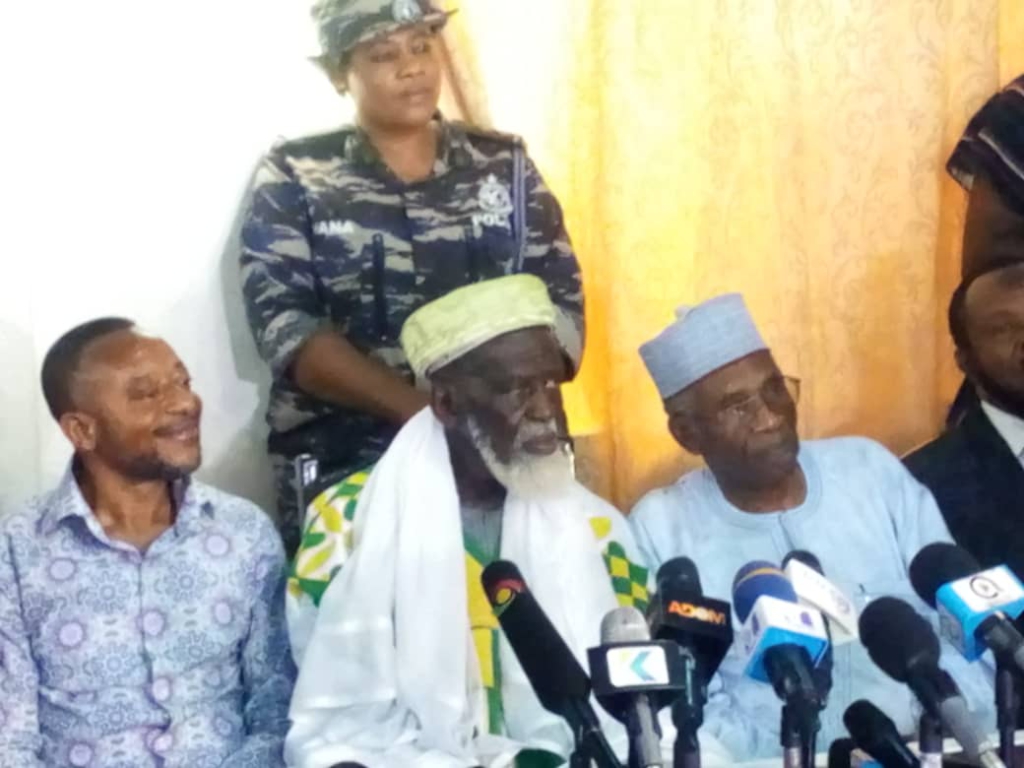 In January 2019, the self-styled pastor thanked the National Chief Imam for his swift action to forestall peace when his church was vandalised recently by some Zongo youths.
Rev. Isaac Owusu Bempah said he considers Sheik Usman Nuru Sharubutu as his father for the love shown him after a prophecy during his December 31, 2018, church service suggesting the respected Islamic leader will die in 2019.
Irate youth, armed with machetes, stormed Rev. Owusu Bempah's property after he prophesied that some key leaders in Ghana including the National Chief Imam will die in 2019.
Speaking at a meeting at the Chief Imam's Fadama residence in Accra, he said that but for the centenarian's timely intervention, the issue would have taken another twist which could lead to harm and destruction.
DISCLAIMER: The Views, Comments, Opinions, Contributions and Statements made by Readers and Contributors on this platform do not necessarily represent the views or policy of Multimedia Group Limited.