When Duke Micah mounts the ring on Saturday night his task will be simple; right the wrongs of Ghana boxing in the last two years.
He must overcome Filipino John Riel Casimero by any means legal to win the WBO bantamweight title.
The last two years have been a rollercoaster, two titles were won and lost and lost in spectacular fashion. Isaac Dogboe's WBO Super Bantamweight title reset the clock for Ghana boxing after seven years without a world title.
He beat Jessie Magdaleno in April 2018 to win it but by December he had lost it to Emmanuel Navarette. He was unable to avenge his defeat to Navarette in May 2019 and when Teofimo Lopez's flash right landed fully on the face of Richard Commey in their December 2019 showdown, Ghana ended the year without a world champion despite the promise of the preceding two years.
Commey had decimated Isa Chaniev to annex the IBF Lightweight strap and blew away Raymundo Beltran in his only defense before losing in two rounds to Lopez. Ghana boxing ended the years 2018 and 2019 without titles, Micah's task is to right those wrongs.
Form Guide
Micah goes into Saturday's fight on the back of three contests in the last three years, a knockout victory against Luis Roy Suarez Cruz which came in-between underwhelming unanimous and split decision victories against Janiel Rivera and Thomas Snow.
The talk among experts is that his performance has seen a decline since he started facing more quality opponents. 14 of his first 15 fights, which were all in Ghana were won via knockouts.
The question has always been about the quality of those opponents but what is certain is that he's been in the ring against better opposition in his last three or four fights.
The outcomes haven't been as convincing as his earlier years. This is the reason many are sceptical about his chances as Micah faces a man who has won titles in three different weight classes.
His opponent has been more active and far more dominant. John Riel Casimero has fought five times between 2018 and 2019 and none went the full distance.
Casimero also has the benefit of being the more experienced fighter. His 2007 professional debut came 5 years and 4 months before Micah's in 2012.
The Filipino has fought a total 219 professional rounds, 10 times more than his Ghanaian opponent's 120 rounds, that's a massive 99 professional rounds more than Micah.
How will this fight be won or lost?
Micah has a three-inch height advantage over his opponent and it makes sense for him to maintain some gap with his longer reach. The reach advantage should allow him to dictate the pace of this fight and where the action happens in the ring.
Maintaining the distance will require a lot of movement from the undefeated Ghanaian.
Casimero's job will be to close that gap because he must get close to enable him to hit his target. He relies a lot on his power right and is always looking for the big punch.
This was evident in his fight against Zolani Tete. For two rounds the Filipino was stalked his opponent in a bid to land that big right hand. It came in the third round and did enough damage to win him the title.
Micah must not engage from the off. Casimero's shorter frame allows him to duck punches and land overhand rights. He's short and he fights short. Casimero's defense is not great but I suspect Micah doesn't possess the speed to work off counter-attacks.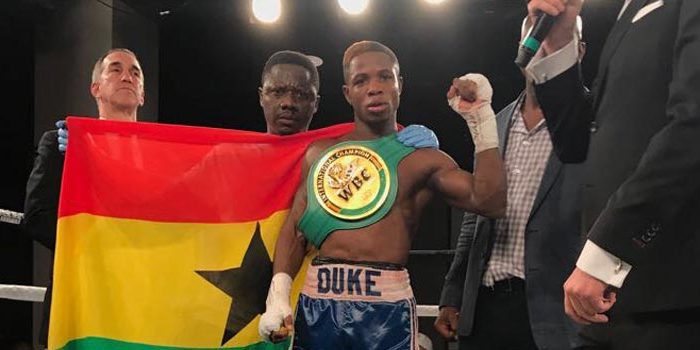 If this fight will be won on the scorecards, it will be Duke Micah and for that to happen the Ghanaian must be at his brilliant best.
Casimero's recent form suggests an early knockout will go in his favour. If Micah can drag this for as long as the final three rounds, he just might be able to take out the champion. This fight will be won based on how well the unique strengths of each boxer is utilized.
What they've been saying
Micah: "I'm coming to win. This is my dream. This is what I've been crying for years. This is a childhood dream. I've always dreamt of becoming a world champion so I thank God for the opportunity to fight one of the best boxers from the Philippines. This is what the fans want to see."
"Training has been good. We know Casimero is very good boxer. You can't underrate any opponent. He knows what he's been doing and so do I, and that why I'm preparing to come to the ring and put on a good show."
Casimero: "This fight is a good fight. I know my opponent is a good fighter. He's undefeated but I'll do my best to win this fight. Maybe after this fight, I'll get the unification fight. My motivation is my daughter and my family. I'll do my best."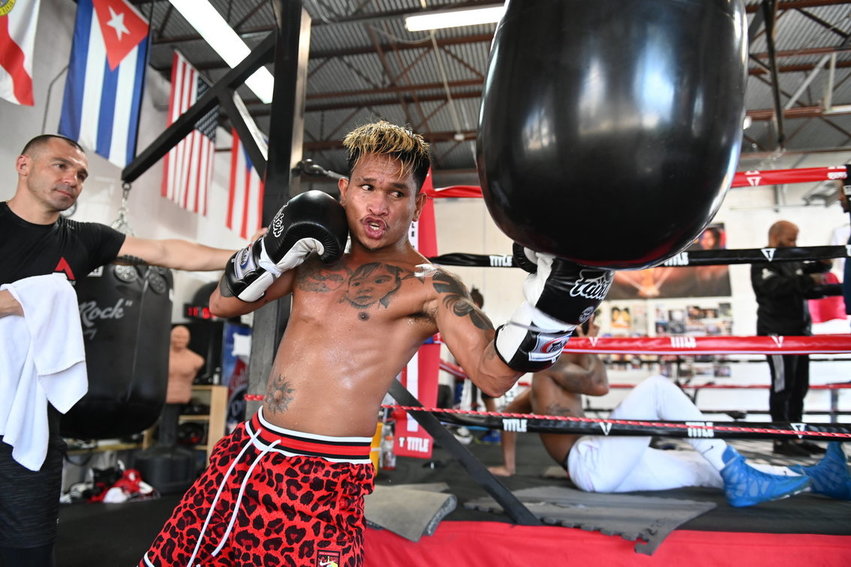 "I've been training for a long time because of the pandemic so I'm ready. If I finish this fight I'll be ready for the next challenge, maybe Inoue."
What is at stake?
John Riel Casimero is aiming for bigger nights, nights in the shape of Pay per view events against Naoye Inoue. The Japanese superstar is one of boxing's biggest attraction and a fight would have happened but for the coronavirus pandemic.
This fight is happening only because Inoue vs Casimero, a unification fight didn't materialize. If Casimero loses against Micah, the Inoue dream will be lost along with his WBO Bantamweight title.
Duke Micah has always been touted as one of Ghana boxing's brightest prospects since his days in the amateur ranks. On Saturday night he has the chance to etch his name in gold by adding to the country's rich legacy.
Ghana's boxing legacy has been built on winning world titles, nine to be precise since DK Poison beat Rubén Olivares in 1975 to win the first.
Crucially, victory will mean the country can approach 2021 with renewed optimism and end the trend of the last two years where titles won never made it to the following year.
Micah mounts the ring as the underdog having been picked as the WBO's number 11 ranked bantamweight for this voluntary title defense but can he upset the odds and win Ghana's 10th boxing world title?
—