Adebayo Abidemi Zainab's The Sting of Passion is a collection of 3 short stories written in first person narrative presents spellbinding tales of family problems, work ethics, integrity lifestyle and as well as morals we should inculcate in order to remain upright in whatever situations we find ourselves in.
The collection deals with indecent behaviors that occur among youths just because they want to be at the top of their games.
This 68-page collection, a 2022 publication of OAK initiative, the publishing arm of OAK Foundation, a charity organization aimed at supporting indigent students, widows and the fatherless in Africa has the following 3 short stories; A family affair, The sting of passion, What goes around, to make everyone sit tight and be a source of good inspiration that others can look up to learn from.
The first story, A Family Affair, is divided into eight chapters. A widow named Tolu Obalade was duped of one-hundred thousand naira which she had tried to gather through savings and loan was all taken away in a twinkle of an eye through cyber-crime by her nephew of which she didn't know until the very end.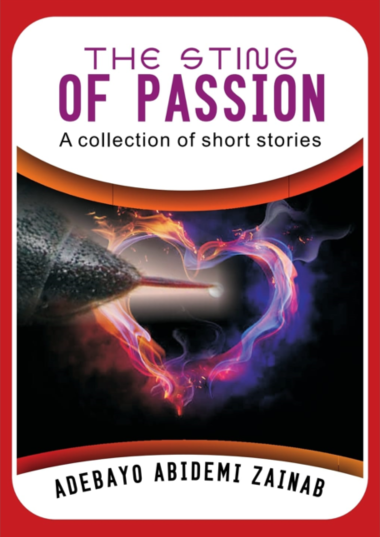 Her world was shattered until her elder brother came to her rescue and everything started turning back to normal, she and her kids were happy. Towards the end of the story, our dear Ade kuforiji, was found to be the fraudster that had put his father's sister into darkness by scamming her.
Olalekan, Ade' father and Tolu's elder brother had to beg his younger sister profusely. No one saw it coming. Multiple family meetings were called in light of the accusation by the police. Meanwhile, Ade continued to face charges in court.
The second story, The Sting of Passion, is divided into four chapters. Ayomide, the professional sales expert, who has been using her body as an opportunity to seduce clients in order to win huge contracts for her company and boss turned out to get pregnant for Dr Ajani, Chief Medical Director of Green Health Hospitals. When her boss didn't know her secrets, she was promoted and envied by other staffs. But as her world would turn upside down, Dr Ajani, her rich lover ended up cancelling the contract, which costed her losing her job and happiness in the long run, as she was more threatened with the option of aborting the pregnancy by Dr. Ajani.
The third story, What Goes Around, is divided into five parts. Gbolahan the head prefect who was known to be very smart, intelligent and well-brought-up, seemed perfect to his teachers not knowing that he had abused his authority so many times with the other students, this has led to the unpleasant scenario which lead to his removed from his position and suspended from school.
His bad habits with his other friends pushed Bayo to teach him a lesson that he would never forget in his lifetime. How come a whole senior prefect was accused of stealing Mr. Olusola's five thousand naira. Everyone in school thought he was the one, not knowing that Bayo was the culprit all along. What goes around really comes around. Food for thought.
The three beautiful short stories in this book, arranged tenderly and creatively captivating manner that explores the scenarios that happens in different families. The author can do well to structure and concise each short story to just four chapters instead of five and above.
I am inspired and wowed by the power of the author's storytelling skills. Adebayo Abidemi Zainab's 'The Sting of Passion' is a recommended handbook for every family to read, meditate and work on their flaws with the mindset of impacting their family members in the positive way.
Title: The Sting of Passion
Author: Adebayo Abidemi Zainab
Reviewer: Kenneth Awotwe Darko
Publisher: OAK Initiative