The Royal Shakespeare Company is to stage a live online performance using virtual reality technology.
The performance, titled Dream and based on William Shakespeare's play A Midsummer Night's Dream, had been scheduled to be staged in the spring.
But the theatre, like many others, has faced disruption due to coronavirus.
It will go ahead in a virtual forest, with motion sensors on the actors allowing them to interact with their surroundings and the audience at home.
The RSC, which is based in Stratford-upon-Avon in Warwickshire, said the show uses the latest gaming and theatre technology and an interactive score that responds to the actors' movement during the show.
Through their tablet, mobile or the show's website, audiences will be able to directly influence the live performance from wherever they are in the world, it said.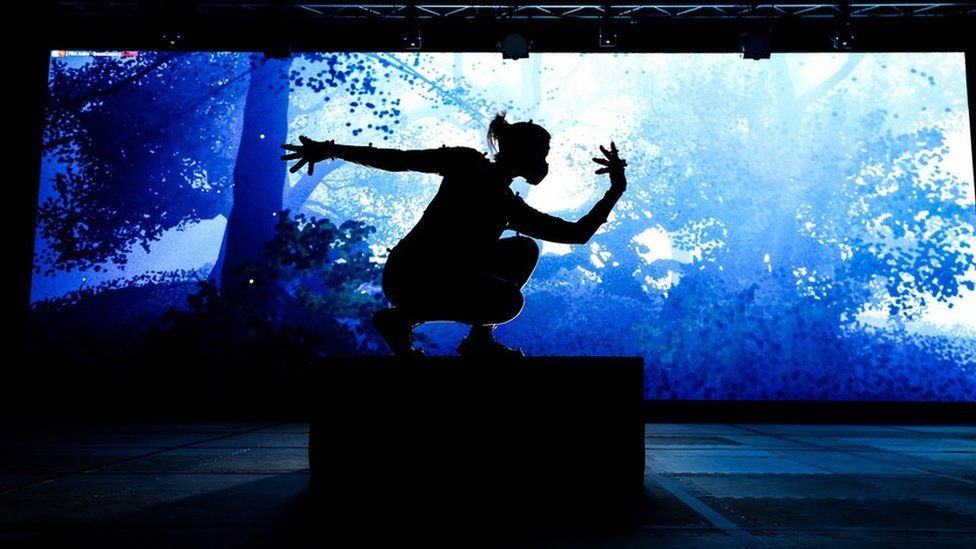 The audience will be led by Puck, played by EM Williams, who takes them from the real world into the digital world, the RSC said, and can guide Puck through the forest at key points in the play.
The production is performed with seven actors in a specially created motion capture space at The Guildhall in Portsmouth, supported by a team from the University of Portsmouth.
RSC artistic director Gregory Doran said: "An audience member sitting at home influencing the live performance from wherever they are – that's exciting.
"It's not a replacement to being in the space with the performers but it opens up new opportunities.
"Shakespeare was our greatest storyteller and it's brilliant that we get the opportunity to use one of his plays to discover what could be possible for live performance."
The production is being staged in collaboration with the arts event Manchester International Festival, art collective Marshmallow Laser Feast and the Philharmonia Orchestra.
It will run from Friday 12 March to Saturday 20 March.
Audiences can choose to buy a £10 ticket, to take part in the interactive element, or to view the performance for free. Tickets can be booked online from 12:00 GMT on Monday.