"A person shall wear a face mask, face shield or any other face covering that covers his or her nose and mouth completely, when that person is in a public place; or leaving or returning to his or her place of abode."
This is paragraph 1 of E.I. 164 made available and public on Thursday so we do not have an excuse and to assist police to enforce the mandatory wearing of face masks.
This latest Executive Instrument by President Akufo Addo has the force of law because it is issued on the back of the Imposition of Restrictions Act, 2020 (Act 1012) passed by parliament to empower him to issue such directives from time to time without further recourse to the bureaucracy of law-making. So, this is the law for the next three months and violating it may get you paying between ¢12,000 – ¢60,000 and/or plus spending between four – 10 years in jail.
It could have been better in clearly defining public place perhaps not to include while you are alone in your car enjoying your air condition. It could also have made exception for people who may not be able to wear it for genuine medical reasons. Yes, it makes absolutely no exceptions or exemptions and that might pose challenges in its enforcement for being too general.
I have never understood why some people want to be compelled by law to do the simple things that reduce their risk of contracting nCovid-19. I started, months ago, asking for either an E.I or by-laws to compel wearing of face masks because it is a public health issue and I knew there will be many who will risk their lives and endanger others by their reckless conduct. In fact, some still do not believe the pandemic is real.
Ghana has surpassed 13,000 infections with some 4,500 recoveries and 70 deaths. Today's political activity across the country and the registration the EC will be doing are clear breeding grounds for further infection and spread. This is the time of high risk and everyone must do all that is required to protect them and others.
By E.I 134 released on June 9 to give force to the eased restrictions, every person in a school and those attending religious, social, and political gatherings are required to wear face masks. Its paragraph 4(5)(c) specifically requires all patrons of institutions, facilities or establishments to wear a face mask.
The sanctions of a minimum of ¢12,000 and/or 4 years in jail are obviously harsh and may mean throwing many in jail at this wrong time. The Ho municipal assembly's earlier by-law approach of a spot fine of ¢150 – 500 was reasonable and may be considered in addition to free supply of face masks.
Police and other covid-19 task forces seen and reported to be subjecting people to exercises such as cleaning and weeding are acting lawlessly and must know they do not have the protection of the law in such illegal conduct. The law does not suggest even remotely that they can constitute themselves into judges and issue instant punishments, however good their intentions. Exercise your right to insist on full compliance with the law if any over-exuberant or ignorant officer demands you do anything the law does not empower them to do.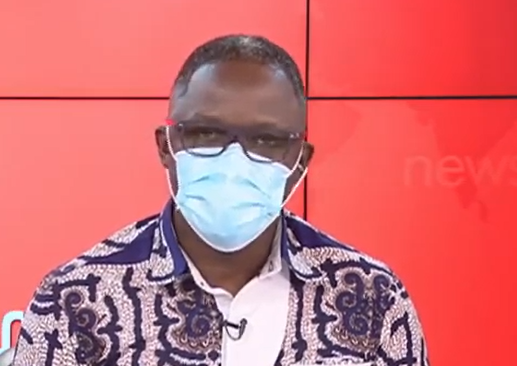 Samson Lardy ANYENINI
June 20, 2020