Some students from the University of Ghana Business School (UGBS) have expressed their views on new measures government can take to reduce the current economic hardship faced by Ghanaians at the maiden JOYBUSINESS Town Hall Meeting.
According to them, government should immediately pursue policies that will reduce the country's debt, stabilize the cedi against the dollar, and also cut down waste in the public sector.
"We see a lot of mismanagement in the public sector and the people are not prosecuted for the mismanagement which leads to loss of revenue. From the Auditor General's report we see a lot of mismanagement and misapplication of our money" Baah Aye Kusi, a PhD Finance candidate at UGBS said.
He maintained that it will be prudent to depoliticize the office of the Auditor General to enable the office prosecute and reclaim misapplied state fund.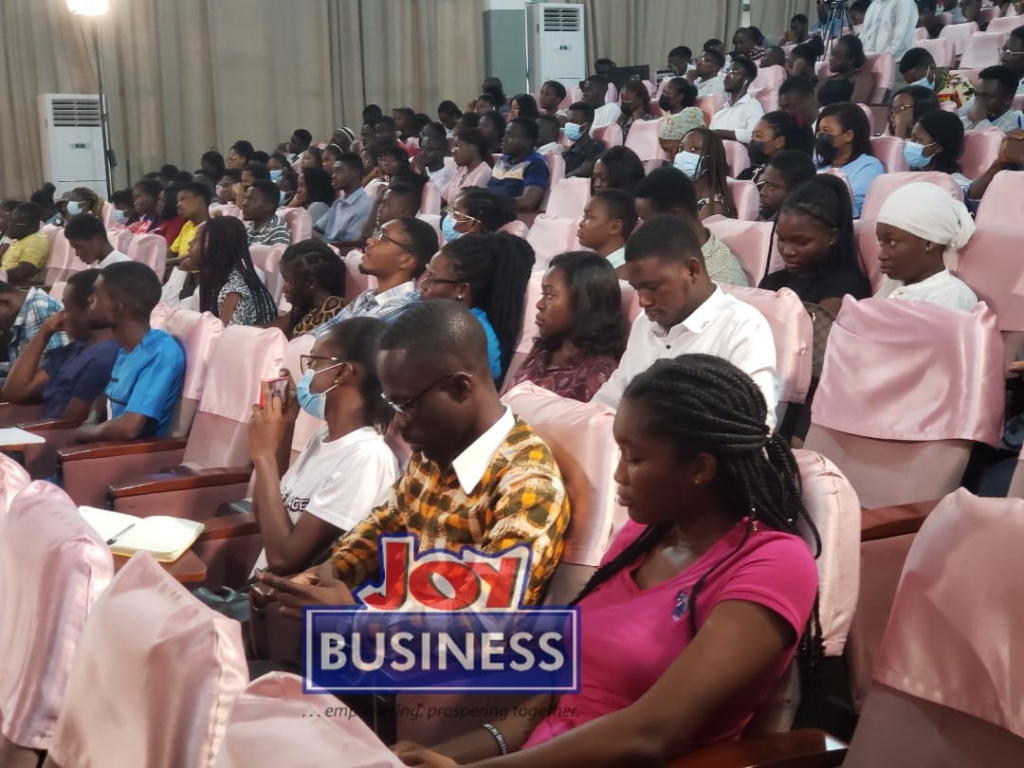 "As it stands now, most of the public office appointments are politically motivated" he said, adding that the current system makes it difficult to protect the public purse.
"One major concern for me is the debt crises. If you check the 2022 budget, you will see that our debt sustainability is very bad. We are using about 60% of our revenue to service our debt. That is why it is affecting our ratings" Ebenezer Yeboah, a BSc Accounting final year student said.
Adding her voice to the high rising debt, a BSc Administration final year student, Ewurabena Asare Ansah said Ghana's debt stock has reached alarming levels, hence it must be checked immediately.
She blamed the situation on government's high appetite for borrowing without investing in sectors of the economy that will create jobs.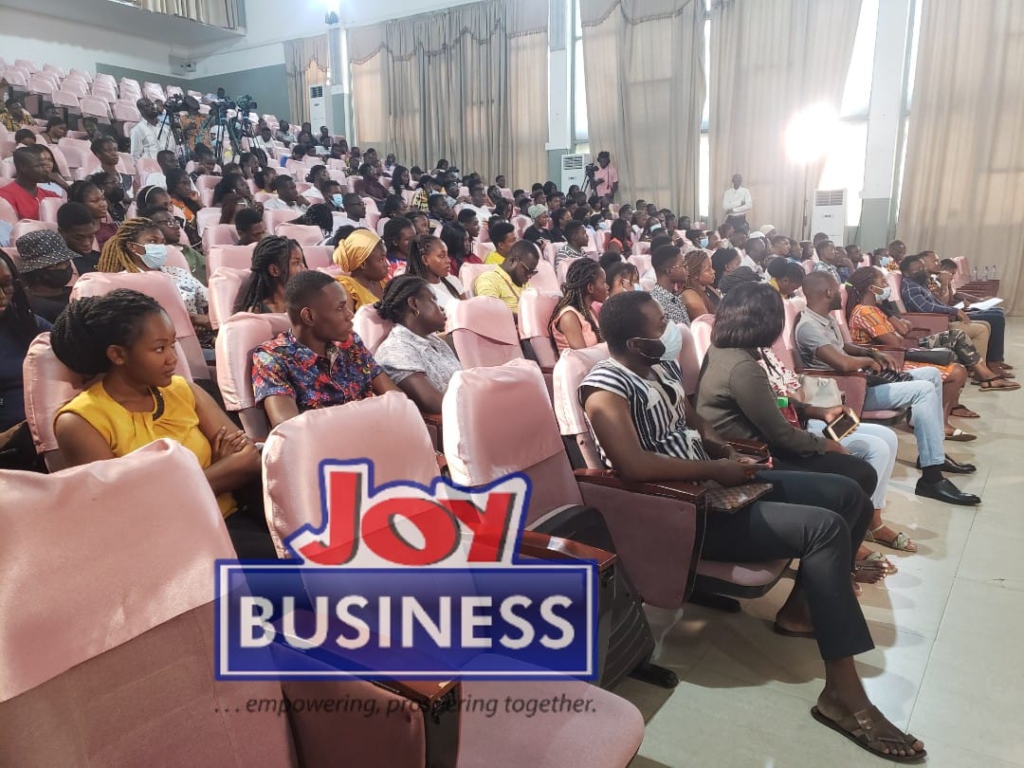 On his part, a BA Economics and Finance student Justice Kwadwo Tei-Temanu advised government to reduce the E-levy to 0.5% and peg the current rate at 1.5% at transactions above ¢2,000.
Such a move, he argued will help make the policy a progressive tax to help rake in the targeted revenue.
About the event
The maiden JOYBUSINESS Town hall Meeting was held at the R.S Amegashie Hall of the University of Ghana Business School (UGBS).
This initiative is aimed at advancing conversations about everyday happenings or current affairs in the business ecosystem and a medium to proffer solutions.
The programme is designed to engage students (undergraduates, post graduates and PhD students) on matters of economics and trending issues in the business ecosystem. This edition is looking at the State of the Economy and the way forward from the views of students.
The programme was made up of a panel of four students and a moderator. It was chaired by Senior Lecturer at the UGBS Dr. Benjamin Amoah.
DISCLAIMER: The Views, Comments, Opinions, Contributions and Statements made by Readers and Contributors on this platform do not necessarily represent the views or policy of Multimedia Group Limited.