Before recording any cases of the novel coronavirus in Ghana, government was put under pressure by the public to state it's preparedness to tackle the virus.
This was before March 12, 2020, the day news broke of the country's two first cases amid reports that there was already public education ongoing as most people were on a high alert.
This was due to the effects Covid-19 has had on superpowers like China and Italy.
This is the sequence of developments that followed the reports of the first two imported cases with Ghana now registering 566 cases since then.
March 12, 2020
First two cases recorded – The first cases recorded were imported by two individuals who travelled into the country from Norway and Turkey as announced by the Health and Information ministers, flanked by the Director of Public Health.
March 13, 2020
Ghana Health Service and Ghana Education Service meet over Covid-19 – The two bodies discuss plans to prevent the spread of coronavirus in schools. GES promises to distribute hand sanitisers to schools.
International schools closed down and Legon cancels campus events -Following the confirmation of the two cases, international schools suspended all academic events. The University of Ghana cancelled all events on campus.
Ghana-Togo border fortified against coronavirus – The Ghanaian government put measures in place at the southern border to warrant early detection of the virus.
GES calls for suspension of all public schools activities – The Ghana Education Service (GES) directed all schools to put a hold on functions that will require large gatherings like graduations.
Korle Bu limits the number of visitors for patients – The hospitals reduces the number of visitors for patients to two.
March 15, 2020
University of Ghana student tests positive – The student travelled to the US for a family emergency but tested positive for the virus days after she returned to Ghana.
Government orders closure of academic institutions and bans public gatherings.
Ghana bans travellers from coronavirus-hit countries – Government reviewed its travel advisory and shut its borders to travellers from countries with more than 200 cases of the coronavirus.
Kotoka International Airport complies with suspension of slot rules. This was done to allow airlines more flexibility in adjusting their schedules as the spread of the coronavirus impacts demand for air transport.
Members of the Ghana Registered Nurses and Midwives' Association were told not to go close to patients infected with the deadly coronavirus without appropriate protective gear.
Government launched online portal to update Ghanaians on the COVID-19 cases recorded in the country.
Mandatory 14 days self-quarantine to be imposed on admissible travelers to Ghana.
Information Ministry announce coronavirus cases in Ghana jump to 6.
Bui Power Authority asks staff to self-quarantine over recorded cases
March 16, 2020
Attorney General's department directed to pass emergency legislation to help aid the enforcement of the President's directives.
Group mount pressure on Electoral Commission to suspend plans of compiling new voters' register.
Ghana Football Association suspends all competitions – In line with government's ban, the body put an indefinite suspension on all games in the wake of coronavirus in the country.
Korle Bu deals with only emergency surgical cases to check coronavirus spread. They urged patients to visit the Outpatients Departments only when it is very necessary for them to do so.
All University of Ghana students screened before leaving campus. The students were by school authorities to stay behind, get examined and cleared by the school's health services before leaving for their various homes.
Ghana Health Service commences contact tracing for six infected individual to prvent further spread of virus.
March 17, 2020
Ghana records additional cases to existing six.
Government condemns abnormal sanitiser price hikes amid coronavirus scare. Many shops increased prices astronomically with many patrons taking to social media to lament.
Local Government Service suspends biometric clocking system amidst coronavirus scare.
US Embassy in Accra suspends visa appointments until further notice.
Korle Bu begins construction of new epidemic disease treatment centre in one month.
Two Italians blocked from entering Ghana amid coronavirus scare.
National Sports Authority suspends all sporting activities and travels involving all national teams, clubs athletes and sporting officials remained cancelled.
Gov't turns to International Monetary Fund and World Bank to shore up the economy following coronavirus spread.
Food and Drugs Authority (FDA) said to be fast-tracking the registration of hand sanitizers to ensure their availability on the market
EC assures indicated they will go on with the scheduled compilation of a new voters' register.
The National Teaching Council postponed the March 2020 edition of the Ghana Teacher Licensure Examination (GTLE) due to the coronavirus outbreak.
Waala Traditional Council bans Friday congregational prayers, funerals rites to aid fight against spread of virus.
Finance Minister, Ken Ofori Atta indicated that the coronavirus pandemic will cause a funding gap in the 2020 budget.
Komfo Anokye Teaching Hospital reduces visitor numbers to two except under special circumstances determined by management to prevent the spread of the virus.
March 18, 2020
Immigration Service rejects 31 travellers from coronavirus-hit countries importation of new cases.
Speaker directs fumigation of parliament and advised Members of Parliament (MPs) to keep a safe distance from each other at all times.
The Greater Accra Regional House of Chiefs cancels festivals and funerals.
Pastor arrested in Kumasi for defying ban on public gatherings by holding a service.
Field officials of the National Identification Authority demand protective gears to continue work registrations.
The Ghana Medical Association (GMA) called on the NIA to suspend the ongoing mass registration exercises in the Eastern Region in spite of the cases of Covid-19.
Manhyia Palace suspends all major traditional ceremonies in the wake of coronavirus scare.
Volta Regional Director of the Ghana Health Services (GHS) advised against relying on local gin 'Akpeteshie' and garlic to fight off coronavirus infection.
March 19, 2020
President Nana Akufo-Addo prays with Christian leaders to seek the face of God amid the spread of the coronavirus pandemic across the country.
Final year students of public health training institutions asked to go home.
The National Service Scheme (NSS) suspended all affairs of the scheme which require public gatherings until further notice
The Centre for Plant Medicine Research (CPMR) debunked social media posts that suggest various alcoholic bitters, medicinal plant or herbal product can be used as a substitute for hand sanitisers.
Ghana Health Service (GHS) assured that all seven coronavirus patients in the country were in stable conditions.
Ghana's case count of the novel coronavirus rose to nine from seven.
The Ghana Ports and Harbours Authority (GPHA) announced the suspension of all Port tours by schools and organisations with immediate effect.
FDA cautions manufacturers, importers and distributors of substandard sanitizers.
Parliament approved the report of the Constitution and Legal Affairs Committee, recommending that the Imposition of Restriction Bill 2020 is passed under a certificate of urgency.
Commission for Human Rights and Administrative Justice (CHRAJ), directs NIA to suspend registration exercise in Eastern Region.
The Mental Health Authority urged the public not to panic as cases of the coronavirus in the country soars.
District Assembly Common Fund allocated ¢60m to support combat against coronavirus.
Two Parliamentarians, Dr Robert Kuganam-Leb and Nasser Mahama Toure, as well as five staff of Parliament, were directed to go into quarantine after they return from abroad.
The Ghana Football Association (GFA) has closed its offices nationwide until further notice following confirmed cases of the coronavirus in the country.
Kevor Mark-Oliver and Emmanuel Akumatey Okrah, filed a motion for an interlocutory injunction to be placed on the NIA's Ghana Card registration exercise that was still ongoing.
Social media users put pressure on NIA to suspend Ghana Card registration
Scientists from the West African Post Graduate College of Medical Laboratory Science offered to provide free rapid screening to Ghanaians to supplement government's effort in the fight against coronavirus.
Akufo-Addo appoints former WHO Director as Co-ordinator for coronavirus Response Programme.
Ghana's coronavirus count enters double digits with 11 cases confirmed.
March 20, 2020
Vice President Mahamudu Bawumia led a Muslim breakfast prayer meeting at the Jubilee House to pray for the nation as it battles the coronavirus pandemic.
Nose masks were handed over to the MPs as part of enhanced measures to protect them from the Coronavirus.
Ghana shuts VIP Lounge at Kotoka International Airport to contain coronavirus spread
Five more coronavirus cases in Ghana send tally to 16.
The West African Senior School Certificate Examination (WASSCE) scheduled for May/June this year has been suspended over the coronavirus outbreak.
Ghanaian-based pharmaceutical company, mPharma sought to address what it says is a potential drug supply shortage and price increase due to the outbreak of the coronavirus.
The National Media Commission (NMC) is warned the Ghanaian media against making jokes about the new coronavirus disease that is ravaging the world.
GCB Bank Limited provided ¢100,000 support to government in the fight against the spread of the coronavirus in the country.
'Akpeteshie' shortage hits Takoradi as sanitiser prices increase across the country due to coronavirus spread.
Some local manufacturers of hand sanitisers attributed the increases in the prices of the product to high cost in raw materials and other inputs used in the production.
The Ghana Bar Association urged all members across the country to request adjournments in court cases not requiring immediate resolution as coronavirus cases in Ghana increases.
March 21, 2020
Akufo-Addo declared March 25 national day of prayer & fasting against coronavirus
Bank of Ghana (BoG) threatened to sanction banks that fail to comply with rules governing the liquidity capital released to improve funding for some critical sectors of the economy.
Parliament passed the Imposition of Restrictions Bill on Friday, despite opposition by the Minority.
The Ministry of Local Government and Rural Development assured traders in Accra that, the markets will be opened on Tuesday, March 24, after planned disinfection exercise Monday.
Ghana records first coronavirus death which was confirmed by Deputy Health Minister, Alex K. Abban in an interview on TV3 Saturday evening.
President Akufo-Addo addressed the nation on measures being taken by his administration to deal with the novel coronavirus Saturday evening.
Government as part of measures to contain the coronavirus outbreak in the country, on Saturday night, March 21, 2020, begun quarantining all passengers disembarking at the Kotoka International Airport (KIA).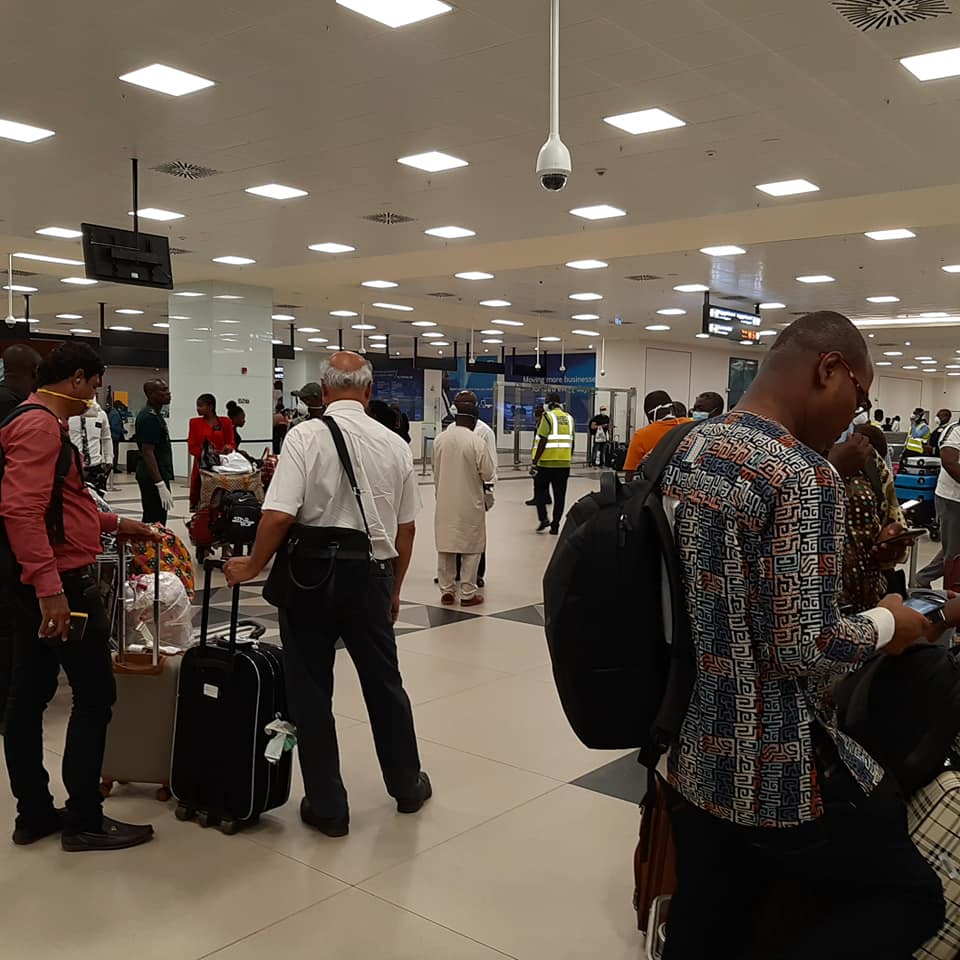 March 22, 2020
President Nana Akufo-Addo revealed that eight persons diagnosed with the deadly coronavirus disease, were being taken care of in their respective homes by health professionals.
In the wake of the coronavirus pandemic, the Fisheries Commission admonished fishers and fishmongers to adopt personal hygiene to ward off the disease.
Three more test positive for coronavirus in Ghana, confirmed cases increase to 24.
The Keta Municipal Assembly, lead by it's Chief Executive Godwin Edudzi Effah begun mass education at various markets in the area.
The National Democratic Congress (NDC) held a service to end the three-day prayer and fasting that was declared to fight the outbreak of the coronavirus pandemic in Ghana.
March 23, 2020
The Bureau of Public Safety (BPS) advised the government to declare a lockdown to be successful in staving off the spread of the deadly coronavirus.
The Ghana Tourism Authority has ordered the closure of all beaches in the country until further notice.
Accra stadium chief, Nii Akramah Tagoe, lamented over suspension of football due to coronavirus.
Members of the Ghana Association of Bankers as part of efforts to curb the spread of coronavirus agreed to regularly sanitise banknotes.
Eight more Members of Parliament (MPs) who have returned from a trip abroad were asked to self-quarantine.
About 1,300 sprayers were deplored to disinfect some 137 markets in 28 districts of the Greater Accra Region today, March 23.
March 24, 2020
Ghana records 52 confirmed coronavirus cases and a second death.
The National Labour Commission (NLC) suspended all hearings of the Commission and facilitation meetings until further notice.
The Office of the Auditor-General suspended the collection of the Assets and Liabilities Declaration forms in a bid to curb the spread of Covid-19.
Presidential Adviser on Health, Dr Anthony Nsiah Asare, announced that government is working towards having at least 15 centres across the country to test everyone who has come into contact with a COVID-19 patient.
1,200 people put under mandatory quarantine. According to Dr Nsiah Asare, the affected persons include Ghanaians or foreigners with a residence permit, who entered the country before the closure of the borders on the midnight of Sunday, March 23, 2020.
The National Service Secretariat (NSS) has directed all 2019/2020 National Service Personnel to take their one month mandatory paid leave starting Thursday, March 26.
Some health workers of the Komfo Anokye Teaching Hospital (KATH) were been screened and quarantined following their exposure to a man who died while receiving treatments for Covid-19.
The Education Ministry announced the learning mediums it is going to use in educating pre-tertiary students as schools have been suspended amidst the coronavirus outbreak in the country.
The Aflao immigration sector command arrested nine individuals crossing Ghana's unapproved routes into Togo after all attempts at the legal border proved futile.
March 25, 2020
Parliament joined millions around the country to mark the national prayer and fasting day declared by President Akufo-Addo.
Ghana has received its consignment of Personal Protective Equipment (PPEs) and COVID-19 test kits which were donated by wealthy Asian businessman, Jack Ma.
Government put in a request for a Rapid Credit Facility from the International Monetary Fund (IMF) to mitigate the economic effects of the coronavirus pandemic.
Government locked down over 130 markets in the national capital for this exercise hoping that the cleansing would make them ready to contain a pandemic that is known to thrive in filth.
15 new cases send coronavirus tally to 68 as Ghanaians turn to God in prayer.
March 26, 2020
Fourth person dies of coronavirus in the Greater Accra Region.
A man was said to have recovered from the Kumasi South Hospital, where he had been placed under quarantine after he tested positive for the new coronavirus.
The National House of Chiefs directed traditional leaders to hold special traditional prayers and rites to purify their communities and seek the face of God in the wake of coronavirus pandemic.
Government rallies political parties to fight coronavirus. The call was made by the Information Minister, Kojo Oppong Nkrumah, at a sensitisation workshop for political parties in Accra, on Thursday, March 26, 2020.
Ghana records first coronavirus recovery. The patient was being treated in Atonsu Agogo Hospital, in the Ashanti Region.
Finance Minister submits document detailing impact of potential lockdown to Akufo-Addo.
President Akufo-Addo assured there would be no lockdown in a mean time as government is considering the implications it will have on many people.
Ghana's confirmed Covid-19 cases run into triple digits, after the Ghana Health Service (GHS) confirmed the tally as 132.
March 27, 2020
An Accra High Court ruled that the NIA is entitled to continue with its work of registering Ghanaians.
As of Friday, March 27, 2020, Ghana has recorded 137 confirmed cases.
Health Service Administrators call for partial lockdown, mass testing amid increasing coronavirus cases
The President announced that movements in some urban areas in the country will be restricted from Monday for two weeks as part of government measures to control the spread of the coronavirus.
Coalition of Unemployed Medical Laboratory Scientists offer to support fight coronavirus
Former President of the Musicians Union of Ghana (MUSIGA), Bice Osei Kuffuor aka 'Obuor', lost his father reportedly to the new coronavirus at the Ridge Hospital in Accra.
March 28, 2020
The President pledged his salary for the next three months – April, May and June, as his contribution to the coronavirus fund which will be managed by an independent board of trustees.
Ghana recorded four more cases of Covid-19 to increase the count to 141. This was posted on the website of the Ghana Health Service.
Following President Akufo-Addo's announcement, many people thronged to various shops and fuel stations to stock up on basic supply to keep them through the two-week lockdown.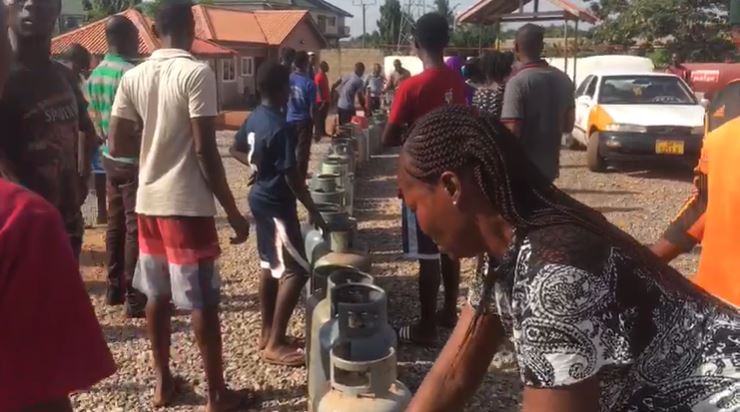 Health service administrators urge Akufo-Addo to follow lockdown with mass testing
Immigration Service denied 80 travelers entry into Ghana.
Some individuals were arrested by a Joint Security Taskforce deployed to enforce the President's ban on all social gatherings. The culprits were picked up at two different mosques in Tamale for congregating for prayers .
A second person recovered from Covid-19 as confirmed by the Ghana Health Service.
The Bank of Ghana asked all financial institutions in the country to keep operating but with minimum staff to provide services to clients as parts of the country prepare to go into a lockdown starting Monday.
10,000 health personnel in fight against Covid-19 given life insurance cover,
March 29, 2020
The Presidential Advisor on Heath has said the partial lockdown period will be used as an opportunity to accelerate testing and surveillance as the country puts measures in place to reduce transmission of COVID-19.
Ghana's COVID-19 cases increased to 152 from 141 on  March 29, 2020.
Some private businesses have come together to launch the Ghana Private Sector COVID-19 Fund as part of efforts to financially assist government fight the coronavirus outbreak in the country.
Some 40 persons, including health workers at the Tamale Teaching Hospital (TTH) were quarantined after coming into contact with the 10 Guinean COVID-19 patients.
Female head porters, or 'Kayayei', who travelled to Accra from the northern parts of the country to make money, made a hasty journey back to their hometowns to avoid a partial lockdown on the capital over the coronavirus pandemic.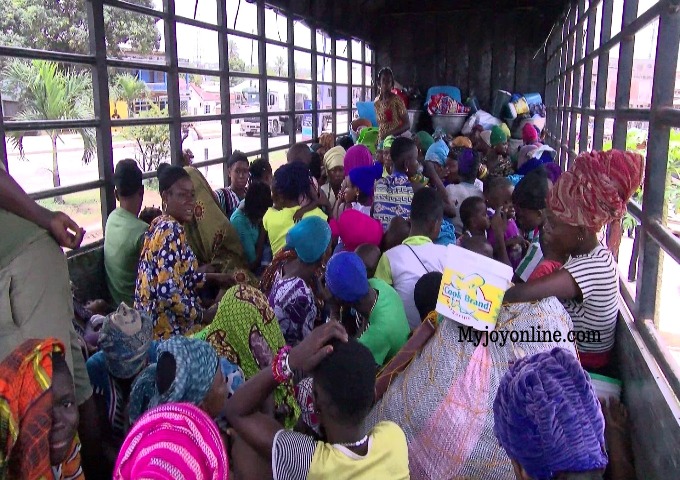 March 30, 2020
14-day lockdown in Accra and Kumasi comes into force.
The National Lottery Authority (NLA) suspended its weekly draws and other activities that involve human contacts .
A group of traditionalists in the Ketu North Municipality of the Volta Region has performed some rites and sacrifices to seek the intervention of their gods to curb the spread of the novel coronavirus.
A medical doctor at the LEKMA Hospital at Teshie tested positive for the infectious coronavirus.
28 courts in Accra and Kumasi designated for only lockdown-related cases.
All primary contacts of coronavirus patient at Legon test negative
March 31, 2020
The Ghana Immigration Service (GIS) deployed about 3,500 personnel to enforce directives for the lockdown imposed on citizens in Accra, Tema and Kumasi. Later, 36 foreigners and two Ghanaians arrested for using unapproved routes into Ghana
Government secures $100 million earmarked to fight COVID-19 as announced by President Nana Addo Dankwa Akufo-Addo and Finance Minister requested financial approval for Coronavirus Alleviation.Programme.
Thirty-one out of the 152 persons who were receiving treatment after contracting Covid-19 have recovered.
Covid-19 infected Guinean escapes from mandatory quarantine in Tamale.
AMA taskforce discovers women, children hidden in a truck in an attempt to escape lockdown. On the same day, over 30 passengers heading to Burkina Faso were detained and sent to Tamale hospital for COVID-19 testing.
Two suspected young men who were under mandatory quarantine in the Bongo District of the Upper East Region tested negative for the novel coronavirus.
Ghana declines request to transfer the body of Dutch coronavirus victim to private mortuary.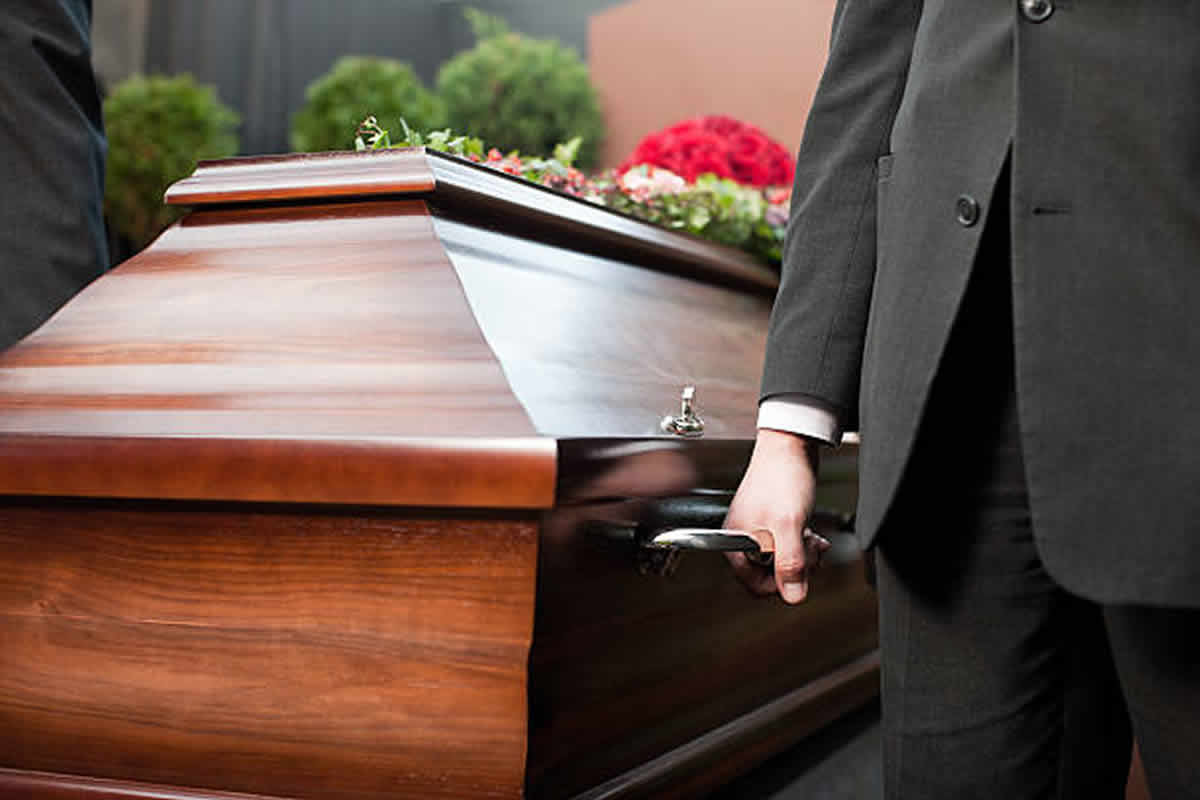 The Ashanti Regional Health Director, Dr Emmanuel Tinkorang, charged the Covid-19 Safety taskforce, to tighten methods and ensure the compliance of citizens to the lockdown directive.
Ghana sees an increases in coronavirus cases to 161 from the initial 152.
Ghana Health Service begins mass Covid-19 test in Ashanti region. Meanwhile, 28 suspected coronavirus cases in the Eastern Region test negative.
10 KATH staff test negative for coronavirus after coming into contact with patient.
April 1, 2020
Akufo-Addo, family and staff test negative for Covid-19. The confirmation came after a social commentator, Kelvin Ebo Taylor, claimed that a source at the Jubilee House had informed him that the President was positive.
The Health Minister, Kwaku Agyeman-Manu, disclosed that as of Wednesday, April 1, 195 cases of Covid-19 have been recorded in the country.
The Ministry of Gender, Children and Social Protection announced it will embark on a campaign to educate vulnerable persons on observing social distancing and how to practice good hygiene.
The disinfection exercise that started with markets in Accra and Kumasi to prevent the spread of the coronavirus, took place in the northern parts of the country, on April 1, 2020.
Eastern region records first coronavirus case in Lower Manya Krobo. The patient was an Indian working with the construction company building the railway from Akosombo to Tema.
Brigadier General of the Ghana Armed Forces, Nsiah Yeboah, cautioned the public to desist from sharing false information on the ongoing 14-day lockdown.
Attorney General, Gloria Akuffo, laid the Covid-19 National Trust Fund Bill 2020 before Parliament for approval.
The Northern Regional Security Council placed a ban on the activities of commercial sex workers in the region. This directive is in line with the council's attempt to curb the spread of Covid-19 in the region.
April 2, 2020
Some persons exempt in locked-down areas complain of strict enforcement. They stated that it was becoming difficult for them to transit to their various workplaces.
Ghana records 204 confirmed coronavirus cases as more roadblocks and checkpoints spring up during 14-day lockdown.
Parliament approves Covid-19 National Trust Fund Bill, The bill will give legal backing to the establishment of the Covid-19 National Trust Fund to complement the efforts of government in the fight against the disease.
Two patients who are being treated for the coronavirus infection in Ghana, were reported by the Ghana Health Service (GHS) to be in critical condition.
Police arrested 18 persons for defying government's ban on social gatherings.
CHRAJ urged police, military to exercise restraint while enforcing lockdown directive.
Nine more coronavirus cases were recorded in Ghana, bringing the total to 204.
Doctors at Korle Bu's accident centre threatened to withdraw services over poor coronavirus preparedness
April 3, 2020
Specialist doctor with the Greater Accra Regional Hospital, Ridge, is went into self quarantine after he tested positive for the Covid-19.
President Nana Akufo-Addo urged the leadership of political parties in the country to join forces with the government in fighting the new coronavirus.
Over 250 security personnel join Zoomlion staff to embark on massive cleanup exercise
April 4, 2020
The World Bank provided $100 million to assist the country in tackling the COVID-19 pandemic. This $100 million was made available to the government and the people of Ghana as short, medium and long-term support.
Laboratory tests on the twelve Togolese nationals who were kept in isolation in Kumasi proved negative for the coronavirus disease.
Maternity unit at Bolgatanga Hospital to shut down following coronavirus case.
Abuakwa South Assembly disinfects major markets as well as public spaces.
Dome Market in the Ga East Municipality of the Greater Accra Region, was shut down after traders failed to observe social distancing.
Fourteen residents of Kasoa in the Awutu Senya East Municipality of the Central Region were remanded into Police custody by the Awutu Ofaakor Circuit Court for loitering during lockdown.
Akufo-Addo extends Ghana's border closures by two weeks following the review of a directive ordering the closure of all borders from Sunday, March 22, 2020.
April 5, 2020
Government waives tax off salaries of health workers for three months.
Ghana awaits results of over 15,000 persons as country enters critical phase in coronavirus fight.
Community nurse at Tema Polyclinic tests positive for coronavirus. The nurse believed to be in her 20s, was the first health worker in the municipality to test positive for Covid-19.
April 6, 2020
Government providing food for 400,000 individuals and homes in locked-down area.
Two medical staff of the Korle-Bu Teaching Hospital tested positive for the novel coronavirus.
Korle-Bu suspends chemotherapy for cancer patients over coronavirus fears
Government provides free transport for health workers who live at Tema, Kumasi and Kasoa to and from work.
President Akufo-Addo named Ledzokuku MP, Dr. Bernard Okoe-Boye as his Deputy Health Minister-designate.
April 7, 2020
The FDA has called on the public to disregard any medical products including in-vitro diagnostic purported to prevent, detect, treat or cure Covid-19.
Ghana's coronavirus case count rose sharply to 287 according to an update by Ghana Health Service late Monday, April 6, 2020.
Schools in Central Region assigned to manage suspected coronavirus cases. The schools, according to the Central Region Minister, Kwamena Duncan, would be equipped with medical facilities by the Ghana Health Service to enable them to deal with cases.
April 8, 2020
Members of the Coalition of Graduate Unemployed Allied Health Professionals say they will quit contact tracing duties if government does not give them fixed employment status.
Finance Minister gets approval for ¢1.2b to fund Coronavirus Alleviation Programme.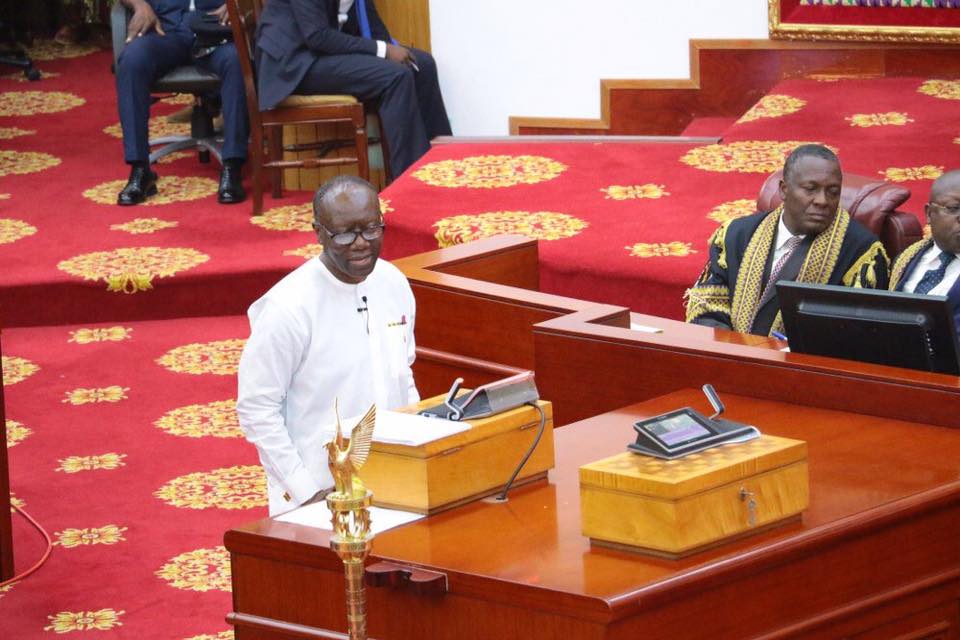 One more person passed on due to the coronavirus bringing the total number of deaths to six and the case count to 313, an update on the Service's dedicated Covid-19 page indicated.
April 9, 2020
The Ghana Water Company Limited (GWCL) asked all landlords and landladies to allow their tenants access to water for free.
Lockdown in Accra and Kumasi extended by seven more days as coronavirus cases increase to 378.
Two persons were on the run after testing positive for the novel coronavirus at Old Fadama, a suburb of Accra. One of two runaway Covid-19 patients was found with the assistance of the Chief Executive Officer of Accra Metropolitan Assembly.
Effutu residents block roads to protest use of SHS as Covid-19 isolation centre
A military officer was put in detention after allegedly shooting and injuring a policewoman on lockdown duty at a checkpoint at Tema New Town
Apri; 10, 2020
Former President Jerry Rawlings has called on Ghanaians to adhere strictly to measures being taken by state authorities to contain the Covid-19 pandemic.
The Ghana Covid-19 Private Sector Fund has sponsored a three-day training programme for 55 health professionals in the treatment and prevention of Covid-19.
Covid-19 cases in the Eastern Region have risen sharply from one as more than a dozen new cases have been recorded.
April 11, 2020
Confirmed Covid-19 cases leap to 408 as two extra deaths are recorded bringing the number to eight.
In the wake of the coronavirus pandemic, the Ghana National Canoe Fishermen Council has urged artisanal fishers in the country to report people who will try to use the landing beaches across the country as their transit point.
Family of dead Covid-19 patient reject test result, refuse to go into self-quarantine.
An equipment operator at Meridian Port Services is self-isolating as his second suspected Covid-19 test results returned positive despite testing negative in an earlier assessment.
April 12, 2020
Three more people test positive for coronavirus in Upper East Region.
Family of deceased Covid-19 patient at Walewale in the North East region, have finally agreed to self-quarantine.
The Western and Volta regions have recorded their first cases of Covid-19, the respiratory disease caused by the coronavirus.
Ghana records 158 new Covid-19 cases bringing total to 566. The Ghana Health Service said a number of measures introduced to control and prevent further spread of the disease have resulted in the sudden increase in cases.
Meanwhile, government continues to assure the public that the situation is under control.
However, there must be strict compliance to lockdown protocols and safety measures.