Business24
BoG developing proposal to amend its law.
Glimmer of hope for forex bureau operators as passengers jet in.
Police, Shippers' Authority commit to removing trade barriers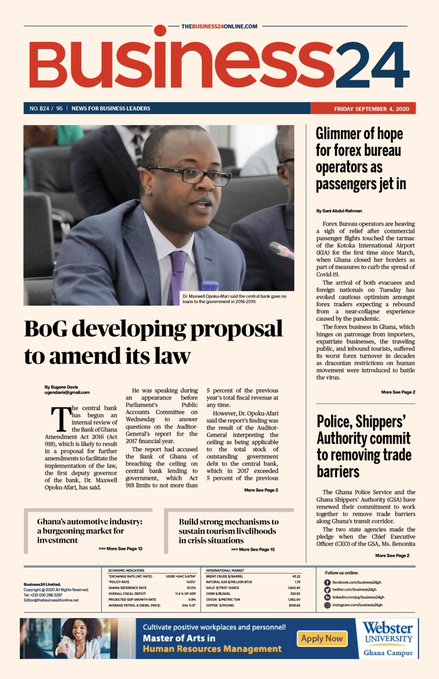 Daily Statesman
Akufo-Addo proposes joint committee to handle Ghana-Nigeria affairs
Togbe Afede condemns Agyapa deal says it is "shrouded in secrecy"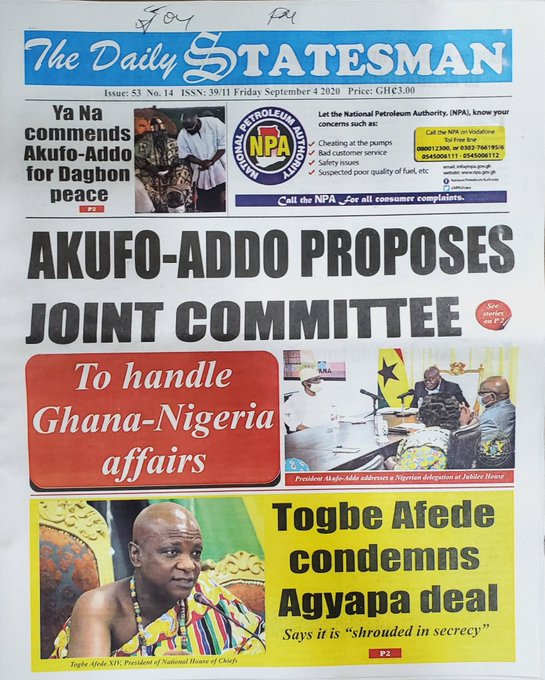 New Weekend Crusading Guide
Ex, UPSA auditor in hot waters as VC hauls him, 9 others to court over lies
Agyapa Blues!! Government eyes still on the ball – Pius Hadzide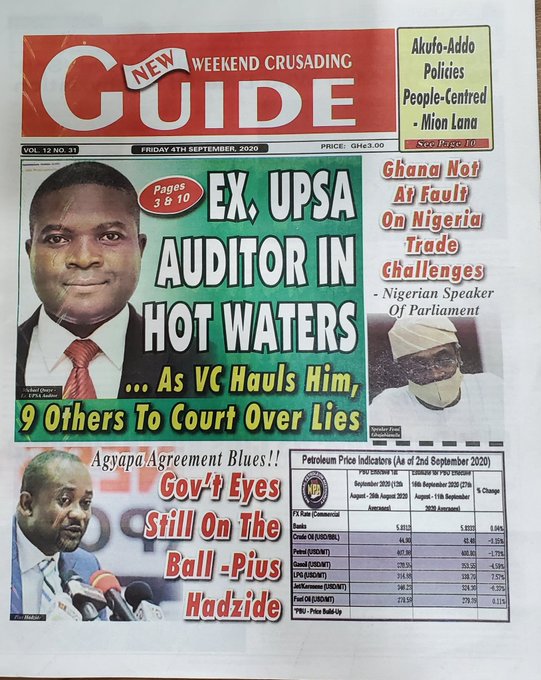 Daily Guide
I heard my sister crying on phone, T'di girls witness
2 nabbed for Mfensi murder.