Daily Graphic
COVID-19 hikes debt service cost
Farmer, 53, kills wife, 50, commits suicide.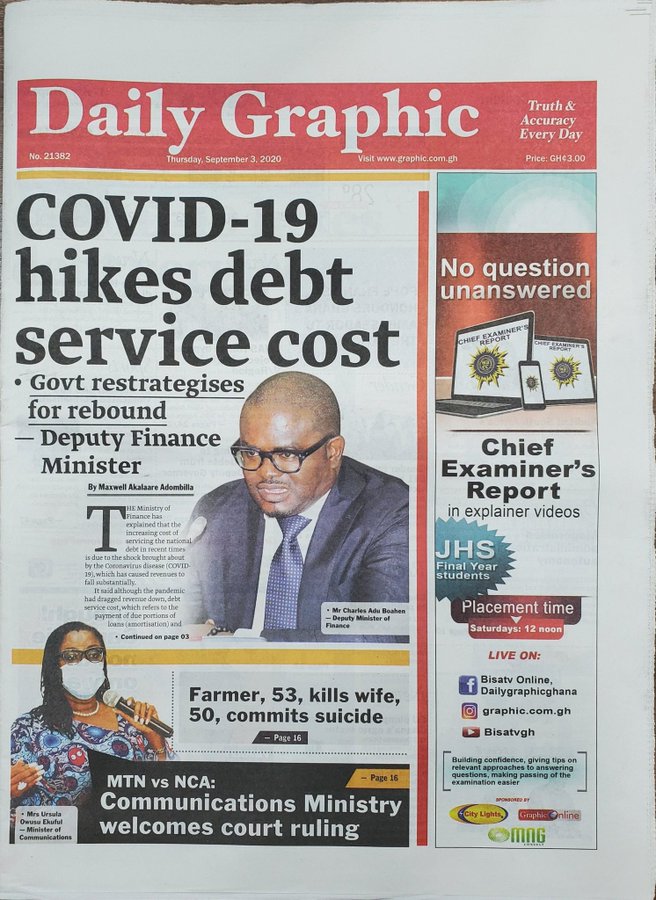 Daily Guide
'Oga, Kidnapping is our business' witness tells court.
Rawlings set for NDP congress.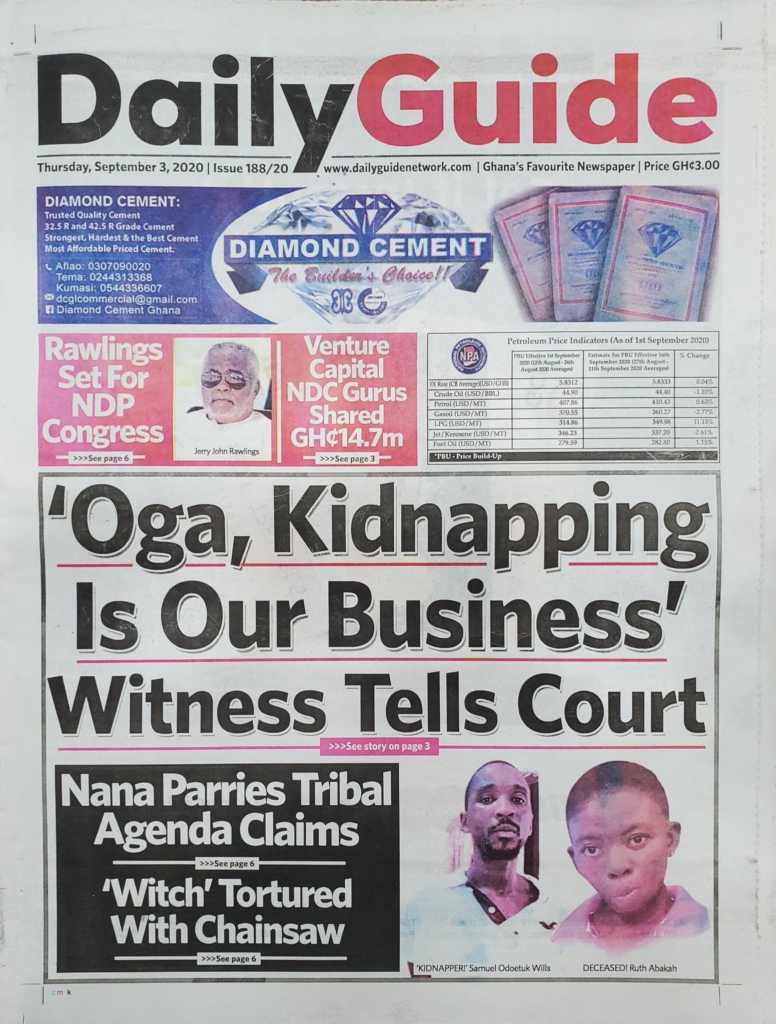 Daily Statesman
NDC appointees refunding stolen cash, looters of Ghc17.69 million want to avoid jail.
First lady commissions health centre at Kwame Anum.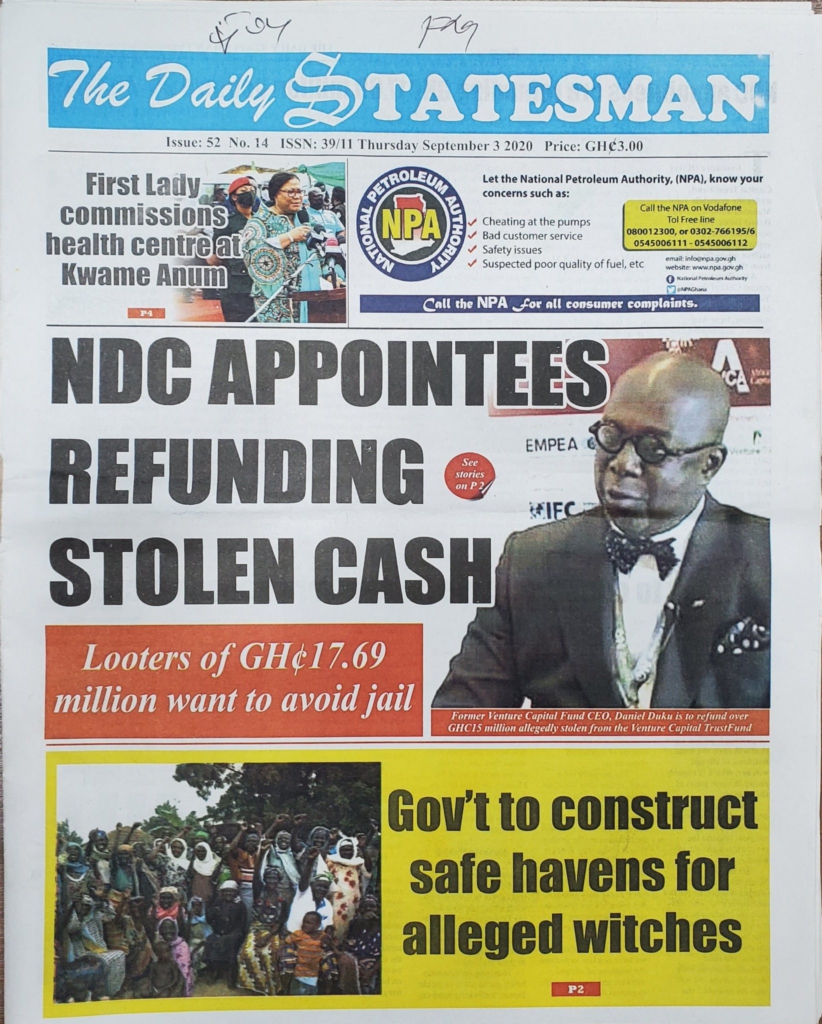 Chronicle
Gangsters fire tear gas into Chief's bedroom
Wassa Fiase chiefs demand recognition of Krukoko as paramount chief.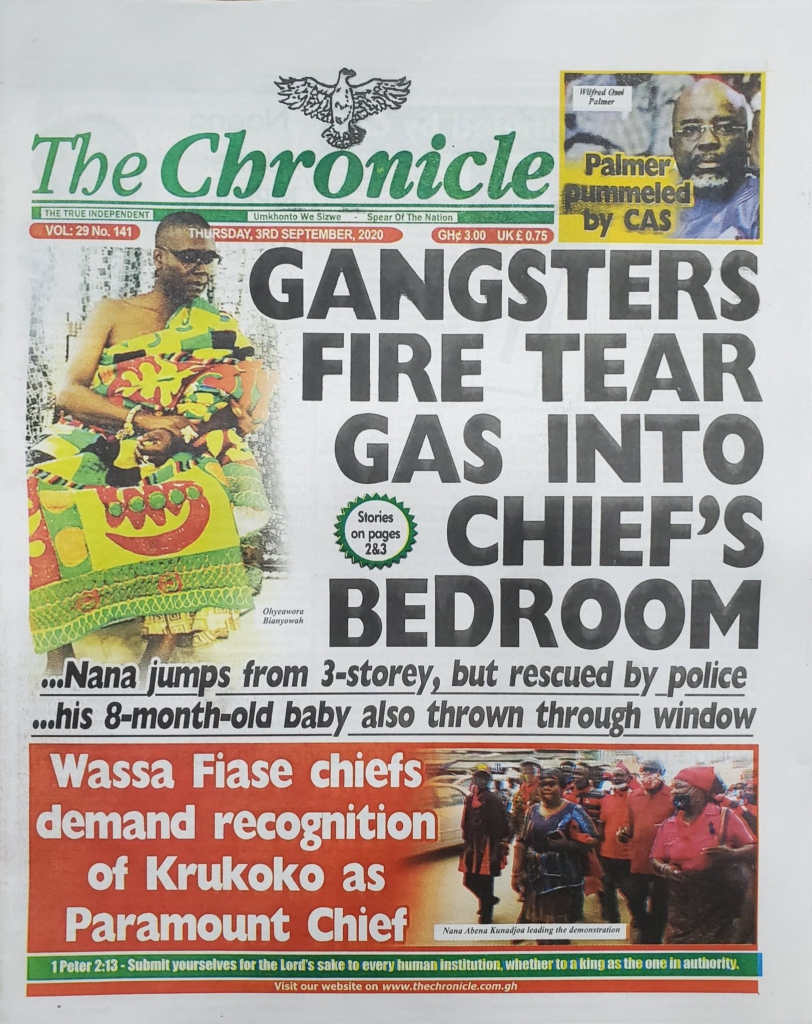 New Crusading Guide
Govt begins construction of 71km Elembelle town roads
Okyehene speaks out on Dome Faase land dispute.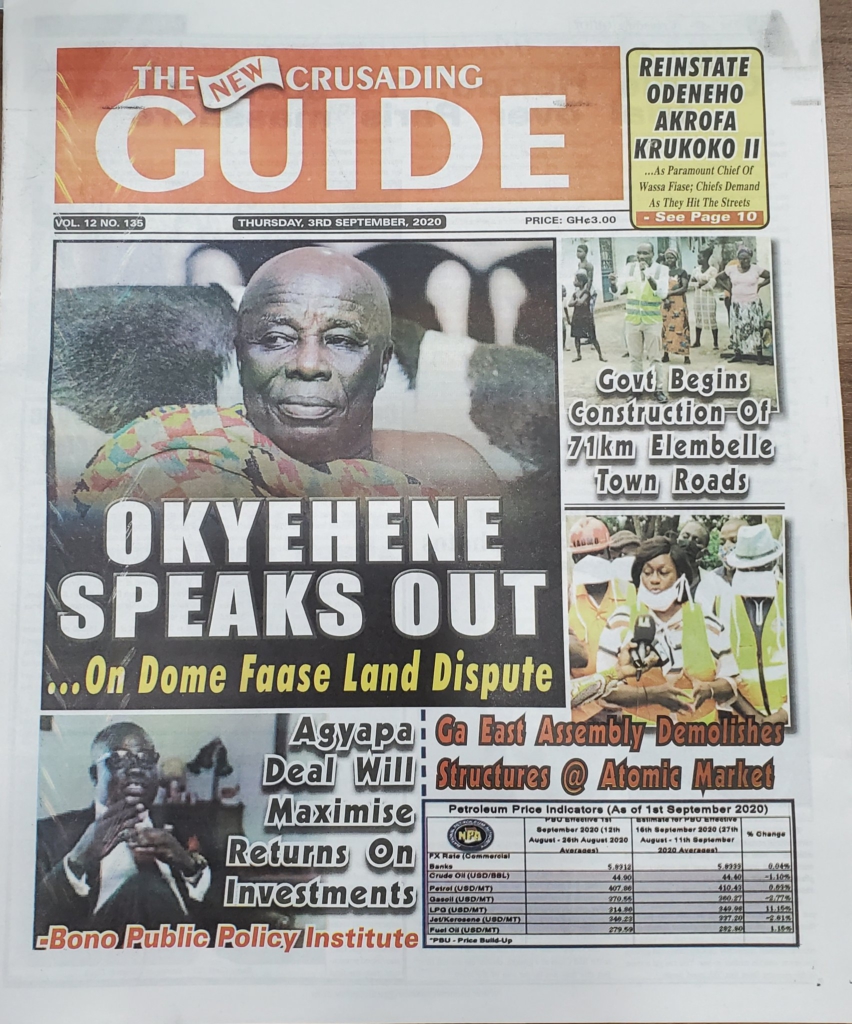 Business Finder
Pension: ICU rallies support for SSNIT to enhance operations, beef up payments.
Food prices to remain low – esoko