President Nana Akufo-Addo says tertiary institutions are to resume their activities next year, 2021.
This is in a bid to prevent the possible spread of Coronavirus when the masses of students converge on their campuses.
All academic institutions were shut down when the first few cases of the virus were recorded in March 2020.
<div itemscope itemtype="https://schema.org/VideoObject"><meta itemprop="uploadDate" content="Mon Oct 19 2020 00:49:06 GMT+0000 (Greenwich Mean Time)"/><meta itemprop="name" content="Covid-19: Tertiary institutions to reopen in January 2021"/><meta itemprop="duration" content="PT48.767S" /><meta itemprop="thumbnailUrl" content="https://content.jwplatform.com/thumbs/77WCo5Fa-720.jpg"/><meta itemprop="contentUrl" content="https://content.jwplatform.com/videos/77WCo5Fa-YXxzurws.mp4"/><div style="position:relative; overflow:hidden; padding-bottom:56.25%"> <iframe src="https://cdn.jwplayer.com/players/77WCo5Fa-bOZsmy48.html" width="100%" height="100%" frameborder="0" scrolling="auto" title="Covid-19: Tertiary institutions to reopen in January 2021" style="position:absolute;" allowfullscreen></iframe> </div></div>
However, in his 18th address to the nation on Sunday, October 18, he stated that the directive will be maintained.
"Indeed the academic year for new and continuing university students will commence from January 2021," he said, Sunday evening.
Previously, the President announced the reopening of schools and universities to allow for final-year junior high, senior high, and university students to resume classes ahead of the conduct of their respective exit examinations.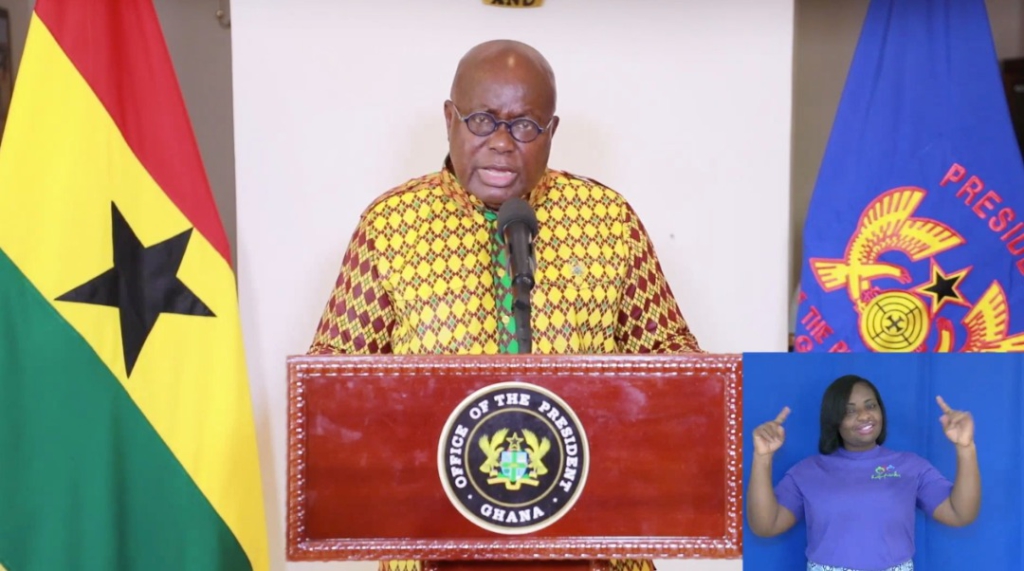 Soon after this, he called for the return to school of continuing students in some tertiary institutions across the country from August 24, 2020.
This was to ensure their completion of the year's academic work as the country continues to ease restrictive protocols in the fight against the novel coronavirus.
This was after their colleagues had completed their academic programme for the 2019/2021 academic years through online learning and exams.
A few tertiary institutions including the University of Cape Coast, the University of Health and Allied Sciences and the technical universities were yet to do so.
The closure of schools took effect from Monday, March 16, 2020 after a televised address through which the President made this order.