The second edition of the Yumvita Mommies Workout came to a successful end after participants were given an enthralling intimate experience by the Yumvita brand.
The event, which was organised in partnership with Decathlon Ghana and My-Health-Corp, was graced by mommies from different parts of the city of Accra.
Yumvita Mommies Workout is an annual activity by the brand which is geared towards promoting the culture of healthy living as well as celebrating and honoring mothers in general.
During the event, mothers were taken through a fun-filled workout session interspersed with health talk, music, and dance.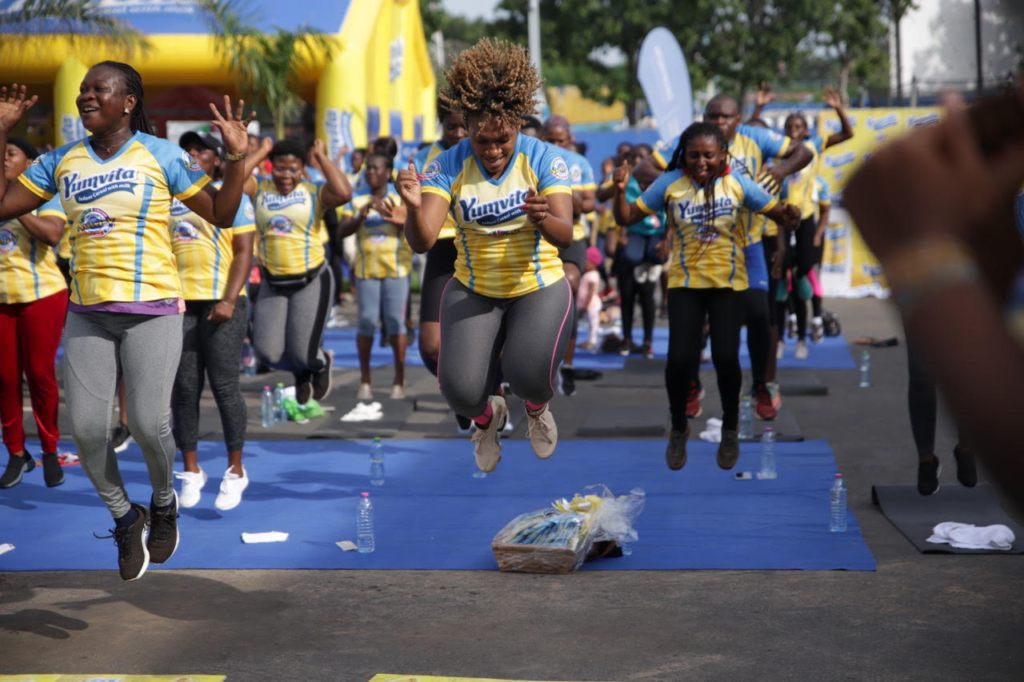 Speaking on the theme, Motherhood; moving beyond the narrative of childbirth, Brand Manager for Yumvita, Mrs Emmeline Tagoe extended her message of gratitude to all mothers and women in general for the major role they play in the upkeep of the home.
"Yumvita is a brand that has mothers and women in general as a major stakeholders in its operation, we believe that motherhood goes beyond a woman who is either pregnant or has given birth. Every woman is either a Mother, an Aunty, a niece, a cousin or a sister and one thing that is common in all of these, is that motherly instinct, which is exhibited through love, care, providing for the home and making sure that the family is happy. To this, Yumvita celebrates all of you as mothers, especially for the sacrifices you have made and keep making for the home." Mrs Tagoe said.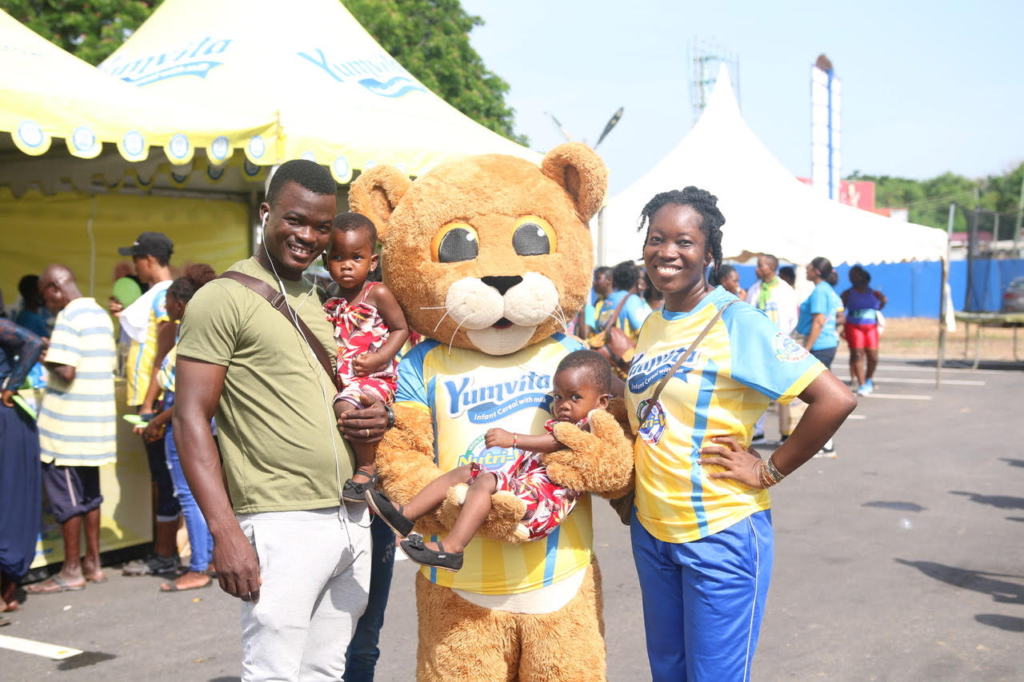 Under a colourful Yumvita theme ambience at the venue grounds, participants were given a good treat to healthy fruit-based smoothies, breakfast snacks made out of Yumvita and varying options of fruits for everyone.
They were also given gift vouchers from partners, hampers, product and souvenir packages from Yumvita.
On their part, Decathlon expressed their joy about the success of the event and further encourage mothers to make time for themselves and engage in activities that improves their mental and physical wellbeing.