It will be normal to have mixed reactions to Floyd Mayweather Jr's decision to become a boxing trainer for very simple reasons.
On one score, there is uncertainty because not many have replicated the greatness shown in the ring as effectively as the corner. On the other hand, there is great confidence because of his sterling credentials, methods and acquired knowledge in the sport which stood the test of time.
Floyd is still six-digit wealthy, achieved and in good health. But at age 43, he surely has a lot of years ahead of him once God gives him longevity. So venturing into another branch of his area of strength is in order.
His peers in football like Didier Deschamps (who won the FIFA World Cup as a player and a coach), have given good proof that it can be done. I believe he still has a lot to give to the sport.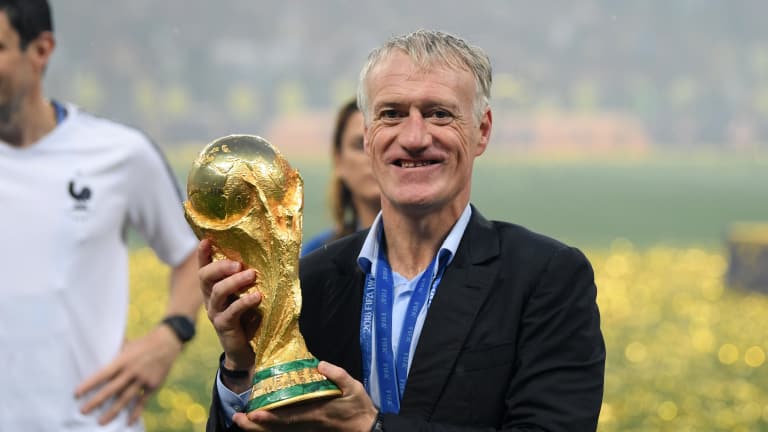 Definitely, the five-weight-class champion has gathered a lot along his journey from both the amateur and professional ranks that he could utilize. So the 43-year-old millionaire has some key factors working in his favour.
Discipline and Work Ethic
One of Floyd's biggest secrets to success is the unique way he manages to punish his skin in the gym to get ready for fights. His regimen was always awkward and fight in, fight out, his commitment to the extra tough style of preparation never wavered. One of his chants 'all work is what? Easy work!" is enough evidence of his mindset towards training.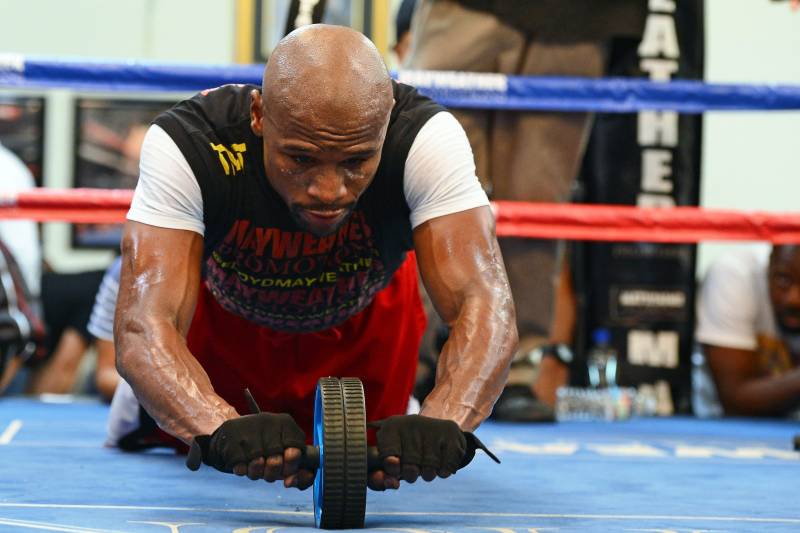 His former opponent and friend Zab Judah describes him as the most talented boxer he (Zab) ever fought. In a recent interview with US-based VLAD TV, Judah revealed that he and Mayweather were boyhood mates who trained and had fun together in either base in Las Vegas or New York.
"We used to train together and we would hang out any time he came to New York or I went over to Vegas. We trained together and I had the privilege to work with him for the Pacquaio fight and his work ethic was something else."
Judah a former WBC WBA and IBF welterweight champion had an even bigger conviction of his rating of Mayweather's work ethic when the two worked together for the latter's bout against Manny Pacquiao in 2015.
He recollected that Mayweather would have them train five hours straight in the gym and immediately follow with a 10-mile run.
"He was just different. I was pure talent but he put the work ethic on top of being talented. That day we were done with training and I went home to get some rest and only at 2 am, he hits me up and says let's go back to the gym and work out and I'm like – is this guy crazy?"
Aside from this strong testimony from a man who shared the ring with him, I also have mine. Floyd Mayweather was supposed to visit Ghana as part of a two-legged tour of West Africa between June and July of 2017.
The official right for the tour was secured by Dr Prince Okonkwo, CEO of the Tetrazzini Group of Nigeria with Upscale Entertainment in Ghana as their partner. Mayweather was to visit Nigeria first, then Ghana.
I was part of the team executing the event which was expected to span three days and my media house (The Multimedia Group) had signed up as media partner for the big visit. About a week to the event we received the unpleasant news of a cancellation. One of the key reasons was that he had signed for his 50th fight against Connor McGregor and needed to hit the gym immediately.
Floyd's penchant for keeping to his strict training regimen, despite his millions inspires confidence that he can do well in this new phase. This is especially considering that he has kept his standards despite having the same status that caused Mike Tyson to be complacent and drop the high standards of preparation – an action which led his fist loss too James Buster Douglas.
The five weight champion's high discipline match his achievements and lend credence to the old saying that 'there is no short cut to success'
Tradition
Floyd ventures into this field guided by what is gradually becoming a rich family tradition of boxing – highly catapulted by his own sterling achievements. Floyd went 50 fights unscathed, dominated in five weight classes and earned record purses and pay-per-view figures.
Until his retirement, Floyd was the world highest-paid athlete for some years. His main inspiration is his uncle Roger, who passed on recently after a long bout of illness. Roger was a two-weight world champion, who won the WBA and lineal super featherweight titles, the WBC and IBO light-welterweight and IBO welterweight title.
His father Floyd Snr was also a welterweight boxer who wrapped up his career with a record of (28-6-1, 17kos). He was respected in the sport due to his defensive abilities and knowledge of the sport. His uncle Jeff rose to become an IBO Super Featherweight champion and eventually became boxing and mixed martial arts trainer. We all need to take note that there is a great sentimental attachment to this new venture which is the fact that he had strong ties with his late uncle Roger, whom he would want to make proud at least.
The Mayweather Boxing Club/Gym which was established in 2007 is the embodiment of the faimly tradition. It has proven a place where the fight styles of the Mayweathers in defence and attack has been taught and transferred. Of course the likes of undefeated WBA lightweight champion, Gervonta Davis leads the charge of a new generation of greats produced by the Mayweather Boxing Club. But more importantly, this move is an assumption of responsibility for Floyd to be the torchbearer of the boxing tradition, which has to surely outlive the generations.
Time
I remember back in 2014, when Floyd, the "money man" put up a post on his Instagram handle asking his fans which destination in the world he should visit next. Eventually, he ended up in Turkey and from the subsequent posts, the legend obviously had a good time. This brought the realization that Floyd had something in excess now – time. He has much more time for relaxation and supervision of his investments.
The same time can make him give it a lot of attention to training boxers and making them big forces to reckon with in the ring. All he needs are a set of boxers who will be committed to the cause and most importantly in along with him on philosophy and style.
By his actions, Floyd gives an indication that he has had the next phase of his impact story in the sport at heart. For instance, one of the reasons he visited the Rio Olympic Games in 2014 was to possibly discover some very good boxers who could be helped to release their dreams. Because he has more time now compared to his days in the ring, he can devote the required time to it. His demonstrated devotion to work coupled with the time available to him at this point in his life will prove valuable.
Experience
In the centre of the ring, Floyd overcame all sorts of challenges and scenarios and had to adjust to dominate and win.
There are several examples including the double against the very aggressive Marcos Maidana, Zab Judah who had speed and hit below the belt, Saul Canelo Alvarez who was crafty and creative, Victor Ortiz who would apply pressure and head butt and Philip Ndou, who took punishment yet fought back.
Floyd said in a separate interview with VLAD TV, that after all these years of doing his bit in the ring he has the eye to see which boxer can become a world champion. The least to be expected is to transfer these effectively to the young ones. This experience will feed into the pep talk especially in difficult situations.
The legendary Emmanuel Steward, who handled 41 world champions during his boxing training career, used pep talk when it mattered. Teddy Atlas did magic from the corner with his words when he handled heavyweight champions Michael Moorer and Alexander Povetkin. Floyd's varied experiences will give him more than enough to use to inspire his boxers.