The Ghana Health Service (GHS) has revealed that it has discarded about one million Covid-19 vaccines so far.
Speaking at a press briefing in Accra on Tuesday, Director-General of GHS, Dr Patrick Kuma-Aboagye, noted that despite this, the country is still within the normal range of vaccine wastage.
"There's always vaccine wastage, either you discard, it breaks or storage is not optimum, so you discard them. But there's a maximum, there's a percentage of 10%. The proportion that we have so far discarded is 4.4% so we are way within the normal range of vaccine as acceptable and that comes rarely just about a million or so doses," he said.
He added, "But if you look at the fact that some of the vaccines arrive two or three months to expiry, it is expected that you will get some wastage along the things I talked about."
Dr. Patrick Kuma-Aboagye also expressed worry over the increasing rate of Covid-19 vaccine hesitancy among the public.
He says although the country has enough vaccines, people have been shying away from being inoculated.
He said currently, Ghana is recording relatively low cases of the virus, as the average new cases recorded daily and weekly are less than 5 and 20, respectively.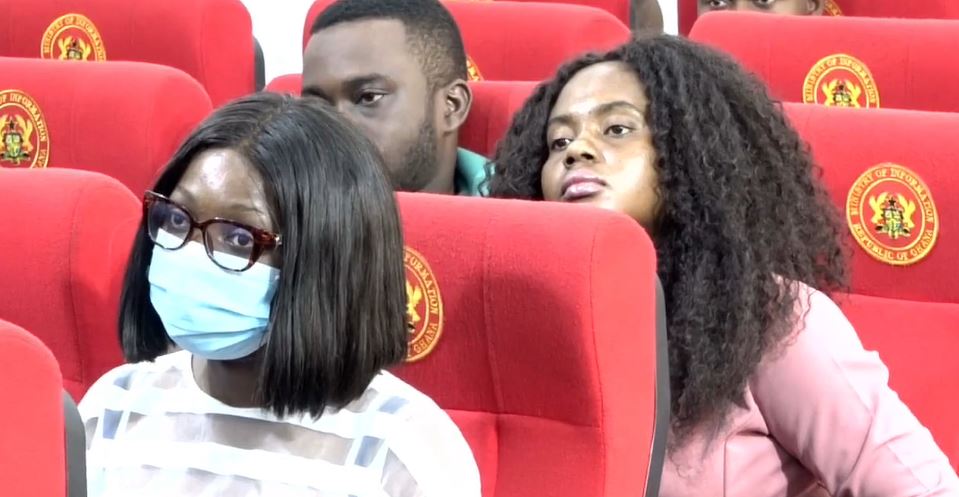 But the apathetic behaviour of the public may affect efforts to secure early herd immunity.
"There has been a significant decline in the number of cases reported at the airport for those few people who are tested. The land borders are open and a little over 14 million of our population have received at least a vaccine.
"But unfortunately, the vaccine uptake has reduced and that is so because of the low-risk perception," he decried.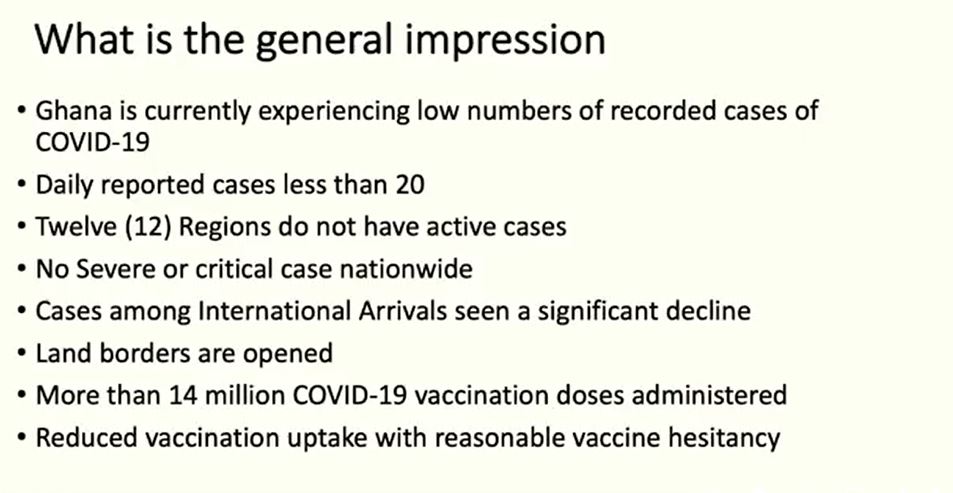 Dr Kuma-Aboagye revealed that only four of Ghana's 16 regions currently have active cases of Covid-19.
"Currently, 12 regions do not have any active case, which means there are 12 out of the 16 regions that do not have any cases at all.
"We don't have anybody who is on admission, severe or critical anywhere in Ghana, so far," he added.