A senior lecturer at the Political Science Department of the University of Ghana is not satisfied with the extent of downsizing undertaken in President Akufo-Addo's government.
Prof Ransford Gyampo believes there are outstanding Ministries that can be done without while others can be absorbed as under certain umbrella bodies.
On January 21, President Akufo-Addo submitted to Parliament for approval, through the Speaker, Alban Bagbin, a list of names for appointment as Ministers in his new government.
This list includes the names of some 46 persons expected to fill the ministerial positions and support the president to fulfill his mandate in the next four years.
Ahead of this official statement, the Head of Communications at the Presidency, Eugene Arhin, issued a communique indicating that the total number of Ministers to be appointed by President in his second term will not exceed 85.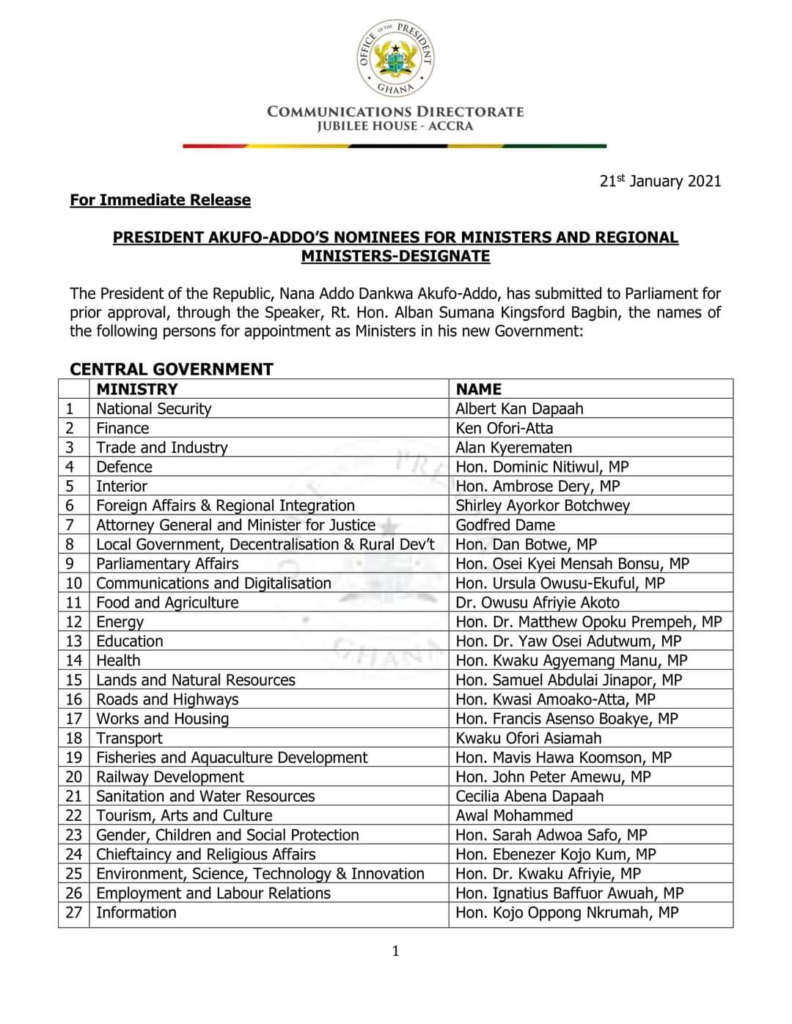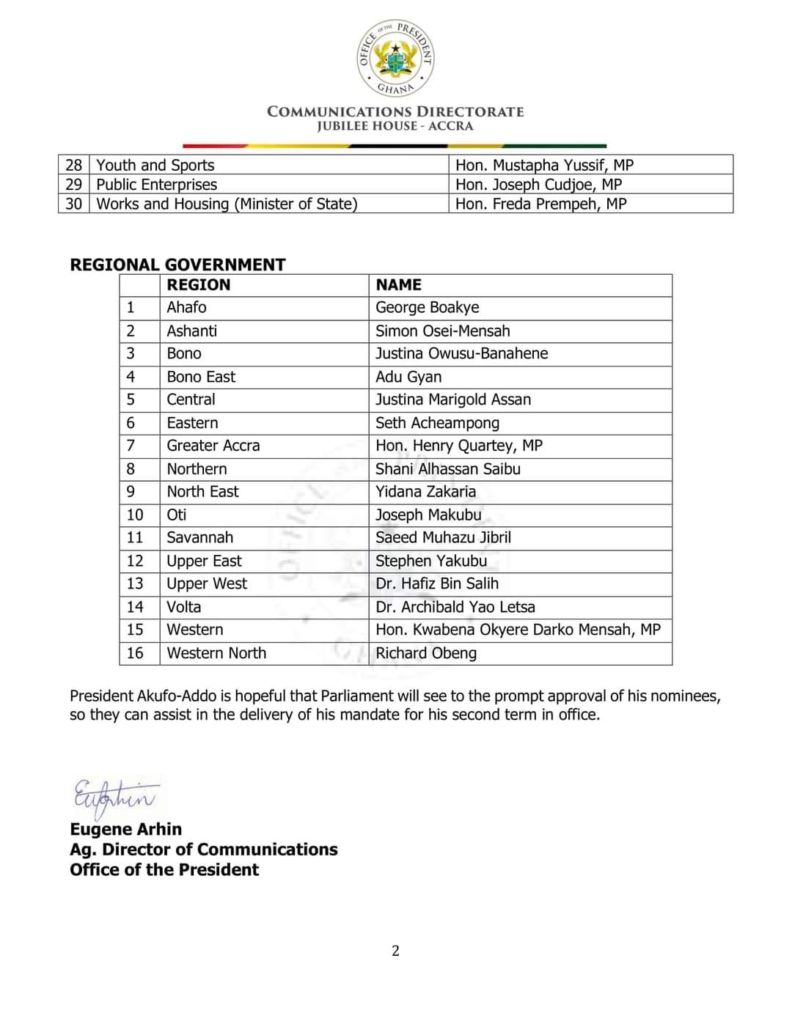 In that regard, the political scientist has suggested some other ministries which, when scrapped, will create a leaner government to better-facilitate the president's development agenda.
In a statement Thursday, Prof Gyampo highlighted sector ministries such as Information, Fisheries, Employment, Chieftaincy among others which he believes constitute needless duplication in the governance framework.
On the Information Ministry, he said; "After all, apart from the Vice President and Kojo Oppong Nkrumah, no NPP functionary better informed the public about anything in the President's first term.
"Kojo Oppong Nkrumah may simply be a Presidential Spokesperson without a whole ministry created for him."
He wants the Railway Development Ministry factored into the Transport Ministry and the Parliamentary Affairs dissolved as "it is undemocratic and undermines the principles of separation of powers and checks and balances."
President Akufo-Addo also initiated, for the first time, a Ministry of Public Enterprises has not gone down well with the political scientist.
He argued that "The Ministry of Public Enterprises may not be a useful introduction at this crucial time when there is much talk about rolling back the frontiers of the state and downsizing government."
Making reference to countries like UK, Japan, Senegal and South Africa, the lecturer sought to point out that they did not need the huge numbers to spearhead transformation while alluding to resources that may be wasted in the process in Ghana's current setting.
"Why is it that many of these countries that are richer and more populous than us run lean governments? Available scholarly research all over the world, show a predilection for lean or optimum government, that synchs with national wealth and population, as big governments tend to gobble the scarce resources that must be used to implement pro-poor policies."
According to Prof Gyampo, all of these measures, if adequately complied with in the future, will bring the number of Ministers down to a sizable 40.
In Akufo-Addo's first list of Minister-designates awaiting parliamentary approval, a total of seven ministries have been absorbed into or aligned with other ministries or government agencies.
They include; Aviation, Business Development, Inner City and Zongo Development, Monitoring and Evaluation, Planning, Regional Re-organisation and Development, and Special Development Initiatives ministries.
DISCLAIMER: The Views, Comments, Opinions, Contributions and Statements made by Readers and Contributors on this platform do not necessarily represent the views or policy of Multimedia Group Limited.