Australia High Commissioner to Ghana, Gregory Andrews has commissioned a state of the art toilet facility for the people of Labadi in the Greater Accra Region.
The project which cost ¢250,000 comes with a water closet and wash facilities.
Ghana has one of the highest rates of open defecation cases in the world due to inadequate private and public toilets in many homes and communities.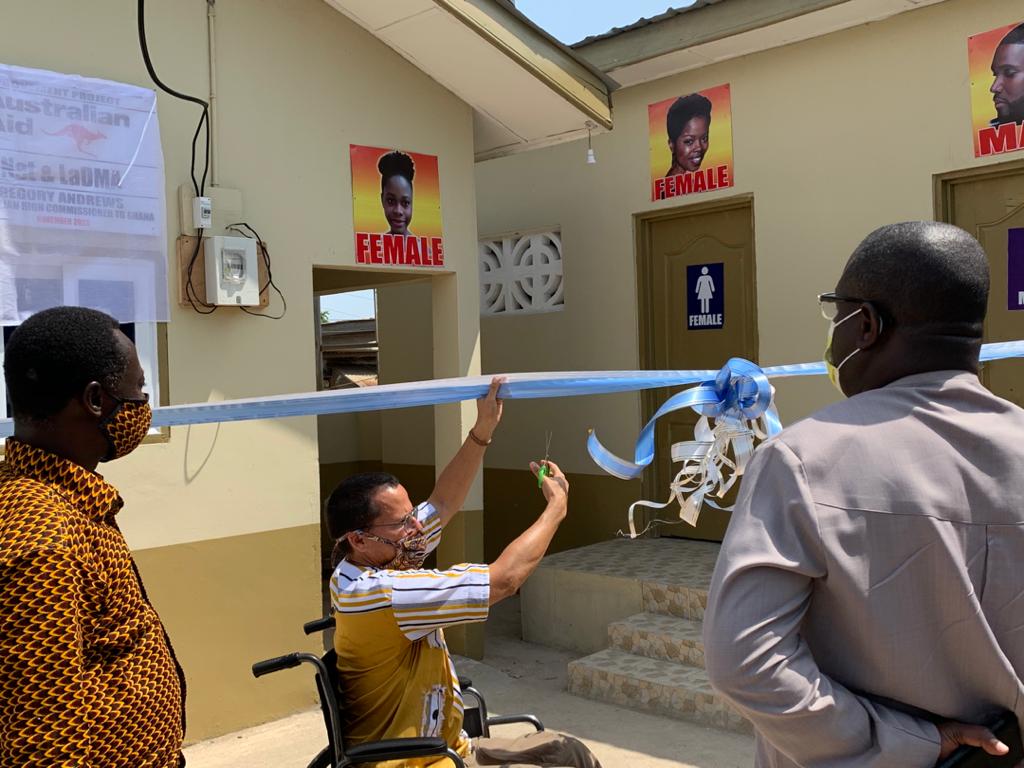 According to the High Commissioner, "no one would choose to defecate in public."
He said "toilets are essential for human health and for individual dignity. My children in Australia have never had to worry about finding a toilet."
"It makes me sad that here in Ghana that is not the case. People don't choose open defecation for fun. It's because they have no choice. That's why I'm pleased today to be opening this toilet and wash block in Labadi.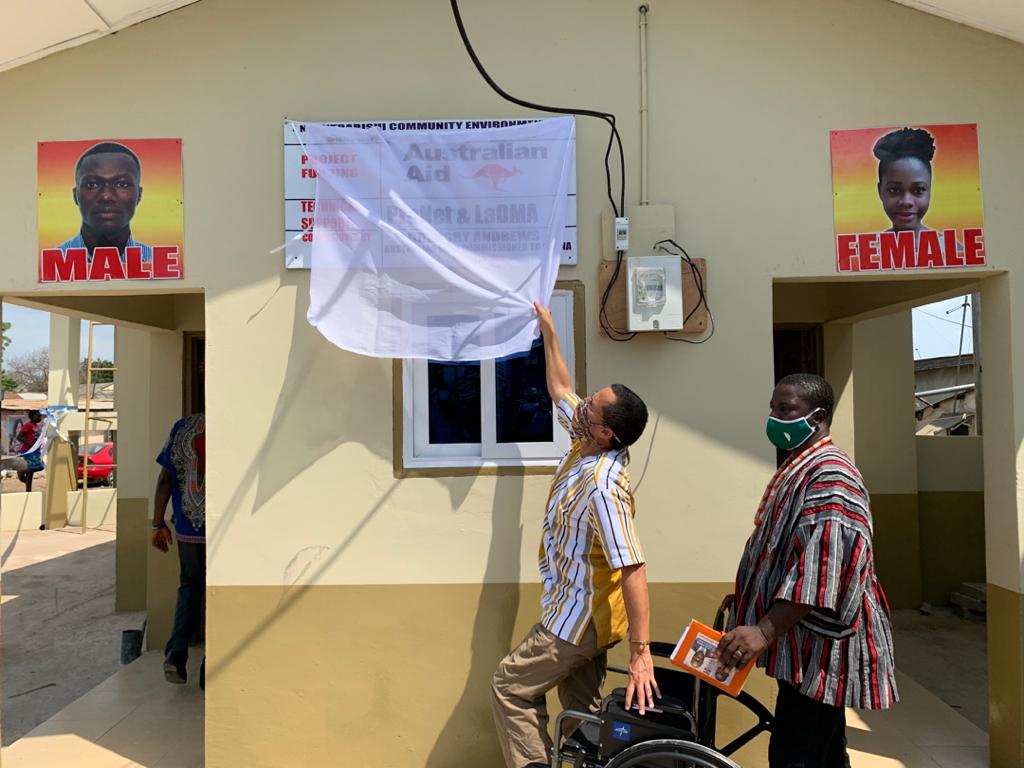 "What we heard from the community is that without adequate toilet facilities, thousands of people in this community are forced to defecate in drains or behind bushes or pieces of tin every day. That's why I'm pleased, that Australia, in our own small way, is making a difference here," Mr Andrew said.
He explained that many diseases such as cholera, diarrhea and typhoid can be prevented in the absence of open defecation.
Mr Gregory said "these diseases are non-existent in Australia because we have good sanitation. And I'm lucky to be vaccinated against cholera and typhoid, buy many people in Ghana are not."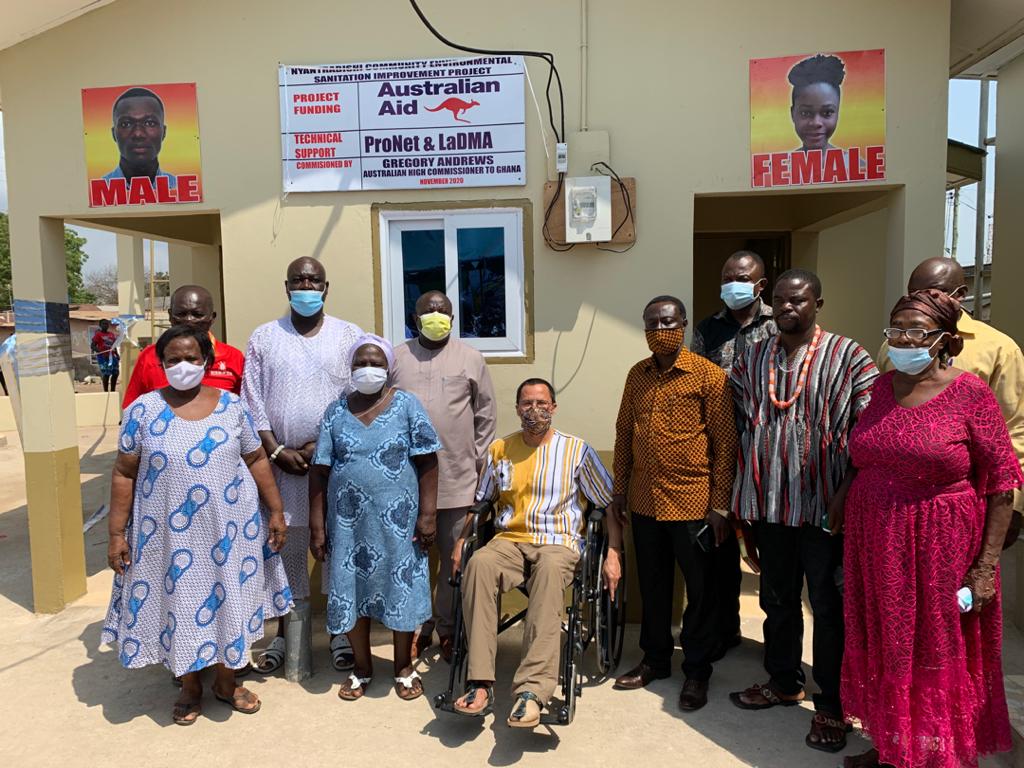 Sanitation has been a critical part of Ghana's development blueprint over the two decades.
In the past three years, the government has invested heavily in toilet infrastructure facilities in areas of critical importance especially in the capital, Accra.
When asked how Ghana compares to other developing countries, the High Commissioner said "Ghana has one of the highest rates of open defecation in Africa and the world, despite being a middle-income African economy with a wealth of natural resources."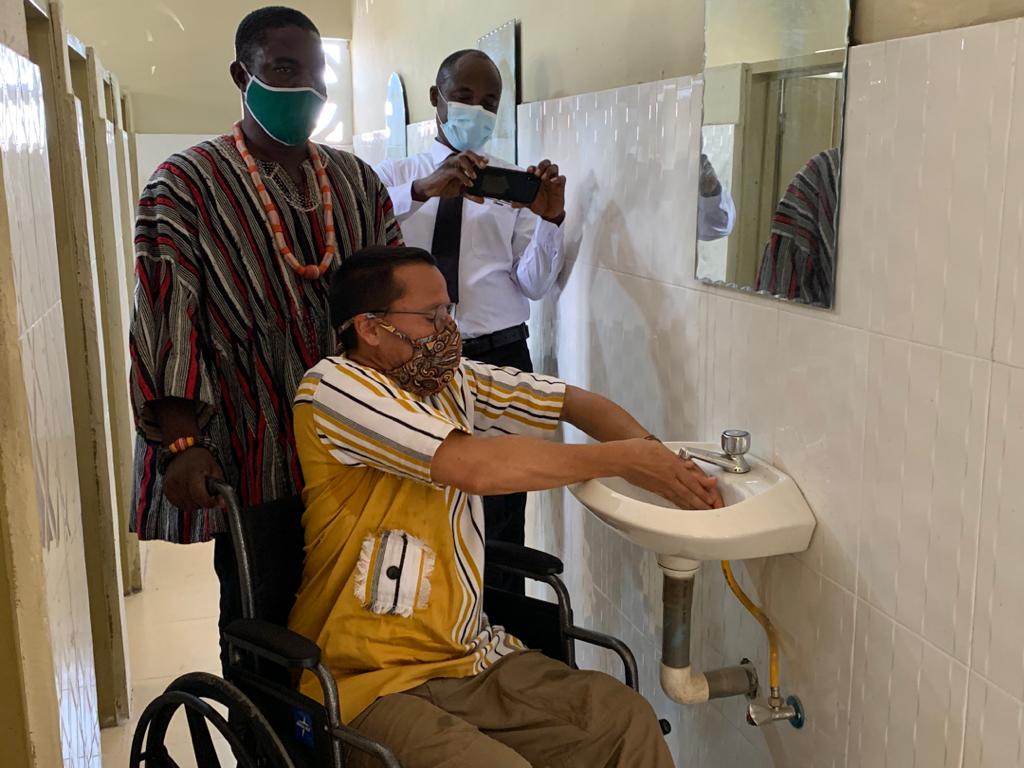 "I hope to see many more toilets like this in the future. So Ghanaians can enjoy better health and dignity when fulfilling one of their most basic human needs."
Meanwhile, members of the beneficiary community in the Dade Kotopon constituency expressed their gratitude to the High Commissioner and the Australian government for their support.