The Binduri District in the Upper East Region, the Binduri Excellence Team (BET) in collaboration with the Ghana Education Service (GES) has organised quiz competitions, essay competition and a cultural competition to enhance education.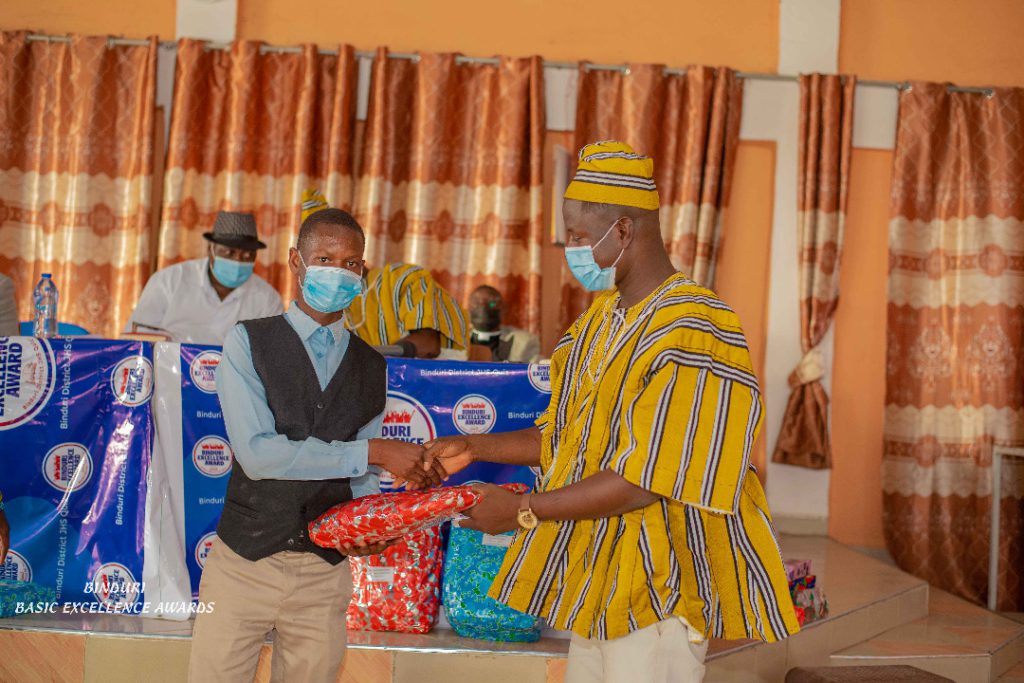 The award ceremony saw schools and individuals receiving awards to spark their interest in improving education in the area.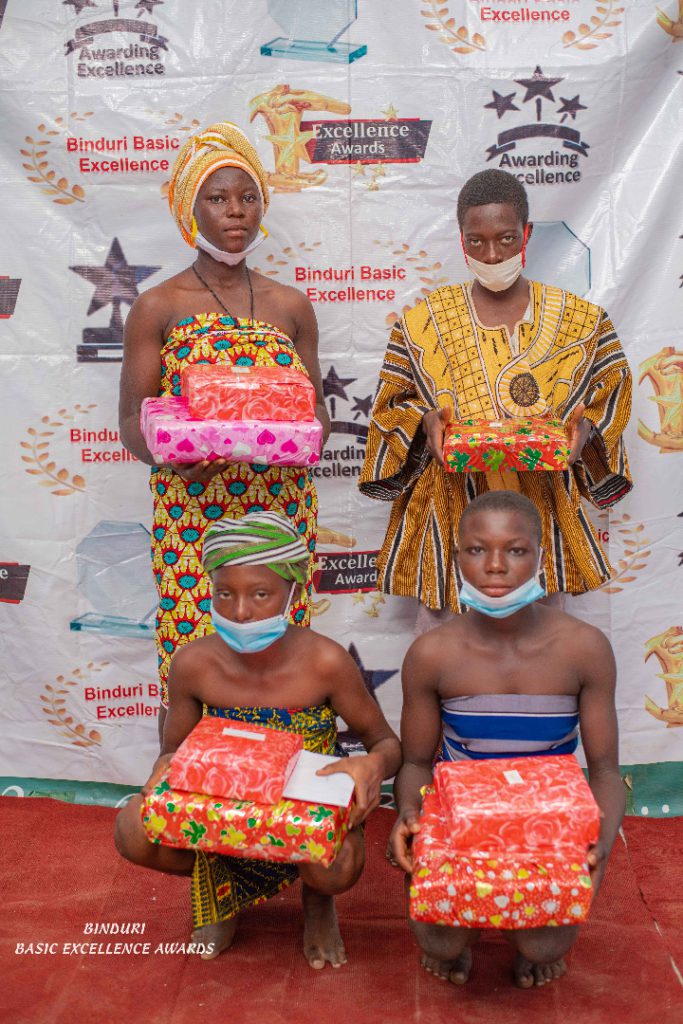 During the 2021 colorful and well attended event, winners of the various award categories such as essay competition awards, BET quiz Awards, BECE Awards among others were given awards.
For the fourth time in a row, Bazua Christian Academy won the Binduri District JHS quiz competition. Bazua RC JHS placed second and Atuba JHS won the third spot.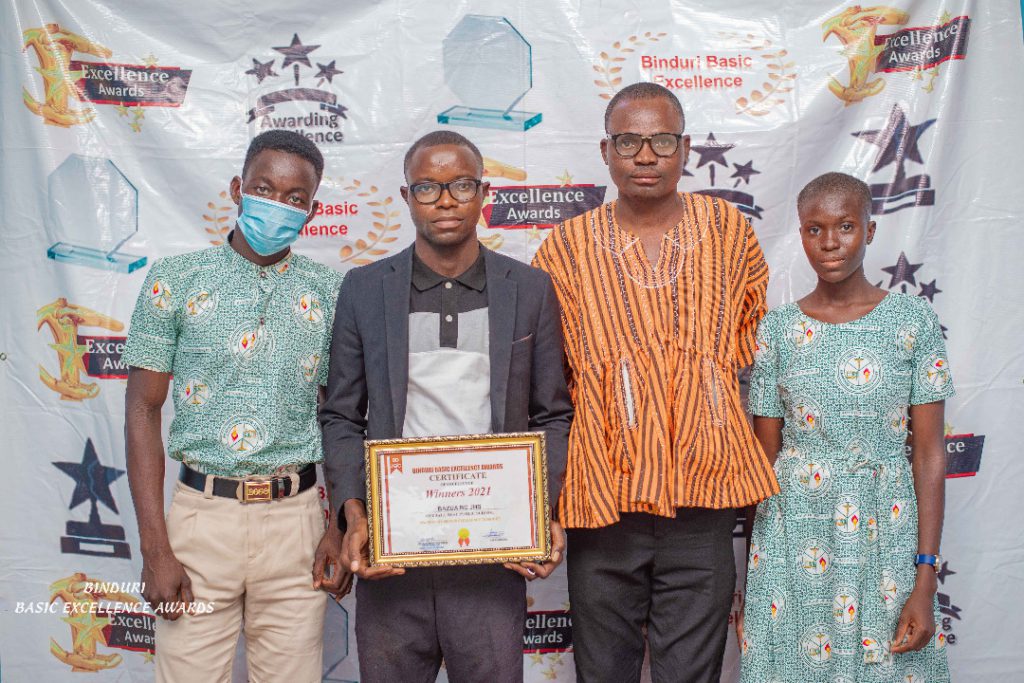 In the essay competition, Isaac Awindago of Kpalugu JHS won, Evelyn Asampoa of Binduri B JHS came second and Veronica Adakudugu of Zawse B JHS was placed third.
The Bazua RC JHS was adjudged the overall best performing public school.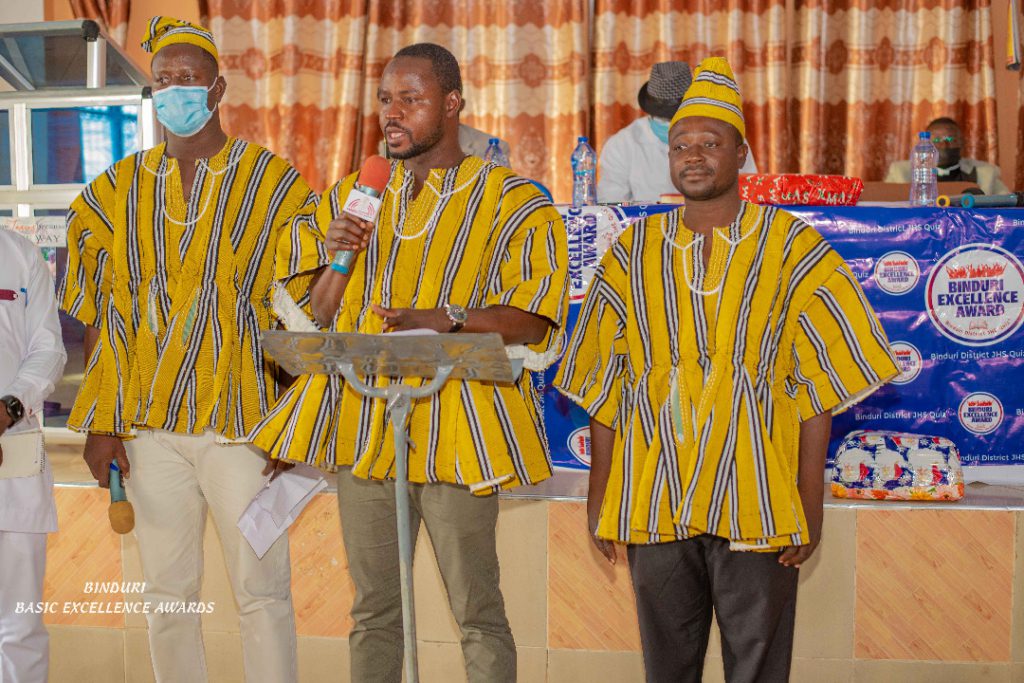 Binduri District Director of GES, John Soka Jaggrey commended the efforts of the organisers.
He said their hard work has contributed enormously to Binduri becoming first in the 2021 Upper East BECE rankings.
Mr Jaggrey also urged benevolent individuals and organisations to emulate and support the good course towards strengthening basic education in the district.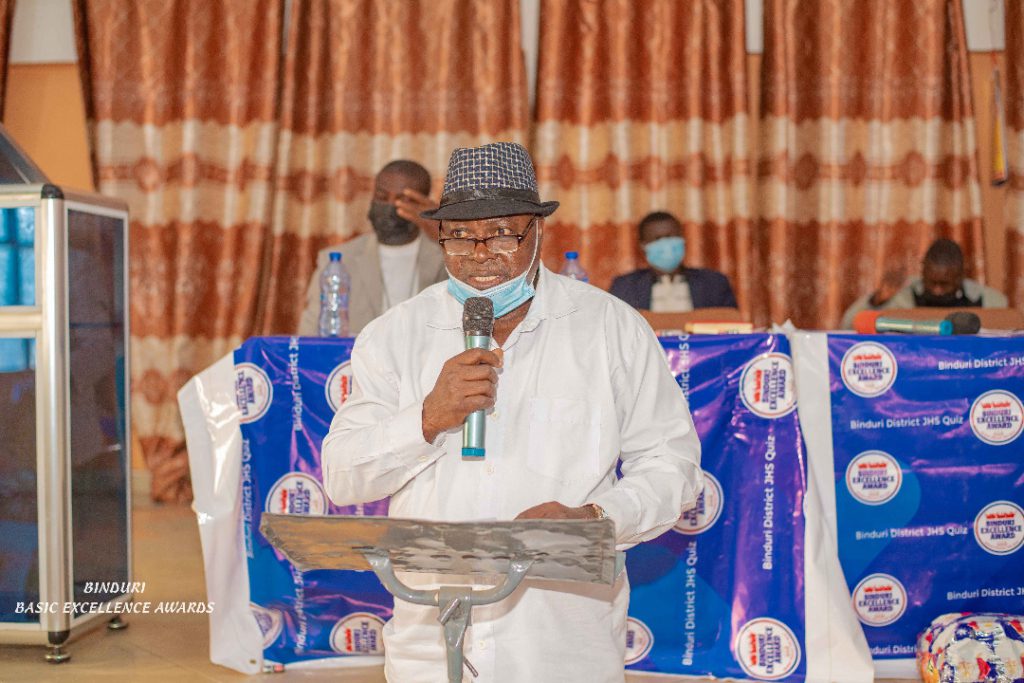 The Chairman of the Binduri Excellence Awards team, Prosper Ngoswini Ndego encouraged residents to continue to support the competition.
According to him, improving quality education at the basic level will play a decisive role in significantly reshaping children towards their goals.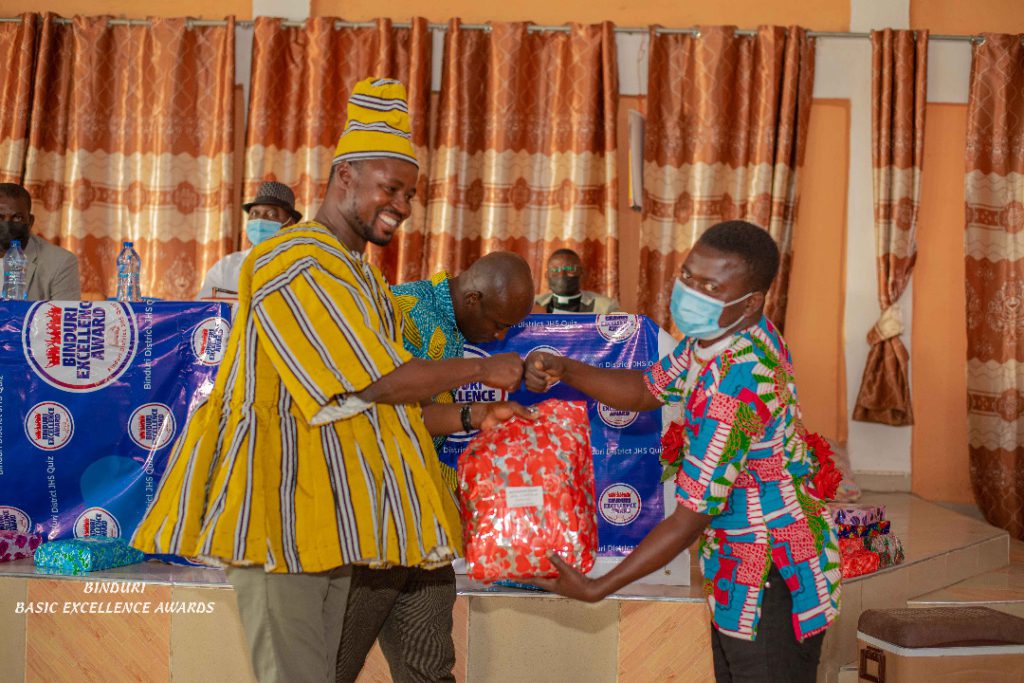 Mr Ngoswini assured of their commitment towards subsequent competitions and asked others to do same.