Ride-hailing platform in Africa, Bolt has rewarded the top 30 drivers whose performances after review were outstanding and worth-noting for August 2020.
The criteria for the first-ever initiative were dependent on ratings from passengers and the number of trips completed by riders.
Country Manager for Ghana, Nonso Onwuzulike commended the selected drivers for being dedicated, hardworking and efficient. He urged other riders to follow such example.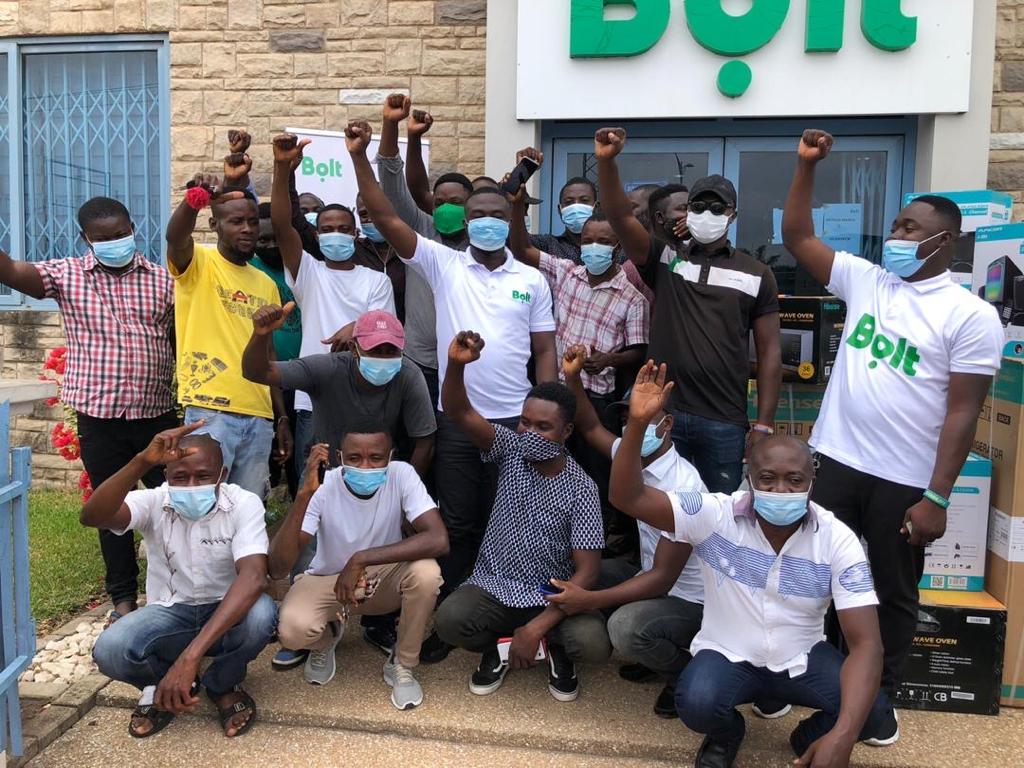 "We are pleased to honour and appreciate some of the excellent drivers.
"We hope that this encourages other drivers to improve their services and continue to earn good revenue.
"They will stand a chance to be rewarded for their incredible and unforgettable service to all Bolt passengers," he said.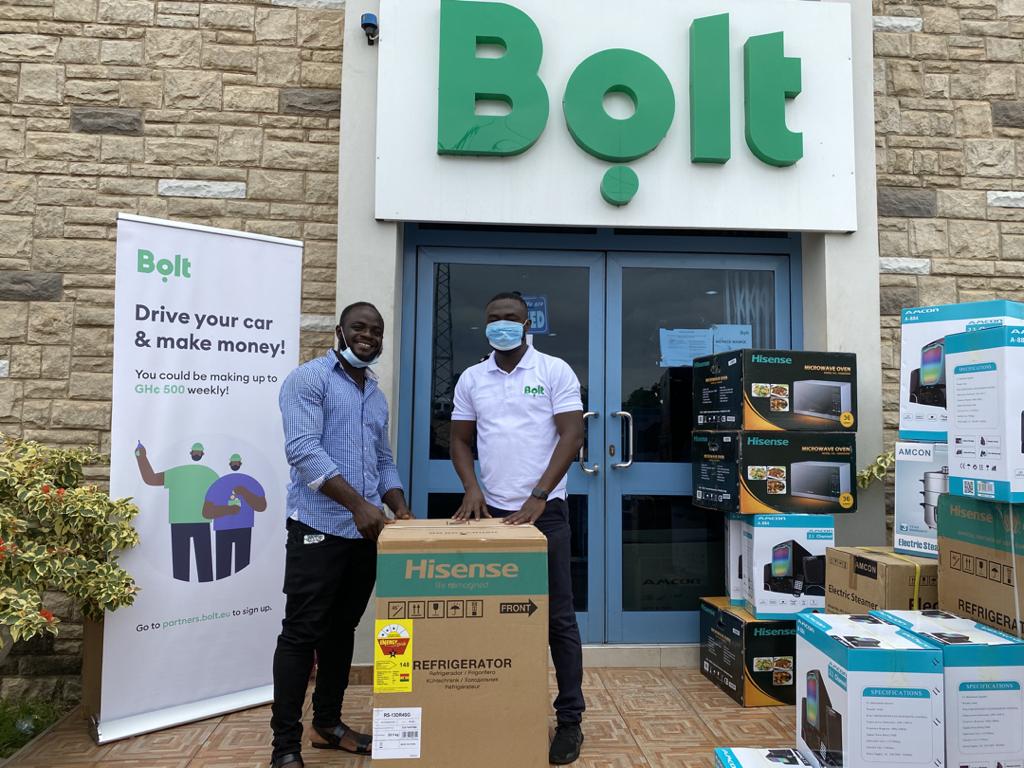 The selected 30 drivers were rewarded with appliances which include; HD TV, gas cookers, refrigerators, electric cookers, microwaves and sound systems.
To stand a chance of winning the September-October reward initiative, drivers are expected to offer help and go the extra mile to ensure trips by passengers are soothing and enjoyable.