The Chartered Institute of Marketing Ghana would soon conduct surveys for Insurance, Retail & Business Banking, Hotels, Private Healthcare Facilities, and Business Schools in the country.
This was after the successful CIMG Customer Satisfaction Index (CSI), conducted in April 2021 for the Banking industry of Ghana.
The reports are expected to be released in the last quarter of 2022.
Addressing the 32nd Annual General Meeting, the President of CIMG, Dr. Daniel Kasser-Tee said these studies will be done and published annually.
He pointed out that the Governing Council has also approved for the Institute to begin observing World Consumer Rights Day, which falls on March 15 annually as a special advocacy platform to further promote the drive to champion consumerism and consumer rights.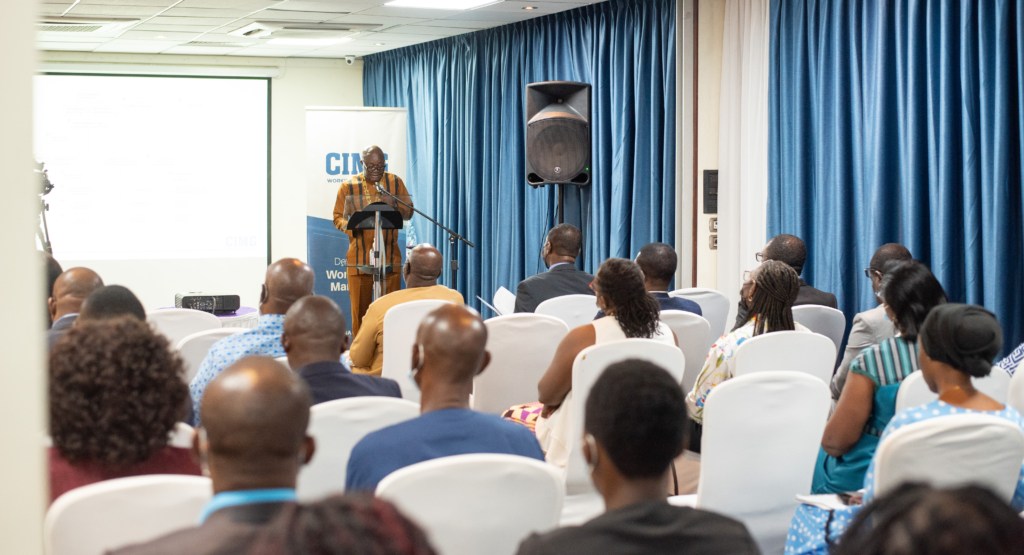 CIMG to intensify public education on marketing practice
Dr. Kasser-Tee also spoke about intensifying education and whipping up membership drive to improve retention and loyalty for members, while encouraging marketing students in all public and private institutions of learning to see CIMG as an aspirational professional body.
"Since the launch of the CIMG PMQ, we have continued our engagements with traditional universities, technical universities and other tutorial colleges, who are serving as Tuition Centres for the PMQ".
"Those engagements led to the inclusion of students from various Accredited Study Centres as interviewers for the various survey projects. This also provides them professional marketing experience, affording them the opportunity to learn the rudiments of marketing research. We also assisted Koforidua Technical University and Accra Technical University in awarding and recognising the best marketing students in the 2021 academic year", he said.
Furthermore, Dr. Kasser Tee said CIMG is deliberately planning to ensure that all operating manuals and the students' handbook, being developed for the CIMG professional examinations will be compliant with the reduced inequality SDG goal.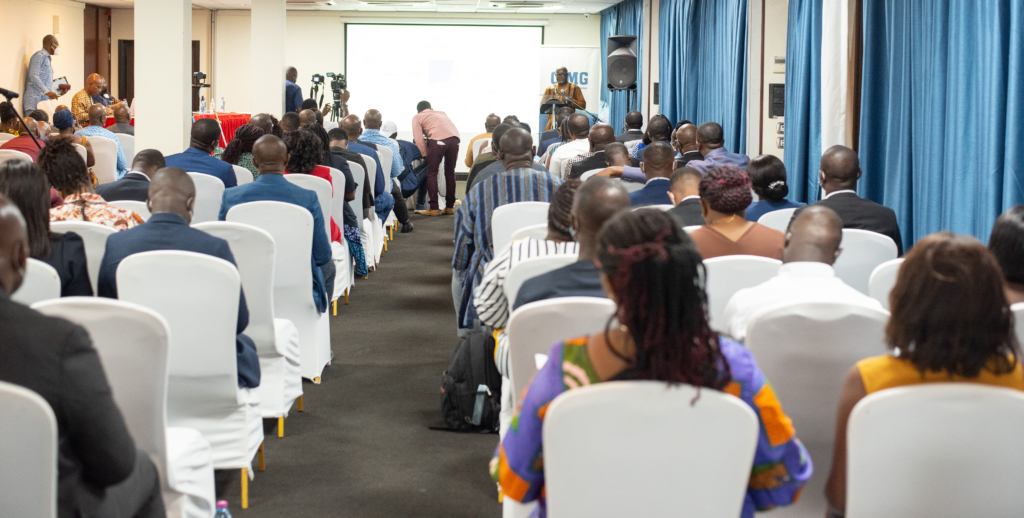 "There have been strong collaborations with the following international institutions around the continent, as a move towards promoting marketing education and practice on the continent", he noted.
They include Marketing Society of Kenya, National Institute of Marketing Nigeria (NIMN) and Zambia Institute of Marketing.
CIMG to deepen Made-In-Ghana products campaign
The President also said his outfit will continue to deepen its Made-In-Ghana products campaign.
"Closely related to these SDGs is our continuing commitment to promoting the Made-in-Ghana agenda. We have always promoted this worthy cause, ensuring that our members eat, drink, wear and patronise made-in-Ghana goods and services."
"As a fall back, we also actively encouraged patronage for Made-in-Africa products, in the absence of a Ghana made alternative. This, we believe, is one of the best ways to making the African Continental Free Trade Area agenda meaningful for us as Africans", he added.
As an institute, we are not ashamed about this, that is why we are able to insist that hotels for example give us evidence of where they source their food and beverages from before making any commercial commitment with them. I therefore assure those of you physically present here that we will be eating and drinking made-in-Ghana products tonight. That is partly the reason why members of the Governing Council all have traditional attire for this AGM.
32nd CIMG Awards
The event was held to, among other things, create awareness about the relevance of marketing for the success of businesses, promote higher professional marketing standards and excellence among practitioners, and to also recognise organisations for showing resilience despite the lingering COVID-19 pandemic last year.
Dr. Kasser-Tee said post-event commendations received showed the event was very successful, adding "there is every indication that the bar will be raised a bit higher this year. I, thus, invite all members to help by playing active roles for this year's awards".
Way forward
On the way forward for CIMG, Dr. Daniel Kasser Tee said his outfit will strengthen institutional collaborations with public and private universities, "as we aim at ensuring that every business school in Ghana serves as an Accredited Study Centre for the recently launched CIMG qualifications to enable us register 1,200 candidates by the December examinations".
It is also expected to strengthen ties with research partners to feed the Ghanaian public with relevant research information to improve the quality of life and enhance the image of Ghana.
Also, CIMG will further enhance the partnerships and collaborations with the Media and relevant Public and Private sector agencies and international bodies.