The Chief Executive Officer of COCOBOD, Joseph Boahen Aidoo, has expressed concern over the wanton destruction of cocoa farms by illegal miners at Osino in the Fanteakwa South District in the Eastern region warning it will have a dire impact on Ghana's cocoa economy if not mitigated.
"You can see the way illegal miners — galamsey operators — have devastated not just the land but the cocoa farm which used to be here, these are clear saboteurs of Ghana. This is a very sad state of affairs that amounted to the destruction of the backbone of the economy," he lamented.
An aerial view of cocoa farms at Osino in the Fanteakwa South District in the Eastern region reveals gullies caused by desperate illegal miners thirsty for gold.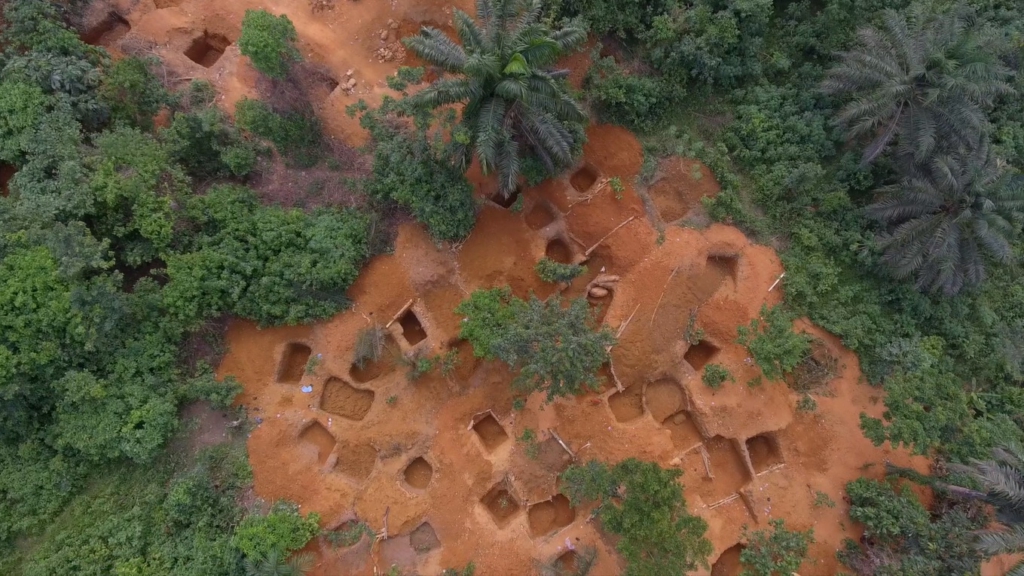 Samuel Tetteh Korboe is a cocoa farmer who owns swathes of cocoa lands. He believes now is the time for COCOBOD to help farmers reclaim their lands.
"What we must consider now are pragmatic ways of reclaiming these cocoa lands. My heart bleeds as a cocoa farmer seeing this happen on a daily basis. Let us have farmers reclaim these lands preferably through the planting of more cocoa trees," he stated.
The activities of galamsey operators are one of the major challenges faced by cocoa farmers and the cocoa industry at large.
The menace threatens to undo the investments made by the government to modernize cocoa farming and increase yields.
So far, the Eastern region — where the CEO witnessed the incident — the Western, Western North and Ashanti regions are the worst affected by illegal mining.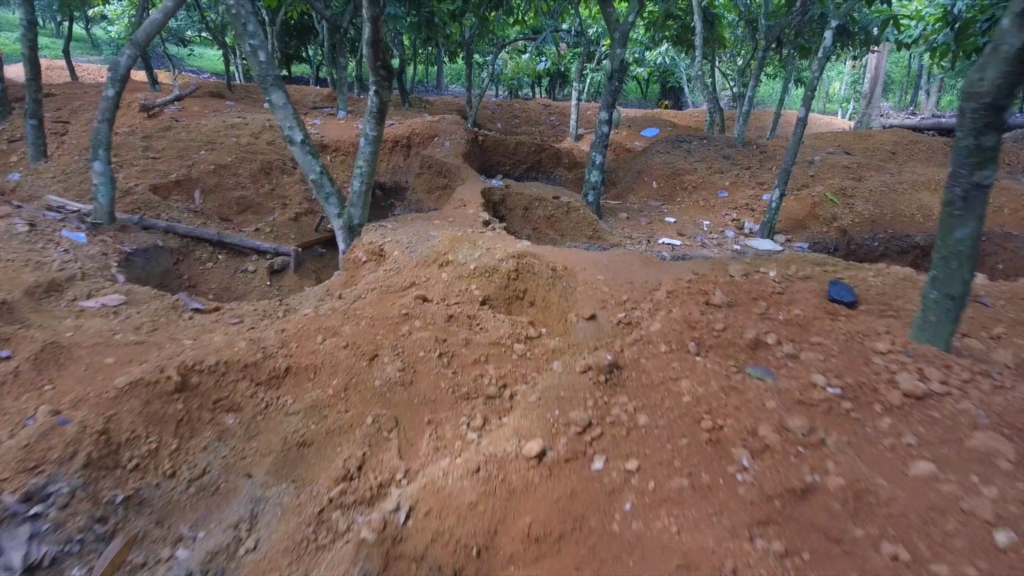 Ghana's cocoa sector remains the backbone of the economy considering its huge contribution to GDP.