The Institute for Teacher Education and Continuing Professional Development is asking teachers at the country's Colleges of Education to protect the integrity of the certificates they award student teachers
According to the Director of the institute, Prof. Dandy George Dampson, a compromised exam is as hazardous as any explosive in the world
Speaking at a workshop for teachers of the 15 colleges under the University of Education, Winneba, the director was convinced, should teachers set the required test items, properly supervise the exams and mark the scripts in a fair and firm manner, the quality of teachers in the country would improve.
He told the College of Education teachers they must understand that the teaching and learning process ends after effective and efficient assessment of their students. He adds, it was their duty to set problem-solving and critical thinking questions to challenge their students while becoming full and active participants in the invigilating process.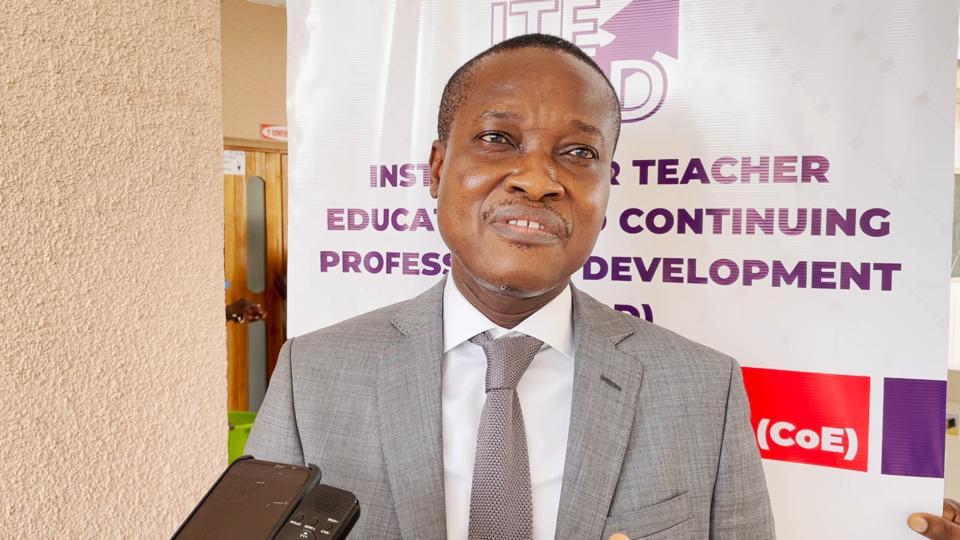 The three-day workshop is aimed at developing a standardized framework and format of assessment, specifically test items that will address the competencies enshrined in the new curriculum.
Prof. Dandy George Dampson indicated one of the key components of the mentoring process is to coach the tutors in the Colleges of Education to develop a standardized assessment framework for assessing students in different capacities in the implementation of the new 4year Bachelor of Education Curriculum.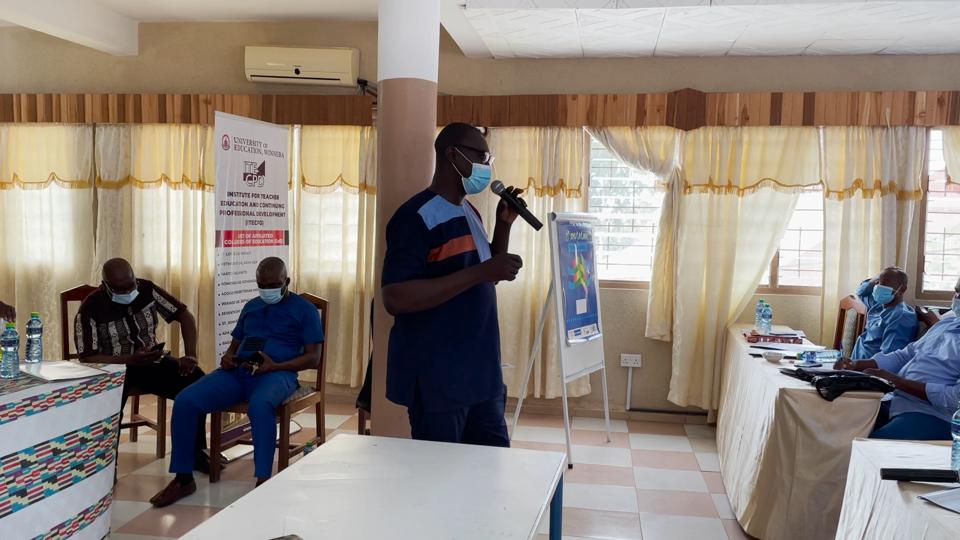 "Although you have over the years distinguished yourselves as the expert in test item construction, you will perfectly agree with me that the new curriculum mandates us to refresh our skills through research, assessment, quality and standardized teaching and learning, which is why much more is expected of from you," he stated.
The generally accepted criteria for establishing the technical quality of a test, he says encompasses seven areas: cognitive complexity, content quality, meaningfulness, language appropriateness,
transfer and generalizability, fairness, and reliability.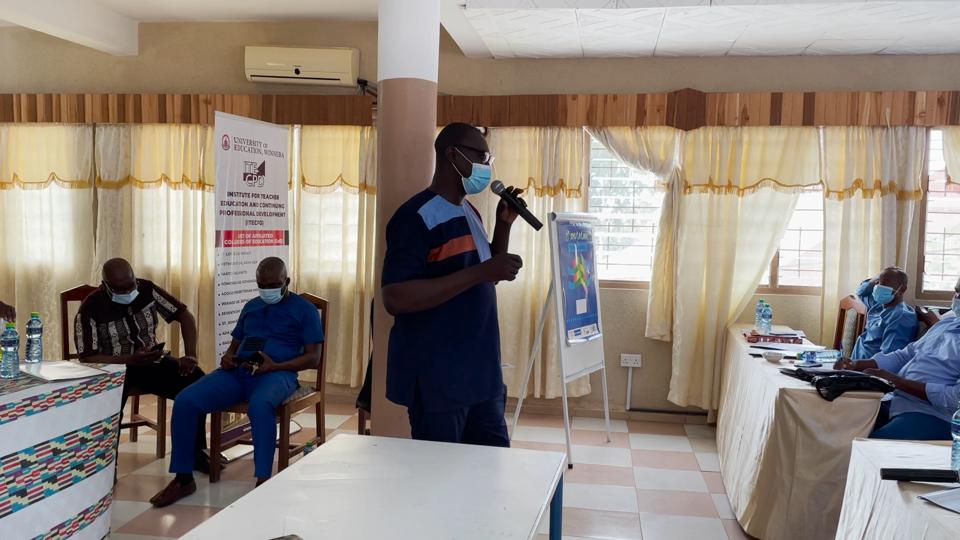 He adds that achieving these 7 generally accepted criteria calls for the development of in-depth knowledge and technical skills and know-how in test item construction.
"Current observation among our affiliated Colleges indicates that majority of you used to reload and repeat most of our past questions due to the teaching and research workload accrued on individual tutors. The placebo effect here is that most of our students stay out of lecture halls and photocopy our past questions in the hope that tutors will repeat their past questions without a single alteration" he said.
The Dean of Students at the University of Education, Winneba, Prof. Kwasi Amponsah reaffirmed the university's commitment to quality education delivery.
DISCLAIMER: The Views, Comments, Opinions, Contributions and Statements made by Readers and Contributors on this platform do not necessarily represent the views or policy of Multimedia Group Limited.